Who Was Absolom in the Bible?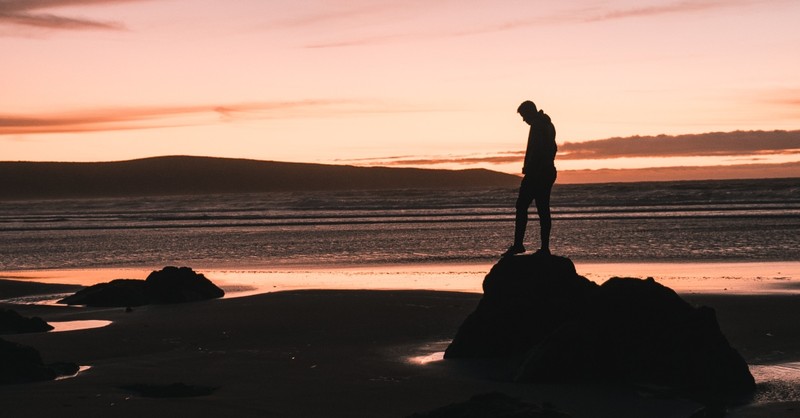 Absalom was one of King David's sons, and his scriptural story reads like a modern-day soap opera. Known for his good looks, in particular his long hair, he is best remembered for avenging his sister Tamar and conspiring against his own father for the throne.
His mangled story, among many other Biblical profiles, illuminates humanity's imperfection and propensity to sin. Absalom's life highlights God's compassion and grace for us, and our need for a Savior then, and now.
Photo credit: Unsplash/Matthew Ronder Seid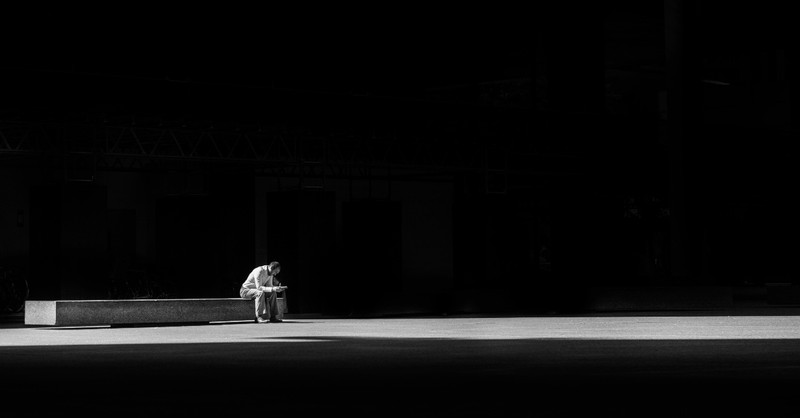 Who Was Absalom?
Absalom appears in the book of 2 Samuel, first introduced as the third and perhaps the favorite of David's sons born at Hebron (2 Samuel 3:3). He then appears throughout chapters 13-15 as the saga of his story unfolds.
Absalom is included in the complete list of David's children, found in 1 Chronicles 3:1-9. The Bible mentions Absalom's mother was the daughter of Talmai, king of Geshur, significant because he later flees there after the murder of his brother:
"These are the sons of David who were born to him in Hebron: the firstborn, Amnon, by Ahinoam the Jezreelite; the second, Daniel, by Abigail the Carmelite, the third, Absalom, whose mother was Maacah, the daughter of Talmai, king of Geshur; the fourth, Adonijah, who's mother was Haggith; the firth, Shephatiah, by Abigail; the sixth, Ithream, by his wife Eglah; six were born to him in Hebron, where he reigned for seven years and six months. And he reigned thirty-three years in Jerusalem. These were born to him in Jerusalem: Shimea, Shobab, Nathan and Solomon, four by Bath-shua, the daughter of Ammiel; then Ibhar, Elishama, Eliphelet, Nogah, Nepheg, Japhia, Elishama, Eliada and Eliphelet, nine. All these were David's sons, besides the sons of the concubines, and Tamar was their sister" (1 Chronicles 3:1-9).
What Does the Name "Absalom" Mean?
Absalom's name means father of peace, or "peaceful." Despite the world he was born into, his father David named him "peaceful."
Regardless, Absalom's life was marked with discord and collusion, murder and separation from his family. "Adultery and murder were David's sins, the like sins among his children were the beginning of his punishment," Matthew Henry explains. "He was too indulgent to his children."
Though born with good looks, peace seemed to allude Absalom. No matter what our heritage, blessings, and talents, this world carries no guarantees for anyone. The only hope we have is in Christ, and his peace. As parents, we can guide our children to His feet, but eventually they must seek true Peace themselves.
Photo credit: Unsplash/Matthew Henry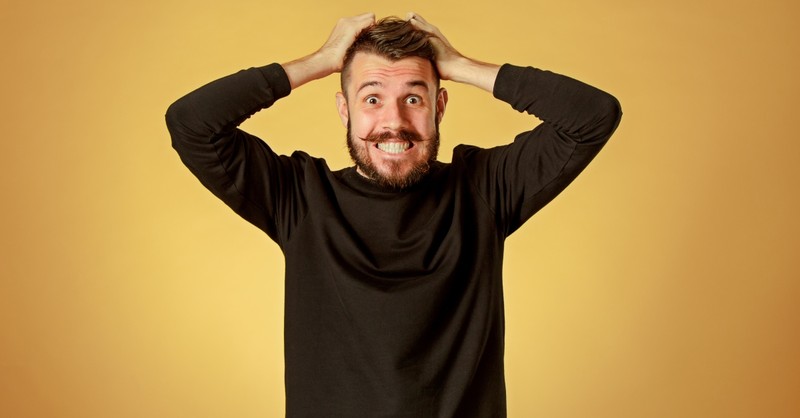 What Did Absalom Do?
"Now Absalom, David's son, had a beautiful sister, whose name was Tamar. And after a time Amnon, David's son, loved her" (2 Samuel 13:1).
Absalom rebelled out of revenge for his sister, Tamar, who was raped by his half-brother, Amnon. The story unfolds in 2 Samuel 13:2: "And Amnon was so tormented that he made himself ill because of his sister Tamar, for she was a virgin, and it seemed impossible to Amnon to do anything to her."
Amnon schemed a fake sickness to lure Tamar to his bedside, dismissed everyone else in the room and then raped her. After he got what he wanted, Scripture says: "Amnon hated her with very great hatred, so that the hatred with which he hated her was greater than the love with which he had loved her" (2 Samuel 13:15). King David was furious when he learned what had happened, and poor Tamar - shamed and disgraced - went to live with her brother Absalom, who "hated Amnon, because he had violated his sister Tamar" (2 Samuel 13:22).
Two years later (2 Samuel 13:23), Absalom schemed to murder Amnon for raping his sister, and he was successful (2 Samuel 13:23-29). Easton's Bible Dictionary explains that "David mourned his absent son, now branded with the guilt of fratricide."
"You could tell by looking at Absalom that he had made up his mind to do this from the time that Amnon raped his sister Tamar," 2 Samuel 13:32. This verse recorded Jonadab, the son of David's brother Shammah, reporting from the scene of Amnon's murder.
The author of 2 Samuel wrote, "David mourned a long time for his son Amnon; but when he got over Amnon's death, he was filled with longing for his son Absalom" (2 Samuel 13:39).
Absalom fled to Geshur, where his mother's father was king (1 Chronicles 3:1-8; 2 Samuel 13:37). Eventually, David allowed him to come back to Jerusalem. But for two years, he was forbidden to be in the presence of his father, the king (2 Samuel 14:1-28). Eventually, Absalom got what he wanted, and "he came to the king and bowed himself on his face to the ground before the king, and the king kissed Absalom" (2 Samuel 14:33). For the next four years, however, he launched a conspiracy against King David, which culminated in a battle, and Absalom's death (2 Samuel 15-18).
Photo credit: ©Getty Images/master1305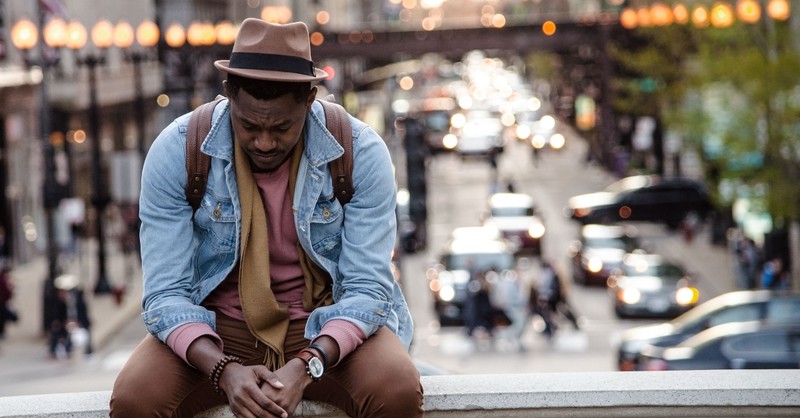 How Did Absalom Die?
"Absalom was riding on his mule, and the mule went under the thick branches of a great oak, and his head caught fast in the oak, and he was suspended between heaven and earth, while the mule that was under him went on" (2 Samuel 18:9).
When Joab learned of Absalom's state, "he took three javelins in his hand and thrust them into the heart of Abslom while he was still alive in the oak" (2 Samuel 18:14-15).
When David heard of Absalom's death, despite his son's attempt to conspire against him, he mourned over the loss of his son. "The king was deeply moved and went up to the chamber over the gate and wept. And as he went, he said, 'O my son Absalom, my son, my son Absalom! Would I had died instead of you, O Absalom, my son, my son!" (2 Samuel 18:33).
David had released the situation into God's hands and trusted the outcome. Though he had been delivered from those who rose up against him, it saddened him to lose his son. "We can hide from faraway enemies- from dangerous strangers or foreign armies, but we can't hide from loved ones" wrote Marshall Segal for Desiring God. David knew what it meant to be embraced by the Father, though he had fallen short. He, himself, had conspired to have Bathsheba's husband killed. He chose to embrace his son, despite his track record.
Marshall Segal continues: "He not only betrayed his own flesh and blood, but he betrayed the father who had forgiven him for murdering his brother. And his betrayal cost twenty thousand men their lives (2 Samuel 18:7)." This is the tragic state of sin and its consequences.
Photo credit: Unsplash/whoislimos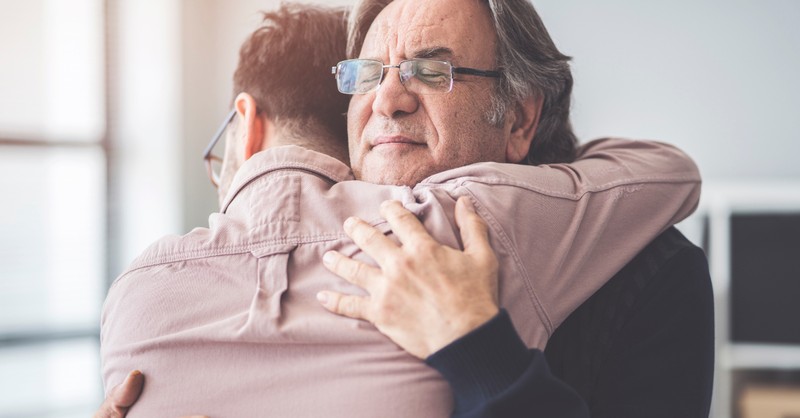 Why Was Absalom's Life Significant?
"Now in all Israel there was no one so much to be praised for his handsome appearance as Absalom. From the sole of his foot to the crown of his head there was not blemish in him" (2 Samuel 14:25).
First, God is after the allegiance of our hearts. We can dress our lives up to look glamorous on earth, but God sees through it. "Nothing is said of Absalom's wisdom and piety," Matthew Henry notes. "All here said of him is, that he was very handsome. A poor commendation for a man that had nothing else in him valuable."
Second, we are reminded not to worry over circumstances we cannot control. "David isn't paralyzed by panic. He isn't driven by worry. He isn't captivated by the 'what ifs,'" writes Paul David Tripp, "David experienced the full weight of the disappointment and danger of life in this fallen world, but he is not riddled with anxiety. His heart is at rest and his body is able to sleep, even in the middle of what would break the heart of any father." As parents, we all want what is best for our children, and love them despite their faults and failures. But it saddens us to see them in pain, and to see them part from this earth before us.
In addition, Absalom's story reminds us of God's grace. We can only imagine how it pains God to witness our rebellious running away from Him, and our constant state of sin. Absalom and David's story, in the light of the New Testament, reminds us how much we are in need of a Savior, and how blessed we are to have the opportunity to fully receive God's grace. "God's people frequently face times of great duress, and when we do we also enjoy God's provision," Ligonier Ministries explains. "While David was on the run, he received assistance, provisions for him and his army. When we are suffering, we can also trust the Lord to provide exactly what we need to endure it."
We learn from Absalom's tragic story just how much we need a Savior. Paul wrote to the Philippians, "Put on the whole armor of God, that you may be able to stand against the schemes of the devil" (Philippians 6:11). There is evil corruption today as there was in ancient times. But in Christ, we have a supernatural power to guard ourselves from it.
Putting on the armor of God means spending time with God in prayer and His word each day, and choosing to live by His Truth, following Christ, in order to protect ourselves from the evil that lurks among us. He seeks to steal, kill and destroy. Jesus died so we would have life to the full.
Photo credit: ©Getty Images/seb_ra
---
Originally published March 02, 2021.
---