For many years, Christians have been asking questions regarding the timeline of Jesus' life. Because, while the gospels record many details of Jesus' birth as well as his ministry on earth, there is very little that we know about Jesus' childhood and upbringing.
In reality, even after we line up all the events that we know about in the gospels, there is still so much more that we do not know. John even explains that "were every [thing that Jesus did] to be written, I suppose that the world itself could not contain the books that would be written" (John 21:25, ESV).
Nevertheless, because of what Luke tells us in Luke 3:23, we can be certain that Jesus only began his public ministry at the age of 30. Other than the few details that Scripture gives us about Jesus' birth and early years, what he did before that is mostly speculation.
How Long Was Jesus' Ministry?
As near as we can tell, until Jesus began his public ministry, he was growing and learning in quiet (Luke 2:52). We can also be fairly certain that Jesus' earthly ministry (from his baptism to his ascension) lasted a little over three years because of the three unique Passovers that are mentioned in the gospels during Jesus' time.
But if Jesus' presence on the earth was so impactful, why was his ministry so short? Why did he not stay and work longer? Since Scripture does not give a definitive answer to this, we have to put some pieces together on our own to come up with some options. As we do that, I want to provide several clarifying thoughts that can at least help lead us in the right direction.
The first reason for the time of Jesus' death is the most practical: Jesus' ministry was only a little over three years because his life was ended due to his crucifixion. Whether his family or friends would have wanted him around longer or not, he was led away and crucified by the Roman soldiers.
In addition, some historians believe that the lifespan of most men at that time in Palestine would not have been much longer than 33 years (although there are not enough conclusive records to know for sure).
However (and secondly), we must understand that Jesus' death or the length of his life was not accidental — it was planned. Jesus regularly talked with his disciples about his earthly timeline and ministerial plan.
For example, in John 7:8, Jesus said toward the beginning of his ministry that his time "has not yet fully come," while much later in Matthew 26:18, Jesus changed his tune and explained that "my time is at hand."
So, not only did Jesus know that his earthly life was about to come to an end, he planned it that way. This means that three and a half years was not accidental. It was intentional. In fact, according to the Apostle Paul, the entire gospel plan was predestined from the very beginning. That means that Jesus was purposefully born when he became God incarnate (Galatians 4:4) and his death came at just the right time (Romans 5:6).
Thirdly, there is a prophetic nature to the timeline of Jesus' life. Joseph (a Christ figure) began his "ministry" or public leadership at the age of 30 (Genesis 41:46) and David (another Christ figure) began to reign over Israel as King at the age of 30 (2 Samuel 5:4).
The number three also often has a symbolic background to it, which makes even more sense for the 33 years of Jesus' life. Furthermore, Jesus' ministry being three and a half years parallels the three days and three nights he was in the tomb.
Fourthly, the lifespan of Jesus seems to reflect the anthropomorphic side of God (which makes sense, since he created man in his image according to Genesis 1). There is a significant level of maturity that a 30-year-old man had in the Hebrew culture (Numbers 4:3; 1 Chronicles 23:3), which would have given Jesus an immediate foundation for his leadership among the people when he began his ministry at that age, especially for his younger disciples who followed him as their teacher.
Not only that, but we still see today that a three-to-four-year-period is a significant portion of someone's life, which is reflected in the timeline of educational programs, military enlistments, church health, and more.
What Was Jesus' Ministry?
Lastly, there is a better question that we need to ask regarding Jesus' life. While understanding the timeline is intriguing and maybe even helpful, it is much more crucial for us to know what Jesus did during his time on earth. Because the birth, life, death, resurrection, and ascension of Jesus is the very gospel (or "good news") that we must believe in order to be saved.
As believers have stated for centuries in what is known as the "Nicene Creed":
We believe in one Lord, Jesus Christ, the only Son of God, eternally begotten of the Father, God from God, Light from Light, true God from true God, begotten, not made, of one Being with the Father. Through him all things were made. For us men and for our salvation he came down from heaven: by the power of the Holy Spirit he became incarnate from the Virgin Mary, and was made man.
For our sake he was crucified under Pontius Pilate; he suffered death and was buried. On the third day he rose again in accordance with the Scriptures; he ascended into heaven and is seated at the right hand of the Father. He will come again in glory to judge the living and the dead, and his kingdom will have no end.
In light of Jesus' life then, what will we do with our life? Will we receive the forgiveness he offers for our sins and live a Spirit-filled life? Will we live a life (no matter how long or short) that counts?
Photo Credit: ©iStock/Getty Images Plus/travellinglight
---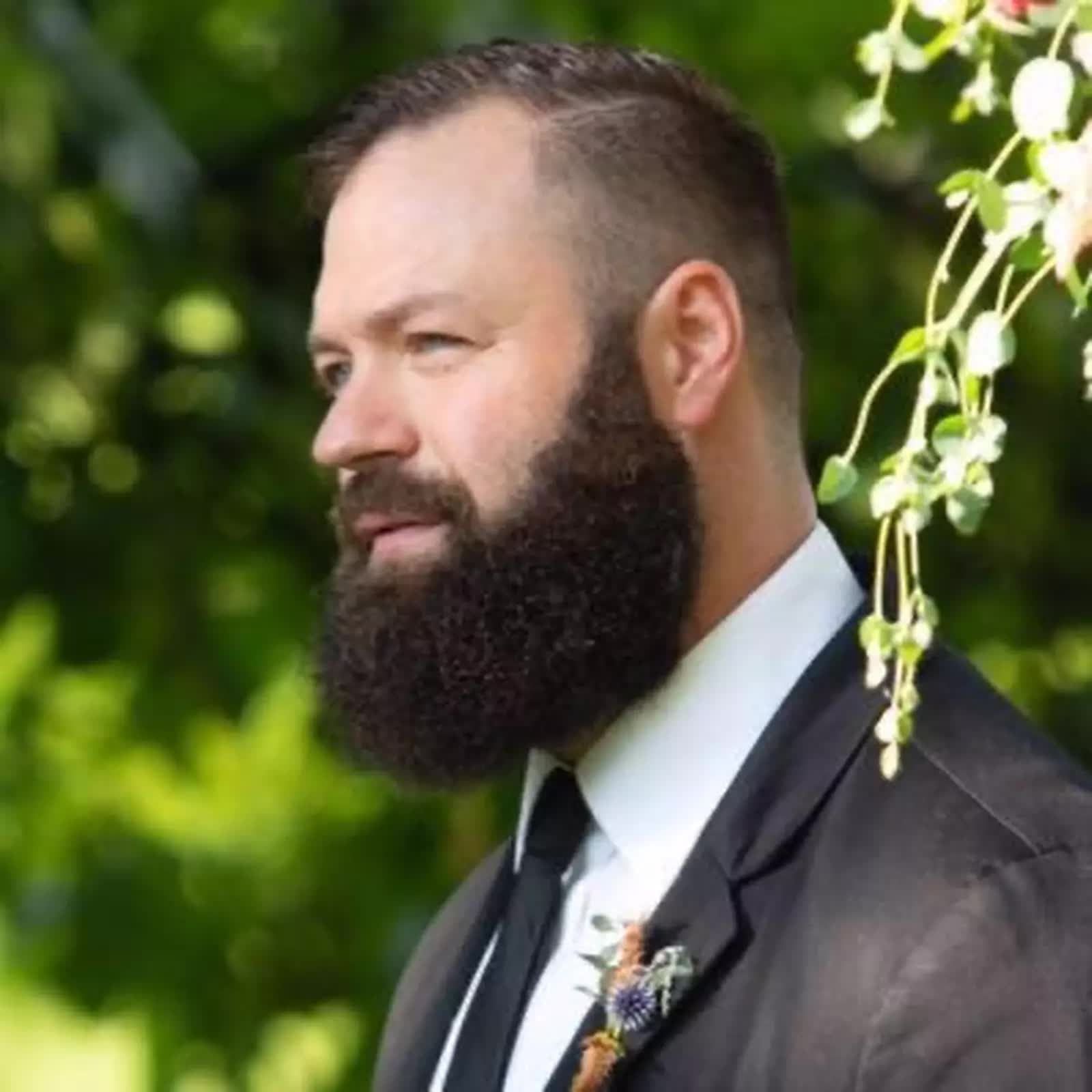 Robert Hampshire is a pastor, teacher, writer, and leader. He has been married to Rebecca since 2008 and has three children, Brooklyn, Bryson, and Abram. Robert attended North Greenville University in South Carolina for his undergraduate and Liberty University in Virginia for his Masters. He has served in a variety of roles as a worship pastor, youth pastor, family pastor, church planter, and now Pastor of Worship and Discipleship at Cheraw First Baptist Church in South Carolina. He furthers his ministry through his blog site, Faithful Thinking, and his YouTube channel. His life goal is to serve God and His Church by reaching the lost with the gospel, making devoted disciples, equipping and empowering others to go further in their faith and calling, and leading a culture of multiplication for the glory of God. Find out more about him here.
LISTEN: A Prayer for Loved Ones Who Don't Know Jesus
The views and opinions expressed in this podcast are those of the speakers and do not necessarily reflect the views or positions of Salem Web Network and Salem Media Group.
WATCH: A Prayer to Be Bold for the Gospel
Thumbnail courtesy of Canva.com Stock footage courtesy of soundstripe.com