When a person becomes a Christian, they are given a new identity. This new identity is found in Jesus Christ. Paul attests to this new identity as he writes, "Therefore, if anyone is in Christ, the new creation has come: The old has gone, the new is here!" (2 Corinthians 5:17).
With the emphasis placed within Christian homes on getting married, oftentimes believers can feel their identity, value, and worth is found in their marital status rather than in Christ. The Bible tells us that our identity in Christ matters more than our marital status or anything else in the world.
What Is Our True Identity?
You may have seen it in your own life, or you have heard about it from others, but it is not hard to miss all of the engagements, weddings, and anniversary posts across social media. These posts can tend to reaffirm erroneous views in our minds that our identity is found in whether we are married or not.
There is nothing wrong with being single and there is nothing wrong with being married. However, a person's identity in Christ matters more than their marital status. There are some Christians who believe an individual is not living in the complete will of God unless they are married.
This is an erroneous teaching that is taught in many seminaries across the United States of America. Those who believe this are holding to an unbiblical stance on a Christian's identity. Jesus died for us in order for us to have a relationship with Him. He did not die in order for us to find a spouse.
The Bible is clear that singleness and married life are both acceptable. 1 Corinthians 7:28 tells us, "But if you do marry, you have not sinned; and if a virgin marries, she has not sinned. But those who marry will face many troubles in this life, and I want to spare you this." Likewise, singleness is seen as a great blessing to a Christian (1 Corinthians 7:32-35).
Jesus tells us that singleness is given to individuals (Matthew 19:11), which would argue that singleness can be seen as a gift. Whether a person is married or not does not affect their identity in Christ. All people, regardless of marital status, are all given the same identity in Christ. This new identity in Christ is given when you place faith in Christ, not when you elope.
Marriages are in and of themselves good, but Christians need to be careful that they do not turn marriage into the idol of their life. Idols in the modern day can be anything from buying the most expensive car, fixating on our appearance 24/7, or even idolizing marriage.
God is clear that we must not have any idols in our lives (Exodus 20:3-4). Similarly, John the Apostle warns us about idols, "Dear children, keep yourselves from idols" (1 John 5:21). One might not think marriage could be an idol, but anything that we place above God becomes an idol in our life.
How to Find Your True Identity
Your identity in Christ is far greater than your marital status. Marriage is a temporary covenant that will not endure in heaven. Jesus tells us that there are no marriages in heaven or in the New Heaven and New Earth (Matthew 22:30). This is because we were created to glorify God and have a relationship with Him.
God did not create us with the specific purpose of getting married. He did create Eve to be a helper of Adam, but He did not create Adam and Eve with the specific purpose of them becoming married and finding their worth in each other. Our identity must be found in Christ, or we will have a distorted view of our value and worth in God's eyes.
God wants each of His children to grow in godliness, holiness, and Christlikeness. This can only be accomplished if the individual has placed their identity in Christ and not in marriage or the other things of the world. Any Christian who first identifies themselves as "Mr." or "Mrs." such-in-such rather than as a child of God has their priorities wrong.
Being married or not married are both good things and as believers, we must remember that our identity is found in Christ alone. Jesus cautions us not to forsake our first love — Him (Revelation 2:4). Our lives are meant to be lived in the freedom of knowing Christ and the great love He has for us.
Jesus died for us even though He knew we were sinners (Romans 5:8). Whether you are married or not, God loves you unconditionally. He values you more than anything else in the entire world. If you were the only person on earth, Jesus still would have died for you. God does not judge us on the basis of our marital status, and neither should we.
Our identity in Christ means we are given freedom, forgiveness of sins, eternal life, and a restored relationship with God. Marriage cannot promise you any of those things. An individual's identity in Christ changes how the individual feels about himself or herself.
Our new identity is given to us by God, and it will never be taken away. In contrast, sadly, many marriages end in divorce — even Christian marriages. As of 2011, 60% of marriages between those who identify as Christians ended in divorce.
This is why it is important not to place your identity in your marital status. If you solely place your identity in your marital status rather than in Christ, your entire view of yourself could crumble if you find yourself amidst a divorce.
If you are having trouble finding your identity in Christ today, you can start living in the light of your identity in Christ now. Every person who places faith in Jesus is given a new identity in Him. The old self is gone, and the new self has come!
What Does This Mean?
As part of your new identity in Christ, you do not have to strive after the identities in the world, such as finding your identity in your achievements, appearances, or marital status. God loves you completely the way you are. Jesus died in order for you to have a relationship with Him.
For God so loved the world that he gave his one and only Son, that whoever believes in him shall not perish but have eternal life. For God did not send his Son into the world to condemn the world, but to save the world through him (John 3:16-17).
God does not want you to live in the enslavement of the identities of the world. He wants you to live in the freedom of knowing that your identity is found in Him alone. Whether you are married or not, your identity is found in Christ and this identity is superior to your marital status.
For further reading:
How Can Believing in Soulmates Ultimately Ruin Your Marriage?
Does God Give the Promise of Marriage to Us?
What Does the Church Think of Those Who Have Never Been Married?
Why Is the Phrase 'You Complete Me' in Marriage Misleading?
Is Singleness a Lesser State Than Marriage?
Photo Credit: ©iStock/Getty Images Plus/Ekaterina79
---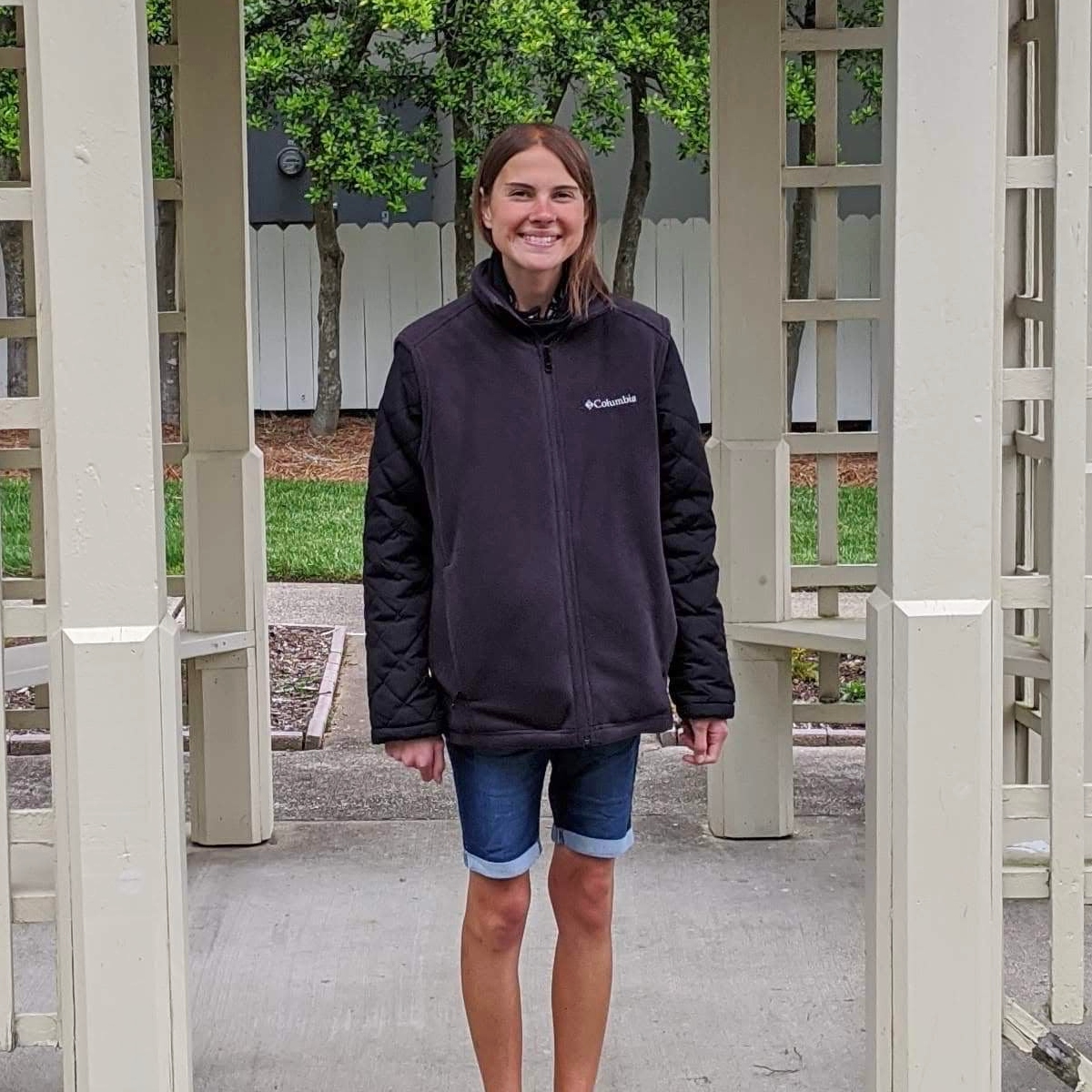 Vivian Bricker loves Jesus, studying the Word of God, and helping others in their walk with Christ. She has earned a Bachelor of Arts and Master's degree in Christian Ministry with a deep academic emphasis in theology. Her favorite things to do are spending time with her family and friends, reading, and spending time outside. When she is not writing, she is embarking on other adventures.
Related podcast:
The views and opinions expressed in this podcast are those of the speakers and do not necessarily reflect the views or positions of Salem Web Network and Salem Media Group.
Related video:
Thumbnail courtesy of Canva.com Stock footage courtesy of soundstripe.com