In John 10:10, Jesus tells us, "The thief comes only to steal and kill and destroy; I have come that they may have life, and have it to the full." This passage of Scripture can be confusing for many readers if it is not read in its full context.
From this single verse, we obtain the message that the thief comes to steal, kill, and destroy, but what does that mean? We can also ask the question of who is the thief?
John 10:10 is a very important passage of the Bible, and it is important for us to know what Jesus means when He says the thief only comes to steal, kill, and destroy.
Understanding the Passage
In John 10, Jesus is speaking to the Pharisees and to His disciples. He is making the analogy of connecting Himself to the Good Shepherd (John 10:1-21). Jesus is our Good Shepherd, and He is the fulfillment of Psalm 23.
The Lord tells those around Him, "I am the good shepherd; I know my sheep and my sheep know me — just as the Father knows me, and I know the Father — and I lay down my life for the sheep" (John 10:14-15).
Jesus is our Shepherd, who guides us, instructs, and loves us. Unlike the "thief," Jesus came as the Good Shepherd to die for our sins and restore our broken relationship with Him. When the Lord says, "The thief comes only to steal and kill and destroy" (John 10:10a), He is referring to Satan.
He presents Himself as the Good Shepherd who lays His life down for His sheep and contrasts Himself with the thief who only steals, kills, and destroys.
Satan is the "thief" Jesus speaks of in John 10:10. The devil only wants to hurt us and cause our downfall. Satan is the exact opposite of Jesus. The Lord is only light, perfection, and love, but Satan is only darkness, sinful, and evil.
Satan is said to be the "god" of this world (2 Corinthians 4:4), which means that everything the world promotes has its origin in Satan. The Bible also tells us that friendship with the world is hatred toward God (James 4:4).
Why I mention this is because Satan is the "thief," and the things of the world are constantly trying to steal our happiness and joy. Think about the things the world promotes — it promotes sin, immoral lifestyles, and unrealistic standards in our lives.
The world always tells us "more" is better, and that one's worth is found in our achievements, successes, and appearance. These facts attest to the truth that the "thief" is seeking out our destruction.
Steal, Kill, and Destroy
Satan wants to steal, kill, and destroy us. He steals our happiness by the unrealistic standards of the world, such as having the "right" degree, the "right" job, or the "right" appearance. Striving after the ideals of the world will leave us exhausted, empty, and crestfallen.
Satan loves to steal our happiness and joy because he wants to see us sad and upset. In addition to stealing our happiness and joy, Satan also wants to kill and destroy us.
The devil does his best to lead individuals away from Christ and urges them to follow atheism, agnosticism, and any other false religion, cult, or false belief system.
Satan will do anything to prevent the lost from coming to know Jesus as their Savior and Lord. He knows that if he can prevent the lost from coming to know Jesus that they will go to hell when they die.
Satan seeks our ultimate destruction, which would be being thrown into the fiery pits of hell and then into the lake of fire (Revelation 20:10, 21:18). The devil knows his ultimate destruction will be the lake of fire, and he wants to cause as many humans as he can to join him in this fiery destruction.
Simply because we are Christians does not mean that we are immune from Satan's attacks. We will never have the same fate as him since we are Christians, but he will still try to trip us up and cause us to fall in any way he can.
Satan knows he cannot alter our salvation, yet he will try to cause us to sin, and he will place temptation in our way. While Satan cannot cause us to sin, he can provide many tempting temptations to urge us down the road.
As believers, we have the Holy Spirit in us, and He can help us overcome temptations. God will give us strength to overcome the temptation as 1 Corinthians 10:13 tells us, "No temptation has overtaken you except what is common to mankind. And God is faithful; he will not let you be tempted beyond what you can bear. But when you are tempted, he will also provide a way out so that you can endure it."
We will still sin, but God can help us and give us a way out if we ask for His help and guidance. If we walk by the Spirit, we will be better at resisting the sinful flesh (Galatians 5:16).
If anything, Satan wants to seek to steal, kill, and destroy us more when we become believers. It seems as though Satan has hated humans ever since God created us. There are no redeeming qualities in Satan.
As Christians, Satan knows that we love God and that we want to serve Him. Satan also knows that we will share the message of salvation with others, which he will try to prevent in any way possible.
Many Christians deny the existence of spiritual warfare, but spiritual warfare is a true occurrence that continues to happen even in our modern day. Satan and his demons are constantly trying to infringe on Christians making strives for Christ.
I have experienced spiritual warfare in my own life as well as the team I was going to go with for my mission trip this past summer.
In one of our weekly Zoom calls, our group leader mentioned that she felt she was experiencing spiritual warfare and spiritual attacks in the form of being afraid of the mission trip, as well as her family, was having struggles that might prevent her from going.
The other girls on my team expressed similar feelings of spiritual attacks on their lives, such as friendship problems, family problems, or struggles with self-doubt.
It is without a doubt that Satan was trying to steal, kill, and destroy our team to prevent the team from making a difference this summer.
Sadly, I was not able to go on the mission trip this year, but the girls on my team were all able to fight back against their own spiritual attacks and have the Holy Spirit's help to overcome the spiritual warfare.
By God's work, they are all able to serve God on the mission field this summer and they are doing great things to take the gospel to individuals who have never heard the gospel.
What Does This Mean?
When Jesus tells us that the thief only comes to steal, kill, and destroy, he was not pulling punches, and he was not kidding. Satan truly wants to cause our downfalls, and he wants to prevent our own Christian growth.
Jesus tells us this information about Satan in John 10:10 because he wants to warn us. The Lord also tells us Satan is the thief because Jesus wanted to make the contrast between Himself and Satan.
The Lord wanted to point out the truth that Satan only wants to steal, kill, and destroy, but that He, as the Lord and Messiah, came for us to have life and to have it to the full.
For further reading:
Why Is God 'Like A Thief in the Night'?
How Is Comparison the Thief of Joy?
How Do We Know That the Devil Is a Liar?
Photo Credit: ©iStock/Getty Images Plus/FOTOKITA
---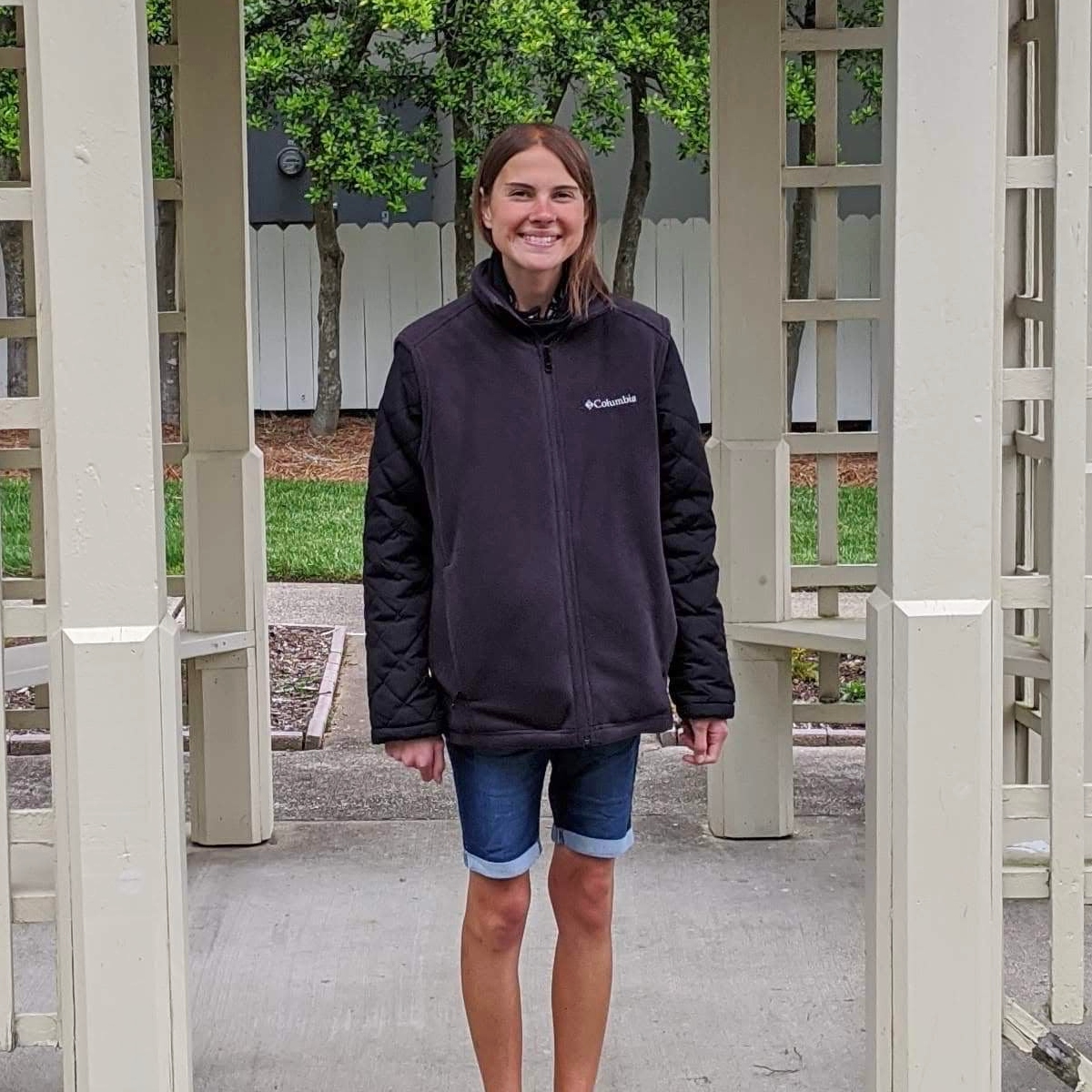 Vivian Bricker loves Jesus, studying the Word of God, and helping others in their walk with Christ. She has earned a Bachelor of Arts and Master's degree in Christian Ministry with a deep academic emphasis in theology. Her favorite things to do are spending time with her family and friends, reading, and spending time outside. When she is not writing, she is embarking on other adventures.
Related podcast:
The views and opinions expressed in this podcast are those of the speakers and do not necessarily reflect the views or positions of Salem Web Network and Salem Media Group.
Related video:
Thumbnail courtesy of Canva.com Stock footage courtesy of soundstripe.com