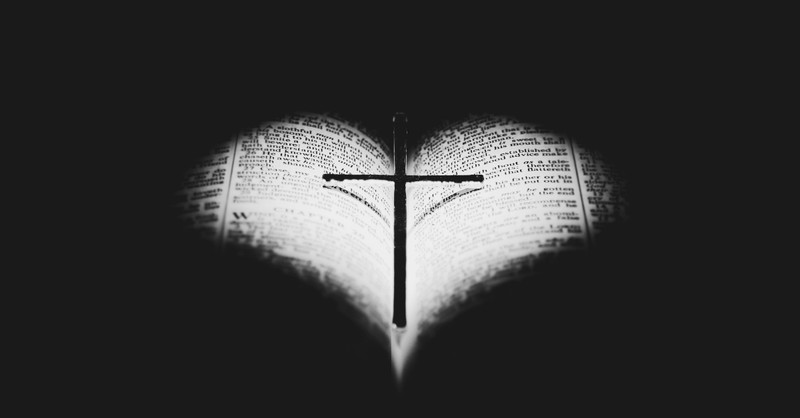 Have you ever heard someone refer to something, or someone, as their "cross to bear?" The answer is, undoubtedly, "yes." This is a common phrase used to describe whatever we find irksome or annoying in life. In doing this, however, we make the cross a vague abstraction.
Our "cross" can encapsulate everything from an annoying family member to a job we don't like to the irritations of a fallen world. I have even heard a fellow priest refer to his church as the cross he must bear!
But is this what Jesus meant when he called us to take up our cross and follow him (Luke 9:23). Was Jesus merely speaking poetically about the inevitability of annoyance? Hardly.
For Jesus, the cross was the place of execution; it was a symbol of death. The cross was the place where Jesus took on the sins of the world and entered humanity's separation from God. It was on the cross that Jesus echoed the agonizing cry of Psalm 22:1, "My God My God, why have you forsaken me."
It would seem, then, that taking up our cross involves more than rolling our eyes at a minor annoyance. To take up our cross involves journeying to the cross in the same way that Jesus did. This involves nothing less than the free giving of ourselves in loving service.
As Dietrich Bonhoeffer is famous for saying, "When Christ bids us to come, he bids us to come and die." The call to take up our cross is the call to radically endure the place of worldly rejection.
Yet, in doing so, we also give testimony to the redemptive power of God. Thus, if we wish to take up our cross, as Jesus took up his, here are three things to consider.
1. We Endure Insult and Rebuke
Our familiarity with Christ's death means that we sometimes miss the sheer offense and mockery that took place on the cross. The cruelty of the cross was not simply based on the extreme physical pain one experienced but also the shame and humiliation the crucified underwent.
Jesus was crucified between two criminals, signifying he was no more than a criminal to be discarded. He was stripped naked and hung on display.
The crucified became a public spectacle, hung outside the city so that people passing by could hurl their insults at them. So degrading was this manner of execution that no Roman citizen was allowed to be crucified.
When we read through the crucifixion, we must recognize the mockery and humiliation that runs through this entire event. In Luke's gospel, we read that the rulers sneered at him, and the soldiers mocked him (Luke 23:35-36).
Even a thief beside Jesus "hurls insults at him" (Luke 23:39). Unfortunately, our English translations don't do justice to what takes place. Luke uses the word "Blasphemei" to describe the thief's taunts.
The word means to speak profanely with abusive and vulgar language against that which is sacred or holy. The thief blasphemes Jesus. Jesus hangs on the cross, enduring a mockery that ranges from sneering to blasphemy.
So, what does this say to us? Taking up our cross is a call to radically endure the places of insult or mockery in our lives. Jesus says, "Blessed are you when people insult you, persecute you, or say all kinds of evil against you because of me" (Matthew 5:11).
Jesus is honest about the reality of such things. As followers of Jesus, we must recognize that such times may befall our lives. Taking up our cross means that we respond to worldly rejection in the same way Christ did.
Like Christ, we embrace the insult and the shame and, by doing so, disarm them. As Jesus was silent before his accusers, we become silent before ours and refuse to retaliate evil for evil, rebuke for rebuke. Amid insult and mockery, we stand as the radical expression of redemptive love.
2. We Love Our Enemies
Why did Jesus endure the taunts and insults of the crowds? After all, he had the power to change his situation. Jesus could have unleashed a torrent of divine retribution on everyone who mocked him. In fact, this was the very thing that people were calling him to do.
The crowds kept provoking Jesus, urging him to prove his identity. If he would just save himself, they would believe in him, they cried (Matthew 27:42). So, why didn't Jesus show the world that he was right all along?
The cross is not a place of selfish promotion. Amid all the comments and jeers telling him to be a selfish king, Jesus remains entirely selfless. His eyes and his heart are completely turned to others. Jesus turns upside down the very notion of power, kingship, rule, and reign.
He proves he is the anointed one, not by avoiding the suffering of life, but by entering it. He proves he is the Christ not by smashing those who are against him but by giving himself to them in loving sacrifice. His power comes from the complete and total release of himself.
What Pilate wrote as a mockery toward Jesus is the truest statement that could be uttered. It is in self-offering that the Messiah reigns. Jesus shows himself to be the Lord of our lives by pouring out his love for us, even when we didn't deserve it (Romans 5:8).
For us, therefore, the question we must wrestle with is, "How do we serve others in the way that Jesus served us?" "How do we exude grace and love in the face of opposition?"
As Christian people, followers of the crucified Lord, our willingness to enter the sufferings of life becomes the testimony to Christ's presence. In embodying self-emptying love, we participate in the Spirit's redemption work in the world.
3. We Forgive Boldly and Radically
Instead of responding angrily or violently to those who taunt him, Jesus prays for the crowds before him. Instead of calling down fiery judgment from the sky, Jesus utters words of forgiveness.
The cross is the place of redemption and salvation because it is the place where sins are overcome. While hanging on the cross, Jesus uses his breath to bless instead of a curse. "Forgiven them Father," Jesus says, "for they do not know what they are doing" (Luke 23:34). Even on the cross, Jesus acts in love.
It is this fact that transforms the cross from a symbol of shame and punishment to the gate of everlasting life. Salvation is revealed through the heart of forgiveness displayed through Christ's death.
Scripture holds that Jesus endured the cross, scorning its shame, for the sake of the joy set before him (Hebrews 12:2). It is through the forgiveness of our sins that we are invited to share in the rich blessings of God.
How robustly do we forgive others? Do we release people from their sins, or do we hold onto resentment and grudges? Forgiveness is so fundamental to a life in Christ that Jesus commands us to forgive those who "sin against us" (Luke 11:4).
Expressing forgiveness to others, friends, and enemies alike is to live out the forgiveness we have received from Jesus. Just as the cross is senseless without Christ's act of forgiveness, the Christian life makes no sense if we fail to embody forgiveness in the world.
Carrying our cross, therefore, is much more expansive than simply abiding by life's irritations. Carrying our cross means that we live our lives in the Spirit of Jesus.
Instead of selfish promotion, or the cultivation of comfort, we radically embrace loving service and self-giving. We forgive one another radically and boldly.
What is more, we do these things knowing that it may open the door for people to mistreat us, insult us, or rebuke us. Yet if this was the road that Jesus walked in his earthly life, this too must be the characteristic of our witness.
For further reading:
What Does it Mean to Deny Myself and Take Up My Cross Daily?
What Does it Really Mean to Take Up Our Cross?
Why Did Jesus Need Help Carrying His Cross?
Photo Credit: ©iStock/Getty Images Plus/artplus
---

The Reverend Dr. Kyle Norman is the Rector of St. Paul's Cathedral, located in Kamloops BC, Canada. He holds a doctorate in Spiritual formation and is a sought-after writer, speaker, and retreat leader. His writing can be found at Christianity.com, crosswalk.com, ibelieve.com, Renovare Canada, and many others. He also maintains his own blog revkylenorman.ca. He has 20 years of pastoral experience, and his ministry focuses on helping people overcome times of spiritual discouragement.