Baptism is an important occurrence in the life of any Christian. Whether one is baptized as an adult, following a public confession of belief, or as an infant, under the faith-filled promises of parents, baptism marks a significant event in one's walk with the Lord. In fact, so important is baptism to the life of faith that even Jesus himself was baptized.
We cannot downplay the significance of this fact. From a human point of view, Jesus did not need to be baptized. There was no repentance needing to take place, nor did Jesus need to prepare for the coming of the Messiah.
In fact, John himself tries to dissuade Jesus from being baptized, arguing "I need to be baptized by you, and you come to me?" (Matthew 3:15). Jesus, however, remains undeterred.
The fact that Jesus was baptized points to the necessity of baptism for the Christian life. To walk in the way of Jesus is to be baptized as he was. In fact, Christ's baptism highlights the significance of our own.
By looking at what occurred at Jesus' baptism we gain a deeper understanding of what occurs when we are baptized. The baptism of Jesus shows us three things about our own baptism, and by extension, our life of faith.
1. Baptism Declares Identity
The baptism of Jesus seems relatively straightforward. In fact, the Gospel of Luke describes it in but two verses. Still, the event is meaningful and profound. As Jesus is immersed in the waters of the Jordan a thunderous voice speaks from the heavens: "You are my son, the beloved, with you I am well pleased" (Luke 3:22). Following this, the Spirit thrusts Jesus into the wilderness for a time of temptation.
The Father's statement is significant because it testifies that Jesus is the divine son of God, the Messiah. In quoting Psalm 2, the Father announces that Jesus is the divine King sent to bring liberation and redemption to God's people. In calling Jesus "my son, the beloved," the Father is declaring Jesus' divine nature.
This announcement of Christ's divinity in the context of his baptism is extremely important. The baptism of Jesus is not a point of choosing. That is, God the Father does not choose Jesus to be the Messiah at his baptism. (This is the heresy known as adoptionism, defeated in the third century).
Jesus is the Messiah. He is the incarnate son of God. Thus, Jesus' baptism doesn't make him anything, it makes known who he is.
In a similar way, our own baptism declares our fundamental identity. While we may not be heralded as divine, baptism declares that we are the beloved sons and daughters of God. The truth made known in baptism is that we are people on whom God's favor rests.
We cannot deny this fundamental identity any more than Jesus can step outside his identity as Messiah. By virtue of being created in God's own image, we are God's beloved. This is who we are. The rite of Baptism, then, testifies to the love of God that covers us, a love that brings forgiveness, grace, and mercy into our lives.
It can be tempting to believe a host of lies about our own identity. The world tells us our identity is found in our status, our accomplishments, or our acceptance by others; the devil tells us that we are unloved, unworthy, or unacceptable. Baptism contradicts these lies.
To be baptized is to live under the heavenly proclamation we are the beloved children of God. This is our identity, independent of any status, accomplishment, or worldly accolade. This truth cannot be denied or taken away; it is a truth spoken by our heavenly Father.
2. Baptism Declares Empowerment
Along with the voice from the heavens, the other significant occurrence in Jesus' baptism is the descent of the Holy Spirit. Matthew records, "At that moment, Jesus saw the heavens open and the spirit of God descending like a dove, and alighting on him" (Matthew 3:16).
The descent of the Spirit is the central action in Jesus' baptism. Without the descent of the Spirit, Jesus is merely having a bath.
It is significant that the Holy Spirit descends upon Jesus in the form of a dove. It was a dove that Noah's sent out from the Ark, and who came back announcing the end of the flood (Genesis 8:11). A dove is the most accessible form of sacrifice (Luke 2:22). Doves are a symbol of purity and holiness (Matthew 10:16).
The descent of the Holy Spirit in the form of a dove, therefore, testifies that Jesus has the power to inaugurate new life and bring about our peace with God. More than anything, it points to the cross; it testifies that Jesus is the atoning sacrifice, which will bring salvation to the world.
Baptism isn't just an immersion in water, it is an immersion in the presence, and power, of the Holy Spirit. From the moment of Jesus' baptism, baptism is fundamentally linked to the presence of the Spirit.
Sometimes, the Spirit descends after the baptism (Acts 8:17), sometimes it occurs before (Acts 10:44-47), but the point is, the Holy Spirit, and baptism, go hand in hand. This means that the Spirit of God fell upon you in your baptism; it means the Holy Spirit dwells within you. If you are baptized, your life is immersed in the Holy Spirit.
Still, the Spirit's presence in our baptism can be hard to recognize. We may even ask how we might be certain of this reality. If you were baptized as an infant, for example, you might ask "How do I know the Spirit of God came upon me at my baptism?"
This is an important question. In fact, St. Thomas Aquinas asked, and answered, this very question in the 13th century. Aquinas wrote, "The Holy Ghost descended visibly, in a bodily shape, upon Christ at his baptism, so that we may believe him to descend invisibly on all who are baptised" (Thomas Aquinas, Summa Theologica, III, Q. 39, Art. 6).
That is, we can look to Christ's baptism and see visibly that which has taken place invisibly in our baptism. Jesus' immersion in the Holy Spirit is evidence that the Holy Spirit came upon us in our baptism. This is a truth of Scripture, and therefore, a truth of our lives.
3. Baptism Declares Ministry
Jesus' baptism does not stand disconnected from his life. In fact, Jesus' baptism starts his public ministry. Jesus does not rest on the laurels of his baptism, believing that he had "fulfilled all righteousness" (Matthew 3:15).
Instead, his baptism calls him to begin proclaiming the kingdom of God. Jesus' ministry of preaching, teaching, and healing flows from his baptism.
The baptism of Jesus, therefore, declares that our baptism is but the beginning of our life of ministry and service. Too often do we see baptism as the end of our Christian journey; it is a ticking of the religious requirement.
Yet this misunderstands the very heart of baptism. Baptism is not an end — it is a beginning; it is a commission for service and ministry. Baptism isn't about dry theological truths disconnected from our lives.
It is about life that God calls us to live and empowers us for. As Christians, we are called to share the love of God with others. In our baptism, we are empowered by the Holy Spirit for this purpose.
For further reading:
What Is the Purpose of Baptism in the Christian Life?
Is There Such a Thing as Baptism for the Dead?
Photo Credit: ©iStock/Getty Images Plus/rudall30
---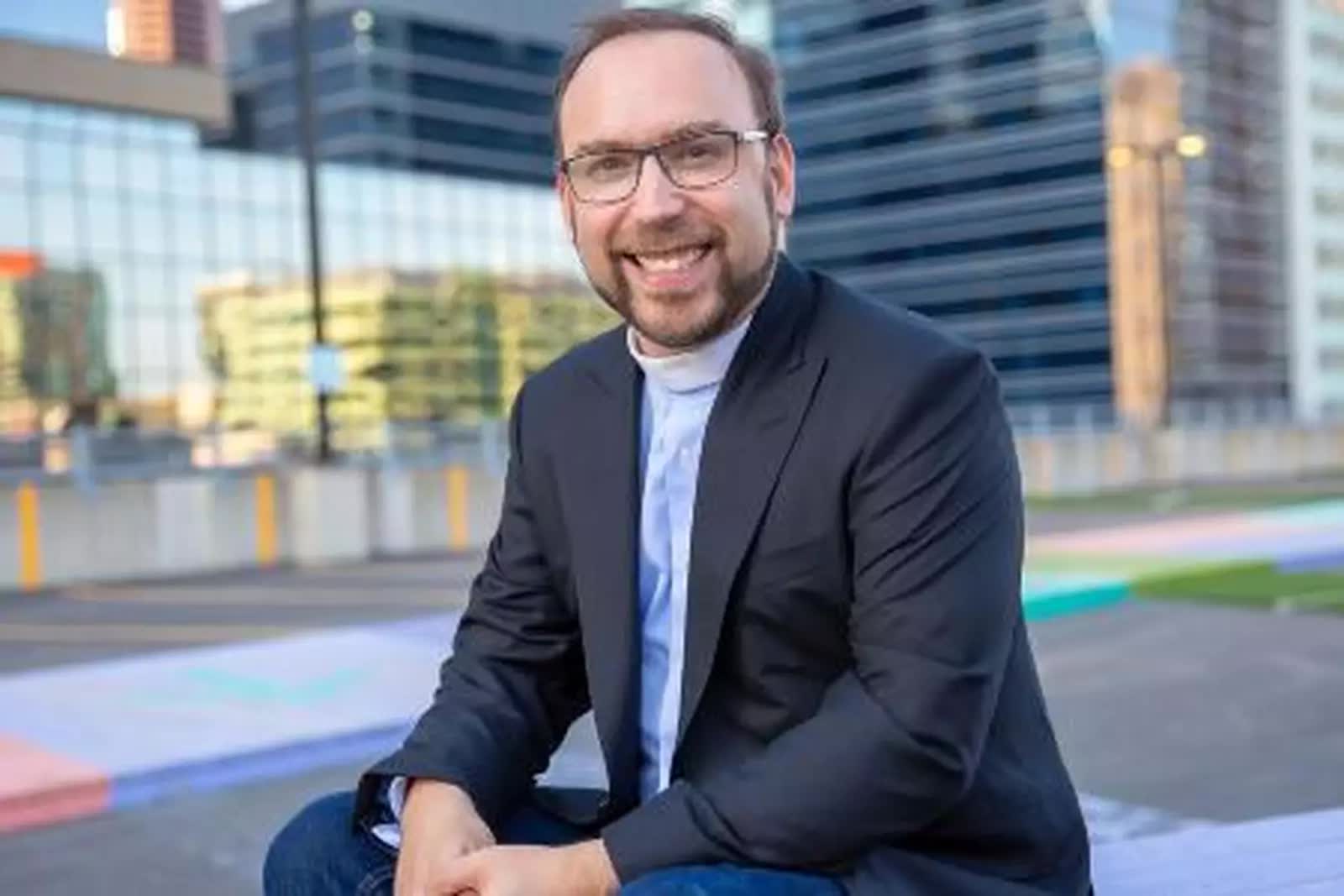 The Reverend Dr. Kyle Norman is the Rector of St. Paul's Cathedral, located in Kamloops BC, Canada. He holds a doctorate in Spiritual formation and is a sought-after writer, speaker, and retreat leader. His writing can be found at Christianity.com, crosswalk.com, ibelieve.com, Renovare Canada, and many others. He also maintains his own blog revkylenorman.ca. He has 20 years of pastoral experience, and his ministry focuses on helping people overcome times of spiritual discouragement.
Related podcast:
The views and opinions expressed in this podcast are those of the speakers and do not necessarily reflect the views or positions of Salem Web Network and Salem Media Group.
Related video:
Thumbnail courtesy of Canva.com Stock footage courtesy of soundstripe.com