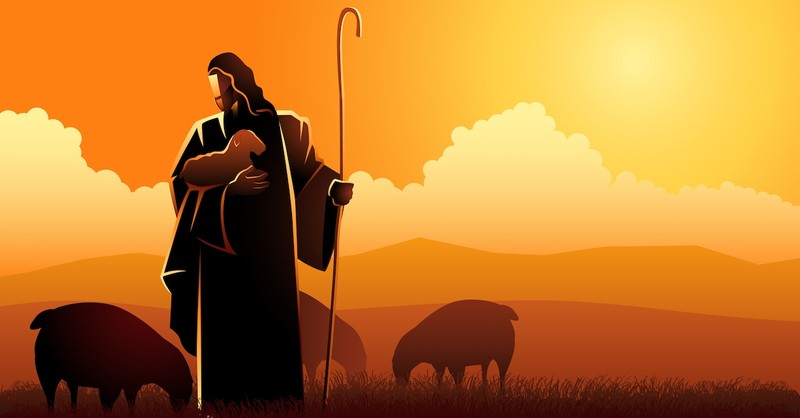 Wonderful Counselor is the first title referring to the Messiah, found once throughout the Bible, in Isaiah's prophecy (Isaiah 9:6). It was a promise of hope to Israel, amid the Assyrian invasion (around 740 BC), of the coming Savior who will deliver His people and establish His kingdom. This verse describes both humanity and divinity of Christ. The prophecy finds its fulfillment in Jesus Christ and will reach its consummation at His second coming.
The Hebrew word for "wonderful counselor" is pele-yoez. The first term (pele) means "a miracle, a marvel, a wonder" which indicates "something extraordinary, incomprehensible, inexplicable." The second term (yoez) means "to advise, counsel, devise, purpose." Both definitions combined reveal that the child will be miraculously born to become an amazing adviser who marvelously works in all things for God's purpose (Romans 8:28) because the Holy Spirit dwells in Him with all wisdom, understanding, counsel, strength, knowledge, and honor to God (Isaiah 11:2).
There are three implications as to why Jesus is called Wonderful Counselor:
1. Jesus Christ Was Both God and Man
Throughout history, no individual has ever had both human and divine natures. Jesus is exceptional: His uniqueness is first found in His incarnation, a miraculous act of God who came from heaven to earth and became a man. This supernatural work of God made Jesus fully human and wholly divine. Because of this dual nature, His life was filled with miracle after miracle, and that's exactly what should amaze us.
During His earthly ministry, Jesus was known as a wise teacher and miracle worker (Acts 10:38). His teaching was astonishing because He taught with authority (Mark 1:22). There were at least 34 miracles Jesus performed recorded in the Gospel. Jesus can heal physical, emotional, and spiritual sicknesses as He has authority to forgive sins (Matthew 9:6); this points to His work of redemption. Jesus is also able to raise the dead and when He spoke, He created life (John 11:43-44); and this points to His work of creation. Both examples authenticate the attributes only God can have.
And ultimately, the good news of Jesus Christ is found in the miracle of His resurrection. Interestingly, Jesus Himself revealed to Martha, a portrait of restless humanity, that He is the resurrection and the life (John 11:25). This is the answer that every human has been searching for. The next miracle after His resurrection was His ascension, which is annually observed worldwide, to prepare an eternal home for us (John 14:1-4) and prove His authority over heaven and earth (Matthew 28:18).
Finally, we are now waiting for the second coming of Jesus, already promised to the disciples who marveled at His ascension (Acts 1:11). On that glorious day of adjudication, all the world will see that the Son of God is truly the Judge of the living and the dead (Matthew 25:31-46, Acts 10:42).
2. Jesus Christ Is the Source of All Wisdom
As prophesied by Isaiah, Jesus, the Son of David, is filled with the spirit of wisdom and understanding (Isaiah 11:2). Luke testified that Jesus continued to grow in wisdom and stature and in favor with God and men (Luke 2:52). Moreover, Paul also attested that all the treasures of wisdom and knowledge are found in Christ, the mystery of God (Colossians 2:2-3).
This means that the secret things of God have been revealed in Christ and through Him we may know God and have a personal relationship with Him. In other words, we may never know God's truth unless it is revealed to us (Romans 11:33-34). Jesus is the perfect revelation of God (John 1:18) and He knows everything about everyone (John 2:24-25).
On another occasion, Paul even called Jesus the power of God and the wisdom of God (1 Corinthians 1:24-30). We are made righteous and holy before God and saved by Christ's work on the cross. This wisdom should lead us to repentance and humility (James 3:13). Wisdom, knowledge, and understanding come from the Lord (Proverbs 2:6) and God is always ready to pour out His wisdom for those who humbly ask Him (James 1:5).
Dr. Harold Willmington proposed an important distinction between knowledge and wisdom: Knowledge is the accumulation of fact, while wisdom is the ability to rightly apply those facts. Dr. Robert Lightner explores it further: Through His wisdom, God applies His knowledge to accomplish His purposes in ways which will bring the greatest good to mankind and the most glory to Him. When we come to Jesus for wisdom, we must trust His heart: He knows everything about us, He knows all our needs, and He always wants the best for us.
3. Jesus Christ Is Our True Helper
One of God's characteristics is benevolent. In the Old Testament, David declared that Jehovah God is his helper (Psalm 54:4, 118:7). It was an answered prayer for deliverance from his enemies. Through Isaiah, God also promised comfort and help for Israel from the idolatrous adversaries (Isaiah 41:10).
While we live in this world, our enemy is not of flesh and blood, but of an evil spirit (Ephesians 6:12). Most of the problems we have are actually spiritual, not just physical or emotional issues. A victorious life is only possible when the Spirit of God is with us. With the sword of the Spirit (i.e., the word of God), we can resist the evil.
That's why we must constantly seek help from God, not humans. Trusting the Lord is key to God's favor in our lives (Jeremiah 17:7). Jesus Himself clearly stated that we can do nothing apart from Him (John 15:5).
Since Christ has experienced crucifixion, the most terrible suffering ever, He can understand our struggles and pains. He will never despise anyone who comes to Him. Knowing this truth, we may approach God with confidence in the name of Jesus to find help by His mercy and grace (Hebrews 4:15-16).
He is our Wonderful Counselor who even keeps praying for us (Romans 8:34); there is simply no counselor in this world like Him. Let us therefore continually thank God when we draw near to Him through Jesus Christ for the salvation He has given (Hebrews 7:25).
What Does This Mean?
Jesus is called the Wonderful Counselor because He alone can give us guidance, help, and deliverance through His wisdom and miracles. He causes everything to work together for a twofold purpose: The greatest good of mankind and the highest glory to God.
©GettyImages/rudall30