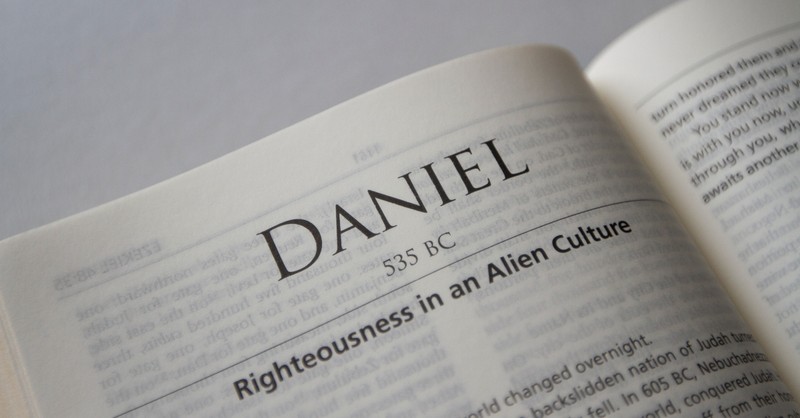 Jesus said the entire Old Testament pointed to Him (Luke 24:27)—so how does Daniel's experience teach us about the Lord? It's worth pausing to reflect on the links between Daniel and Christ.
We need to be careful not to find links where there are none (and so "spiritualize" the Old Testament), but equally, it's beautiful to be wowed at being given a glimpse of Jesus centuries before He was born.
Exemplary Life
Read Mark 14:1
• What similarities are there in Daniel's and Jesus' conduct (Daniel 6:4)?
False Accusation
Read Mark 15:9
• What similarities are there between Jesus here, and Daniel (Daniel 6:13-18)?
Death and Life
Read Mark 15:46
Daniel was put in the den to die—yet he came out alive (Daniel 6:17-22)
• What are the links with Jesus here?
• What's the one crucial difference between the experiences of the two men?!
The Pattern
Daniel and Jesus live exemplary lives, such that no charge can be brought against them: they are innocent before people and God. Yet both are brought before a ruler, facing trumped-up charges, and the ruler's hand is forced to bring judgment on them.
Both are put in some kind of cave or pit which is sealed with a stone. Both come out alive, and angels are involved. Both
are vindicated and exalted.
The difference, of course, is that Jesus died and was then raised. And while Daniel faced death because of human sinfulness and pride, Jesus experienced death for human sinfulness and pride. In Daniel 6, this man of God's enemies were themselves "thrown into the lions' den" (6 v 24). The wonder of the cross is that Jesus went there to be punished by God so that His enemies would never need to be.
The story of Daniel isn't the same as that of Jesus—but the picture is so close we should see him as an example or pattern
of what would happen to God's true faithful Servant. And we should give thanks to God for what He did in and through Daniel, and still greater thanks to Him for what He did in and through our Lord Jesus.
....................................................
PRAY THRU
Praise God for His plan! Thank Him that His faithful Servant and Son lived an exemplary life among us; was willing to be falsely accused and killed; and was then raised and exalted.
....................................................
This devotional is taken from Explore—a daily Bible-reading devotional from the good book company which enables you to engage with Scripture and which will encourage, equip and inspire you to live for Christ. Explore features contributions from pastors such as Dr Timothy Keller, Mike McKinley and Tim Chester.

Click here and enter the code bstexplore57 when you check out to get the current quarter's Explore for $5.84, a 10% discount.

Click here and enter bstexploresub when you check out to buy a year's worth at 25% off—just $16.
Keep a record of what God is teaching you with "my bible" at biblestudytools.com