When I was 16, I attended the spring retreat at our church-run camp. The camp was nestled in the forest of one of the local islands. It was more run-down than rustic but beloved all the same. Everything was going well until the fire alarm system malfunctioned on the last night of our stay.
For obvious reasons, a fire could be devastating on a forest-laden island. Without an active alarm system, protocol mandated that the leaders of the retreat keep vigil over the camp. Everyone else went back to sleep, knowing that they were being watched over.
It is easy to know where to turn when we need help with fire alarms or smoke detectors. To where do we turn, however, when we need help in our spiritual lives? When the messiness of life threatens us, when we feel discouraged or heavy-laden, who watches over us?
As Christian people, the answer seems obvious. Psalm 121 calls us to recognize that our "help comes from the Lord, the maker of heaven and earth" (121:2). The answer seems simple enough.
Yet is it that simple? At times, we can be tempted to turn to other things or other people as the ultimate source of our spiritual help. We may even question whether the Lord truly watches over us at all.
The act of turning to the Lord for help, therefore, is radical and countercultural; it demands a certain stubbornness in our faith. To fully embrace the Lord as our ultimate help, Christians must recognize and reject the false helps we may be tempted to embrace.
1. Turning to Myself
We are immersed in a culture of individualism; we live in a me-first world. The world tells us that the strength of our muscles or the positivity of our minds will overcome all obstacles and hurdles. We even have various slogans that reinforce this message.
We tell ourselves, "When the going gets tough, the tough get going!" and "Tough times don't last; tough people do!" These sayings sound nice, triumphant, and victorious.
But underneath the bravado lies nothing but condemnation. Such sayings tell us that if we feel overcome by the things of life, we have no one to blame but ourselves.
Sadly, we have a similar lie in the church. A common slogan in faith circles is "God helps those who help themselves." This is simply a sanctified version of the me-first temptation. Just think about what that slogan teaches.
The slogan tells you that God wants you to pull yourself from the muck by the strength of your will and the might of your muscles. It tells you that God will not help you, rescue you, or reach into your life to redeem or save.
Really? Is this the God we worship? Is this the God we follow? Is this the God revealed on the cross?
We all know the truth: when there are no eyes upon us and we are left to ourselves, we are not as tough as we make ourselves out to be. This doesn't mean that we have no strength at all or that we are not good or capable people.
It just means that we all face places where we need a savior. We all come up against mountainous situations in which we feel powerless. None of us ever progress to the point where we do not need God's strength in our lives. Masking this truth does little good to our spiritual lives.
2. Turning to Others
When we find that we lack the sufficiency to save ourselves, another temptation we face is to look to other people for help. Again, we aren't talking about the practical matters of everyday life.
Rather, we search for our soul's satisfaction in the light of other people. We turn to others as the ultimate source of our healing, love, forgiveness, or acceptance.
We see this time and again in Scripture. A great example of this is Israel's request for a king. After being divinely led into the Promised Land, Israel wishes to align themselves with other nations.
Recommended
Israel believes that a human king, and the political alliances that will result from him, will keep the nation secure. "We want a king over us," they say, "Then will be like all the other nations, with a king to lead us and to go out before us and fight our battles" (1 Samuel 8:19-20).
Notice what they are saying. On the heals of God leading them through the desert and being a fighting presence for them, Israel decided that a human leader/fighter would truly secure their lives. Thus, they turn away from the Lord and embrace another as the source of their help.
It's not hard to see where this takes place today. Whether it be our reliance on national politics or our clamor for popularity and fame, it's easy to place our security and help in the hands of others.
What happens, though, when the deals we have made, or the people we have trusted, prove ill-placed? This is what Israel experienced.
Like an elastic pulled too tightly, everything snapped, and their reliance upon other nations proved to be wanting. Their allies turned into enemies, and they were led into exile.
Of course, this isn't to say we can't trust people or invite others into our lives. Relying on another is not necessarily bad or wrong. As Christian people, we are called to treat others with faith, hope, and love.
Yet other people can never be the ultimate source of our deep satisfaction or help. Turning to others should never take the place of responding to the Lord's activity in our midst.
3. Turning to the Lord
When we are besieged by the things of life, feeling like a mouse standing before a mountain, we are to remember that our Lord is bigger than the mountains. The Lord is stronger than anything we may face in this life.
This is the ultimate truth that Psalm 121 holds before us; we are loved and cared for by the one who created everything in this life.
Unlike all the false helps to which we might turn, The Lord's eye upon us will not fade, his care will not wane, and he will not prove unfaithful. As Christians, we take all the stresses and concerns of our lives and lay them before the nail-pierced feet of Jesus.
I'm not sure if the leaders in the camp stayed up all night or if they drifted off to sleep in the wee hours of the morning, but we never have to fear this with the Lord. "He will not let your foot slip. He who watches over you will not slumber. He who keeps Israel, will neither slumber nor sleep" (121:3-4). This is the glorious truth that surrounds our lives.
The Lord is never too tired to watch over us. He is never too weak to act. Thus, our inner turmoil can cease. When we are exhausted and spent, when we feel emotionally frail or stretched beyond our means, we can lay these things before the one who is big enough to hold it all.
Furthermore, because he will not slumber nor sleep, it means that we can. We can be at peace, for the God of our help is with us.
For further reading:
Does My Help Really Come from the Lord?
Does God Help Those Who Help Themselves?
Photo Credit: ©iStock/Getty Images Plus/SasinParaksa
---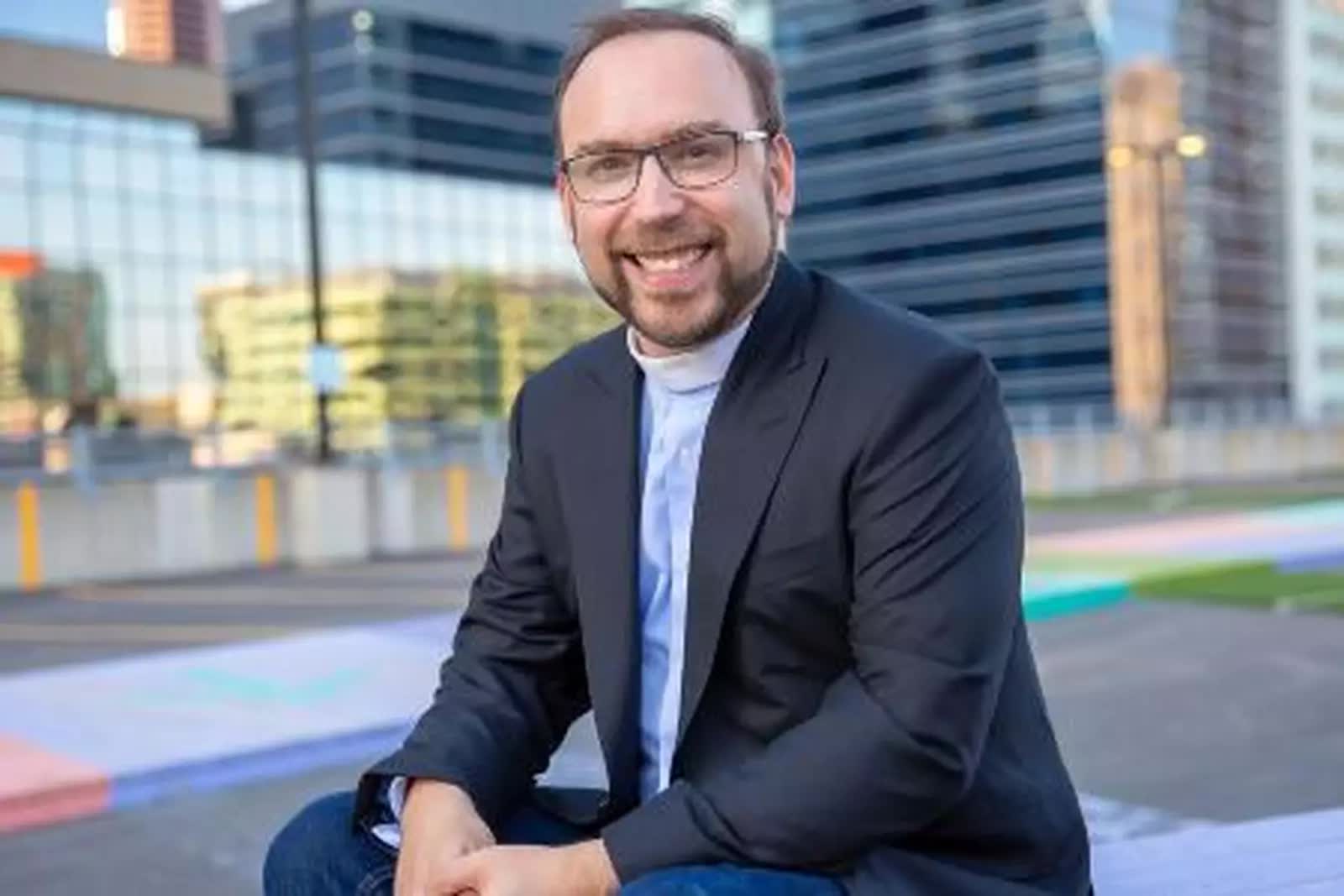 The Reverend Dr. Kyle Norman is the Rector of St. Paul's Cathedral, located in Kamloops BC, Canada. He holds a doctorate in Spiritual formation and is a sought-after writer, speaker, and retreat leader. His writing can be found at Christianity.com, crosswalk.com, ibelieve.com, Renovare Canada, and many others. He also maintains his own blog revkylenorman.ca. He has 20 years of pastoral experience, and his ministry focuses on helping people overcome times of spiritual discouragement.
Related podcast:
The views and opinions expressed in this podcast are those of the speakers and do not necessarily reflect the views or positions of Salem Web Network and Salem Media Group.
Related video:
Jesus's presence is everywhere, but waiting is still part of prayer. Read more here.
Stock Footage & Music Courtesy of Soundstripe.com Thumbnail by Getty Images