In 1982, Amy Grant made the song "El Shaddai" famous. Though written by Michael Card and John Thompson for Card's 1981 debut album, the God-honoring song is more closely associated with Grant. As she sang, "Age to age you're still the same, by the power of the name," she magnified God Almighty—the wonderful "El Shaddai."
What does the Old Testament word shaddai mean, and is there a message in this name for the Church? Let's explore the meaning of this name from the Bible and how we can apply it to our relationship with God today: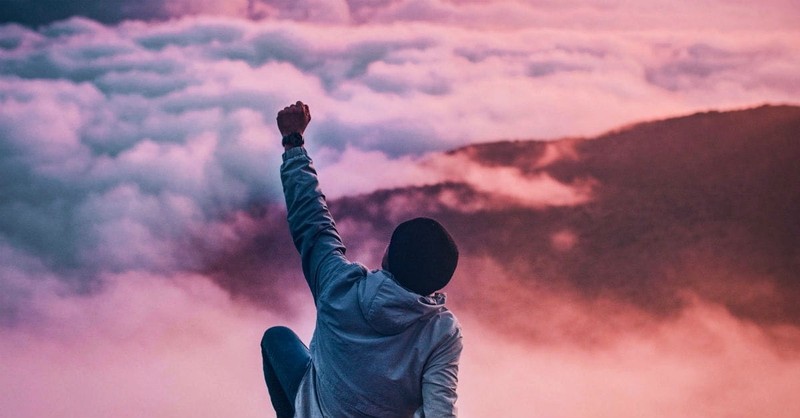 El Shaddai—Shades of Meaning?
There is considerable debate surrounding the name Shaddai. I believe the various possibilities are shades of meaning that give us greater understanding of who God is and what He does.
Among Christians, the most common interpretation of shaddai today is "mighty," and El Shaddai would translate to "God Almighty." Coinciding with this, one suggested root meaning for El Shaddai is "The Overpowerer," meaning God will do what He purposes to do, overpowering all opposition.
Some interpret shaddai as "sufficient," and God is the "All-sufficient One." Either interpretation—mighty or sufficient—works for me, because the Almighty is the God who is enough! He is more than sufficient to meet any need. He is power and provision. In great compassion, He sustains, nourishes and protects me. He takes my weakness and gives me strength. He takes my inadequate resources and in His sufficiency uses them for His great and powerful purposes.
Yet another possible meaning of El Shaddai is "The God of the Mountain." Some Messianic teachers say shaddai comes from the Akkadian word shaddu, meaning "mountain." God lives in heaven, but He also inhabited a mountain top—Mount Sinai. It was on this mountain Moses met with God and received the Ten Commandments. 
It might be argued God's presence on that mountain reminded the Israelites of His power and provision. The God of the Mountain was the same God who mightily led His people from Egypt and appeared to them as a cloud by day and a fire at night. He is the God who expected obedience to His commands, and swiftly and powerfully took action against those who rebelled and ignored His will. 
Photo credit: Unsplash/Ian Stauffer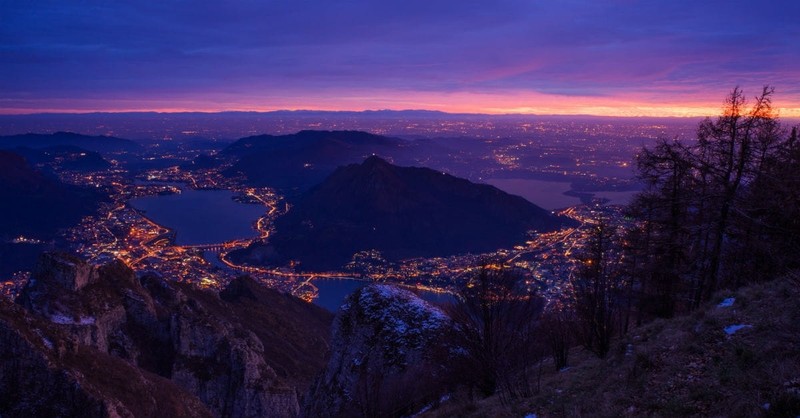 How Is God Mighty?
I want to focus on "shaddai" as "almighty." What does "God is Almighty" look like in practical terms?
The most obvious expression of God's might is as the Creator. He is the Maker of all things in the universe—including humans. That isn't open to dispute in Scripture. "All things were made by Him, and without him was not any thing made that was made" (John 1:3). All things were created through the Lord's power and for Him.
Think of the greatest construction workers you know and the beautiful things they build. God is infinitely a better Constructor than that! Hebrews 3:4 says it this way: "the builder of all things is God."
God's might is far beyond ours because He is eternal—the everlasting God from before time and into the timeless future. He is the everlasting King of heaven; and as the Sovereign God, He is answerable to no one! 
God does "great and awesome" wonders—miracles! There is nothing too hard Him. He has unlimited power. We cannot even imagine all El Shaddai can do!
Photo credit: Unsplash/Alberto Restifo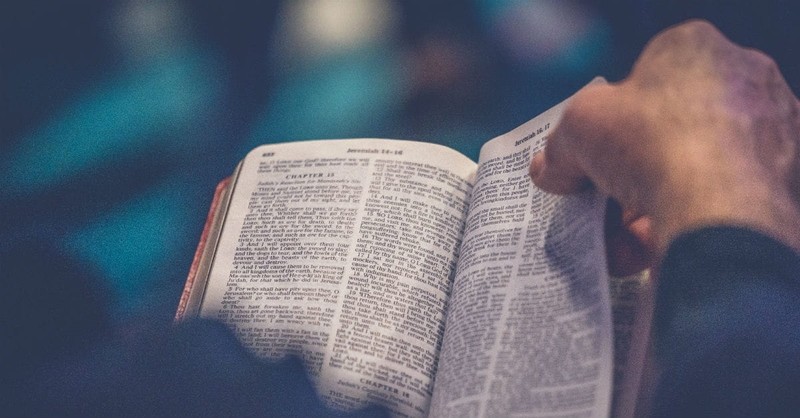 El Shaddai through the Old Testament
We discover El Shaddai throughout the years of the Patriarchs. Although the surrounding nations had many gods, the Hebrews had one, the Almighty. We see this name for God in Genesis 17:1 when Abraham spoke with God, and also in Genesis 28:3 and 35:11.
Jacob asked God Almighty for mercy for his sons concerning their brother Joseph. Later, he described to Joseph how the Almighty appeared to him at Luz.
God told Moses of His encounters with Abraham and Jacob as God Almighty, and He added a new name in Exodus 6:2-3—the LORD. Ezekiel also mentioned God's might and power.
Contending with the Almighty
The name El Shaddai is found repeatedly in the book of Job, and that is no surprise. Though Job initially contended with the Almighty, God's display of power and wisdom caused the Patriarch to shut his mouth before the Lord's sovereignty and authority.
The Psalmist wrote about those who contend with and plot against the Father and His anointed Son—trying to claim greater wisdom and power than the Lord of heaven. But Scripture says God laughs at their silly assertions.
Truly, we can mock and play games with God all we want, but God's wisdom and power are so far beyond us. We are foolish to contend with the Almighty.
Photo credit: Unsplash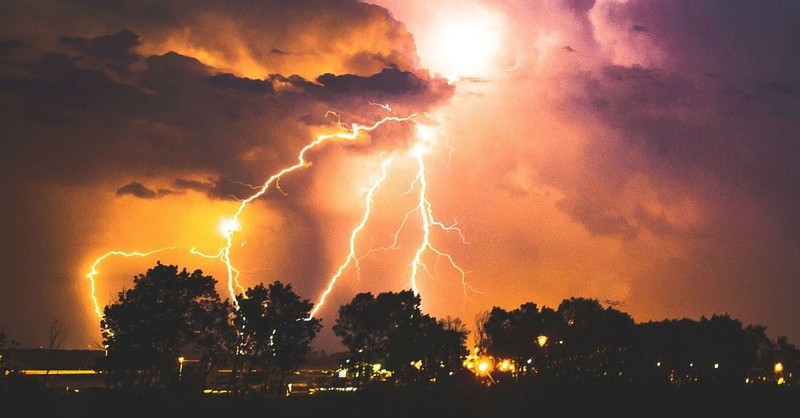 Does Our Culture Discount El Shaddai?
In modern culture, the proclamation of God's power has gone silent in many churches. A God of love is more palpable, more easily received, than the God who is sovereign and powerful—the Mighty God who can turn the hearts of kings and direct nations to do His will.
Habakkuk's prayer (3:1-16) expressed some of the reasons the prophet trembled over a "report" about the Lord. He recounted the Lord's mighty character and works, His anger over sin, and His sovereignty over the nations. When God's prophets spoke His words with power, sometimes people and nations listened and turned to the Lord; but others resisted God. So it is today when God's people speak up about His power and might.
If pastors preach the whole counsel of God, they will remind God's people to see Him as He is: the reigning "Lord God Almighty" who will someday exert His great power and reign forever. He is the God who chooses us to make us a holy people and He transforms us with His power. He is to be honored with reverence and awe—holy "fear of the Lord."
Photo credit: Unsplash/Max Larochelle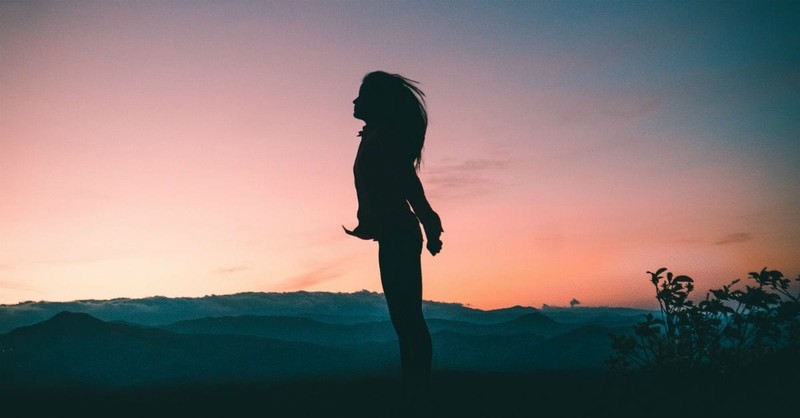 The Almighty Invites Us to Trust Him
The mighty God, embodied in Jesus Christ, fed thousands from simple provisions. He healed people and cast out demons that tormented them. He worked mighty miracles to assist His people and rescue them. He even raised people from the dead!
What a mighty God we serve—and we need to praise Him. He invites us to call on Him in prayer so He can show us great and mighty things. We can trust Him because He is trustworthy; He is our solid rock and hiding place, our deliverer and protector. We are wise to love and trust Him with all our heart, soul and mind.
The Lord says, "Come to Me," because He knows His power and provision will lead to the peace of hope and praise. 
The Paradox of Might and Humility
The Psalmist says, "Be exalted, O LORD, in your strength! We will sing and praise your power." The Psalmist looked forward to the Messiah who would come in power; and Zechariah's words in Luke 1:68 were a song of praise for God's redemption in Christ.
Yet the wonder of all wonders is that the God who is El Shaddai would humble Himself to bring us salvation in His Son. The redeemed church is to thank and praise the meek and mighty Savior.
The watching church will see the Mighty God of Isaiah 9:6 come again with "power and great glory." This One who has the name above all names will be honored throughout eternity for the mercy He extended to those who call on His name. In heaven, all of God's creation will ascribe to Him "glory, majesty, power and authority"—the praise El Shaddai is due "forevermore."
Photo credit: Unsplash/ Kyle Johnson
Dawn Wilson and her husband Bob live in Southern California. They have two married sons and three granddaughters. Dawn assists author and radio host Nancy DeMoss Wolgemuth with research and works with various departments at Revive Our Hearts. She is the founder and director of Heart Choices Today, publishes Upgrade with Dawn, and writes for Crosswalk.com. Dawn also travels with her husband in ministry with Pacesetter Global Outreach.
---
This article is part of our Names of God Series featuring the most used names and titles of God found in the Bible. We have compiled these articles to help you study all that God says He is and to help you understand His nature and character. Our hope is that you would focus on these truths and find hope as you rest in the promise of God's presence, no matter the circumstances.
7 Meanings of Yahweh - God's Name in the Bible
Son of Man - Jesus's Favorite Name for Himself
Meaning of Elohim in the Bible
Abba Father - What it Means and Why it's Important
What Does it Mean that Jesus is the Lamb of God?
God is the Alpha and Omega - Meaning & Understanding
The Meaning of Hosanna - Powerful Name of Jesus from the Bible
Jehovah Jireh: "The Lord Will Provide" Name of God
Jehovah Nissi: "The Lord is My Banner" Name of God
What is the Meaning of the Name El Shaddai?
What Does Yeshua Mean? Biblical Name for Jesus
Photo credit: Unsplash-miguel-bruna