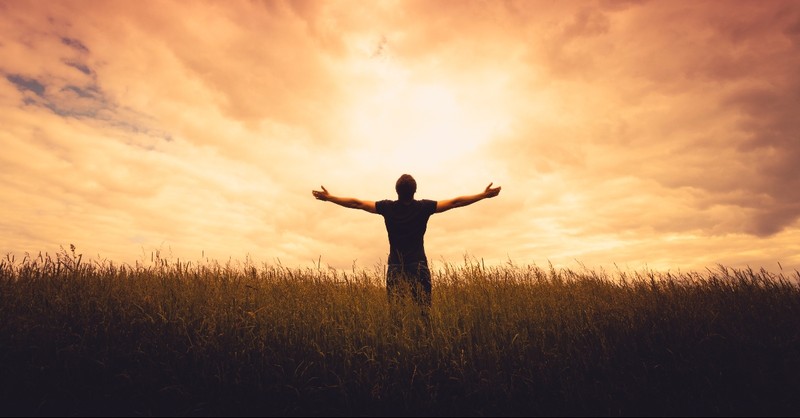 The Bible tells us over and over to seek God. A handful of scriptures talk about seeking God's face. What does it mean to seek God? Why do we need to seek God? And what is the significance of seeking God's face?
Why Seek God?
Other than sheer obedience to the Bible, why do we need to seek God? Why does he tell us to seek him? Is he hiding? No, God is not hiding. The reason God instructs us to seek him is because he wants to be found.
But if from there you seek the LORD your God, you will find him if you seek him with all your heart and with all your soul (Deuteronomy 4:29).
"I love those who love me, and those who seek me find me" (Proverbs 8:17).
"You will seek me and find me when you seek me with all your heart" (Jeremiah 29:13).
"Ask and it will be given to you; seek and you will find; knock and the door will be opened to you" (Matthew 7:7).
"So I say to you: Ask and it will be given to you; seek and you will find; knock and the door will be opened to you" (Luke 11:9).
The God who made the world and everything in it is the Lord of heaven and earth … did this so that they would seek him and perhaps reach out for him and find him, though he is not far from any one of us (Acts 17: 24, 27).
We need to seek God because we're surrounded by so many distractions.
What Is Seeking?
The word "seek" in Hebrew in Strong's Concordance means "to search out by any method." In Greek, it means to "seek to find." Although Strong's gives more meanings and elaboration, the core meaning of the word "seek" supports God's desire to be found.
To seek something is to crave after it. One who seeks is tenacious. We seek God through prayer.
What Are We Seeking?
We go to God in prayer about many things, provision, healing, comfort, wisdom, etc. and there's nothing wrong with that. We have needs and God desires to provide for us.
"Therefore do not worry, saying, 'What shall we eat?' or 'What shall we drink?' or 'What shall we wear?' For after all these things the Gentiles seek. For your heavenly Father knows that you need all these things. But seek first the kingdom of God and His righteousness, and all these things shall be added to you" (Matthew 6:31-33).
Luke 12:32 elaborates on God's desire to provide for us, "Do not be afraid, little flock, for your Father has been pleased to give you the kingdom."
Seeking these types of things can be called seeking the "hand of God." It's seeking what he can do for us or give to us. As I said, there is nothing wrong with this, but there is a deeper relationship God desires to have with us. This is found through seeking the "face of God."
Why His Face?
The Bible verses for seeking the "face" of God are all found in the Old Testament. The Hebrew word used for face means "face, the part that turns." It comes from the root that means "to turn, to face, appear, and look." This implies being face-to-face with God, which is a place of deep intimacy.
Look at how these two scriptures are translated differently and illuminate relationship. One uses the word face, while other doesn't.
Look to the LORD and his strength; seek his face always (Psalm 105:4).
Seek the LORD and his strength; seek his presence continually! (Psalm 105:4, ESV).
My heart said, "Seek His face." Your face, O LORD, I will seek (Psalm 27:8).
My heart has heard you say, "Come and talk with me." And my heart responds, "LORD, I am coming" (Psalm 27:8, NLT).
God wants us to seek his face because he wants to be known by us. We can learn a lot about God without knowing him intimately.
Every human has a desire to be known and to be loved. God has this desire as well and he richly blesses those who seek his face.
They will receive blessing from the Lord and vindication from God their Savior. Such is the generation of those who seek him, who seek your face, God of Jacob (Psalm 24:5-6).
To seek God's face is to seek a deeper relationship with him. This is done not only through prayer but also through worship. Those who seek the face of God will not be disappointed.
Photo Credit: ©iStock/Getty Images Plus/FotoMaximum
---
Danielle Bernock is an international, award-winning author, coach, and speaker who helps people embrace their value and heal their souls through the power of the love of God. She's written Emerging With Wings, A Bird Named Payn, Love's Manifesto, Because You Matter, and hosts the Victorious Souls Podcast. A long-time follower of Christ, Danielle lives with her husband in Michigan near her adult children and grandchildren. For more information or to connect with Danielle https://www.daniellebernock.com/