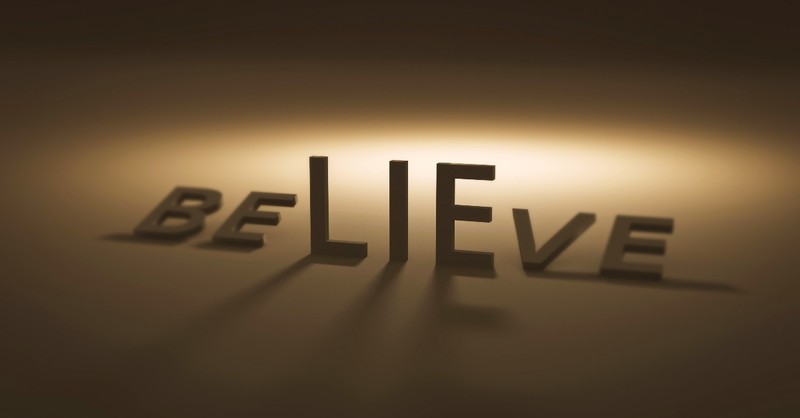 There is a song by Chris Tomlin, "Unchanging," that sings of the great, faithful, and never-changing nature of the Lord God Almighty. "Great is Your faithfulness. You never change, You never fail, oh God. True are Your promises," the song says.
Throughout Scripture, we read over and over again about God's unchanging, steady, perfect, and steadfast nature. El Shaddai, Lord God Almighty, the maker of all things who holds all power and might, now and forever, indeed does not waver.
He simply is, and while we humans live and die and move and fluctuate in our character and our ways, God exists apart from that. He is holy, perfect, and true.
That's the main point of a story in the Old Testament Book of Numbers, which tells about how even a non-Israelite prophet was able to testify to the trustworthy and unwavering nature of God.
We find the story in Numbers 22-24, where a Moabite prince, Balak, asks a Moabite prophet, Balaam, to curse the Israelites, but God shows Balaam this is not the way.
Balaam tells Balak, "God is not human, that he should lie, not a human being, that he should change his mind. Does he speak and then not act? Does he promise and not fulfill?" (Numbers 23:19 NIV).
What does it mean that "God is not human, that he should lie"?
It means that God is perfect and unchanging, the steady massive oak in the midst of the storm, One who is worthy and true and who we can always count upon.
What Is the Context of This Verse?
At this point in the Bible's narrative, the Israelites have been in the wilderness for some time. After fleeing Egypt, Moses received and gave out God's laws, but God's people persist in their doubt, disbelief, and disobedience.
Now they approach the Promised Land and are beginning to engage in skirmishes with neighboring people there. God has so far given everyone over to the Israelites, and now the Israelites are approaching Moab, near Jericho and the Jordan.
Balak, son of Moab's King Zippor, notes the approach of the Israelites and asks the prophet Balaam to curse the Israelites so the Moabites will be able to defeat them.
But God tells Balaam no. "You must not put a curse on those people, because they are blessed," God says to Balaam in Numbers 22:12.
Balak persists in summoning Balaam, and finally, Balaam makes the journey, but God warns him that he must only speak the words God gives him.
When he gets to where Balak is camped, Balaam reveals the word from God, which is that he cannot curse the Israelites. Balak is upset at this and begs the prophet again to curse the Israelites, but he refuses.
After telling the prince God is not human, that he cannot lie, Balaam adds that not only can he not curse them, but "I have received a command to bless; he has blessed, and I cannot change it" (v. 20).
And indeed, the Israelites triumph and enter the Promised Land in the end.
Why Do the Moabites Think God Might Lie?
The gods of that region were not true or mighty, which is exactly the opposite of the nature of God the Father. They were prone to changing their minds, to persuasion, whimsy and flexibility.
They lacked the integrity of God, often making slippery promises meant to deceive or they would fail to follow through on what they promised.
God, however, is different. He doesn't lie or deceive or act irresponsibly. In fact, God hates lying.
It is among the Ten Commandments, as God orders the people "shall not misuse the name of the Lord your God, for the Lord will not hold anyone guiltless who misuses his name" and that they "shall not give false testimony against your neighbor" (Exodus 20:7,16).
In Leviticus 19:11, God tells them, "Do not steal. Do not lie. Do not deceive one another."
Lying is a sin, against the very nature of God. But it is not the same in the Moabite culture. This is hard for Balak, and perhaps even Balaam, to understand.
God Is the God of Truth and Steadfastness
It is not only here, in Numbers 23, that God's unchanging nature is emphasized. The Bible is filled with references to God's steady and never-changing character.
In a world that is rife with sin and change and distraction, God knows the people need to cling to the resolute firmness of His character. He is their life raft among the turbulent waves.
Here are some verses that explain, reiterate, or praise the truthful, unchanging, steady nature of the Lord:
Jesus Christ is the same yesterday and today and forever (Hebrews 13:8).
Every good and perfect gift is from above, coming down from the Father of the heavenly lights, who does not change like shifting shadows (James 1:17).
"I the Lord do not change. So you, the descendants of Jacob, are not destroyed" (Malachi 3:6).
The grass withers and the flowers fall, but the word of our God endures forever (Isaiah 40:8).
Your word, Lord, is eternal; it stands firm in the heavens (Psalm 119:89).
If we are faithless, he remains faithful, for he cannot disown himself (2 Timothy 2:13).
There are many other verses; these are just a few.
How Can Understanding This Help Us Today?
Today, we live in a world sometimes torn apart by sin. People often stray so far outside the commands of the Lord.
We see the same sort of sin in the Israelites. God was angry at them for their sins, their lack of faith, and their disobedience. But He promised to bring them into the Promised Land, and He did. Not all received this reward, but many did, and their story is a comfort to us today when we go astray.
When God created the first people in Genesis, Adam and Eve, everything was perfect until they chose to disobey God's command and ate from the Tree of the Knowledge of Good and Evil, thus establishing sin among humans and getting them kicked out of the Garden of Eden, where they enjoyed a full connection with God.
Over and over, God's people sinned. After He flooded the earth, He promised never to do this again (Genesis 6-9), and He did not. But He did punish His people.
Even after they entered the Promised Land, we know from reading Scripture that God's people continued to stray, so much so that He exiled them to Babylon and allowed the Temple they built for Him to be destroyed.
But hope remained, and it's a hope we enjoy today. As God said through the prophet Jeremiah, "For the Lord will deliver Jacob and redeem them from the hand of those stronger than they" (Jeremiah 31:11).
We, as Christians, know that hope is found in Jesus, the Son of God, who we know God sent to provide our path to salvation (John 3:16).
If you are restless and unsteady in this world of constant change, take heart: God is firm, God is steady, and God does not lie. You can count on Him always.
For further reading:
Why Is the Humanity of Jesus Important?
Why Is Jesus' Divinity Important?
Why Are We Told to 'Obey God Rather Than Human Beings'?
Photo Credit: ©iStock/Getty Images Plus/Lemon_tm
---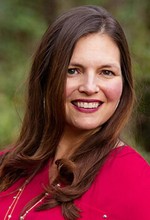 Jessica Brodie is an award-winning Christian novelist, journalist, editor, blogger, and writing coach and the recipient of the 2018 American Christian Fiction Writers Genesis Award for her novel, The Memory Garden. She is also the editor of the South Carolina United Methodist Advocate, the oldest newspaper in Methodism. Learn more about her fiction and read her faith blog at jessicabrodie.com. She has a weekly YouTube devotional, too. You can also connect with her on Facebook, Twitter, and more. She's also produced a free eBook, A God-Centered Life: 10 Faith-Based Practices When You're Feeling Anxious, Grumpy, or Stressed.