Dwelling on the truths of who God is and what that means for us can refuel us with hope and encouragement so we can endure and overcome our earthly trials. The attribute of God's power impacts how we relate to God, how we think, and how we live our lives. There are also many misunderstandings about this attribute and questions that are sometimes difficult to answer.
We must seek more understanding through the scriptures with the Holy Spirit's guidance. We will begin by reviewing a story in the early history of our faith and one of the ways God revealed his power.
God Reveals His Name as Almighty
In the book of Genesis, we read the history of Abraham. God promises Abraham that he will make him the father of many people and that all people on earth will eventually be blessed through him (Genesis 12:1-3).
Abraham's faith is then tested as he grows to be an old man and his wife, Sarah, suffers with infertility and is unable to bear him a child. How will God's promise of descendants and the subsequent blessing of the nations be fulfilled through an infertile couple?
In Genesis 17:1, we see the first occurrence in the Bible where God reveals himself by his name El Shaddai. This word is translated "God Almighty" in our English translations, though there is some uncertainty about the precise definition of this word. We sometimes use the word omnipotent or all-powerful to refer to this attribute of God and we can see an illustration in this text of what is meant by this aspect of God's nature.
Though Abraham is now 99 years old and Sarah is 90, God assures Abraham that Sarah will bear him a son. The idea is so incredible to Abraham that he laughs (Genesis 17:17). Sarah, too, when she first hears of God's plan — laughs! (Genesis 18:12).
But the Lord's response is a rhetorical question that believers have loved and cherished for thousands of years: "Is anything too hard for the Lord?" (Genesis 18:14). Demonstrating that he can do what seems humanly impossible, God allows Sarah to conceive and give birth to a son. Their son, Isaac, is later featured prominently in an ancient illustration of the Christian gospel in the Hebrew scriptures (Genesis 22:1-18).
God's plan for Abraham and Sarah was much greater than simply fulfilling their personal desires for a family. He wanted to use them for the blessing of the nations and, ultimately, the glory of God. God used their descendants, the Jewish people, to reveal himself and to eventually reveal his plan of salvation for the whole world.
What God's Power Means for Us
For those who know and follow the Lord, God's omnipotence should fill us with hope, encouragement, and confidence. However, sometimes we misunderstand this attribute of God because God's ways of using his limitless power are often very different from the ways we see power being used in our world. There are several principles we should consider as we rely on the power available to us.
1. God's power provides all we really need. His divine power has given us everything we need for a godly life through our knowledge of him who called us by his own glory and goodness (2 Peter 1:3).
The "incomparably great power" of God, the power that raised Jesus from the dead, is already working within those who believe (Ephesians 1:19-21, 3:20). This truth should fill us with courage and bold confidence to face whatever we are struggling with.
However, our concept of a need is often quite different from God's because his thoughts and ways are higher than ours (Isaiah 55:9). For example, we are to be content with what we have (Hebrews 13:5). So, sometimes we struggle to understand why he is not answering a certain prayer as we think he should or as we expected he would according to our understanding of Scripture.
There are two truths we must remember to keep together: One, nothing is impossible for those who believe, and two, the request must align with God's will (Mark 11:22-25; 1 John 5:14-15). Sometimes uncertainty about how to pray can help us grow in our knowledge of him and motivate us to study his Word.
We must examine our motives (James 4:3) and rely on the Holy Spirit's help because "we do not know what we ought to pray for" (Romans 8:26). If we still struggle to understand, we should trust that he is working all things together "for the good of those who love him" (Romans 8:28).
2. God's use of power depends on his will. I know that you can do all things; no purpose of yours can be thwarted (Job 42:2).
Certain scriptures are sometimes misused to teach that if we just have enough faith in the outcome, we can always utilize God's power to get what we want. But these passages need to be read in context with all of scripture's teaching about prayer and God's will, including the passages cited above. We need to place our confidence in God and his ability while recognizing our limitations in seeing the world from his perspective.
We see many examples in Scripture where God worked a miracle in response to faith in his ability, even when there was a humble uncertainty in the outcome. For example, a leper approached Jesus with this petition: "Lord, if you are willing, you can make me clean." Jesus responded: "'I am willing…be clean!' And immediately the leprosy left him" (Luke 5:12-13). This leper's faith in Jesus' ability was sufficient for the miracle.
We also see this example in the prayers of Jesus on his way to the cross. Knowing full well that God had the power to deliver him, Jesus prayed, "Abba, Father, all things are possible for you. Remove this cup from me." In the same breath, he also submitted completely to the will of the Father: "Yet not what I will, but what you will" (Mark 14:36, ESV). Jesus also taught us to pray "your will be done" (Matthew 6:10).
3. God often uses his power to produce internal transformation. Though outwardly we are wasting away, yet inwardly we are being renewed day by day (2 Corinthians 4:16).
God's power often results in the opposite of what we expect. Contrary to what we might think is a good use of power, God often uses his power to bring about circumstances that will produce more humility and patience and other godly virtues in our lives (2 Corinthians 12:7; James 1:2-4).
By the power of the Holy Spirit, we are gradually being transformed more and more into the image of Christ (2 Corinthians 3:18). In this process, we are encouraged to humble ourselves "under God's mighty hand" in order that he may lift us up at the proper time (1 Peter 5:6).
4. God's power is often displayed through our weakness. But we have this treasure in jars of clay to show that this all-surpassing power is from God and not from us (2 Corinthians 4:7).
When Jesus was on earth, he showed his power over all things — the natural world, the demonic realm, and physical ailments (Mark 4:35-5:43). However, the purpose of his coming was to eventually make his way to the cross, where he displayed in a most eloquent way his power through weakness (1 Corinthians 1:18; Romans 1:16).
Paul said he boasted about his weaknesses so that Christ's power would rest on him (2 Corinthians 12:9). This is how Paul described God's power being displayed through him and the other apostles:
We are hard pressed on every side…perplexed…persecuted…struck down…. We always carry around in our body the death of Jesus, so that the life of Jesus may also be revealed in our body (2 Corinthians 4:8-10).
We often equate someone's earthly blessings with proof of God's power. However, the scriptures teach that Christ's power is often displayed through his suffering. Can you relate to Paul's life experiences? If so, take heart. Rejoice that you belong to the Lord and have been counted worthy to suffer for his name (Acts 5:41). Rejoice that his life is being revealed through you, that you are a blessing to others, and you are bringing glory to God.
A Closing Prayer
Almighty God, thank you that you are able to do far more abundantly than all I can ask or imagine. Help me to be content with what I have and teach me how to pray as I ought. I humble myself under your mighty hand. You are the potter; I am the clay. Change my desires to conform to yours that Christ may be seen in me. In Jesus' Mighty Name, Amen.
Photo Credit: ©Unsplash/Aaron Burden
---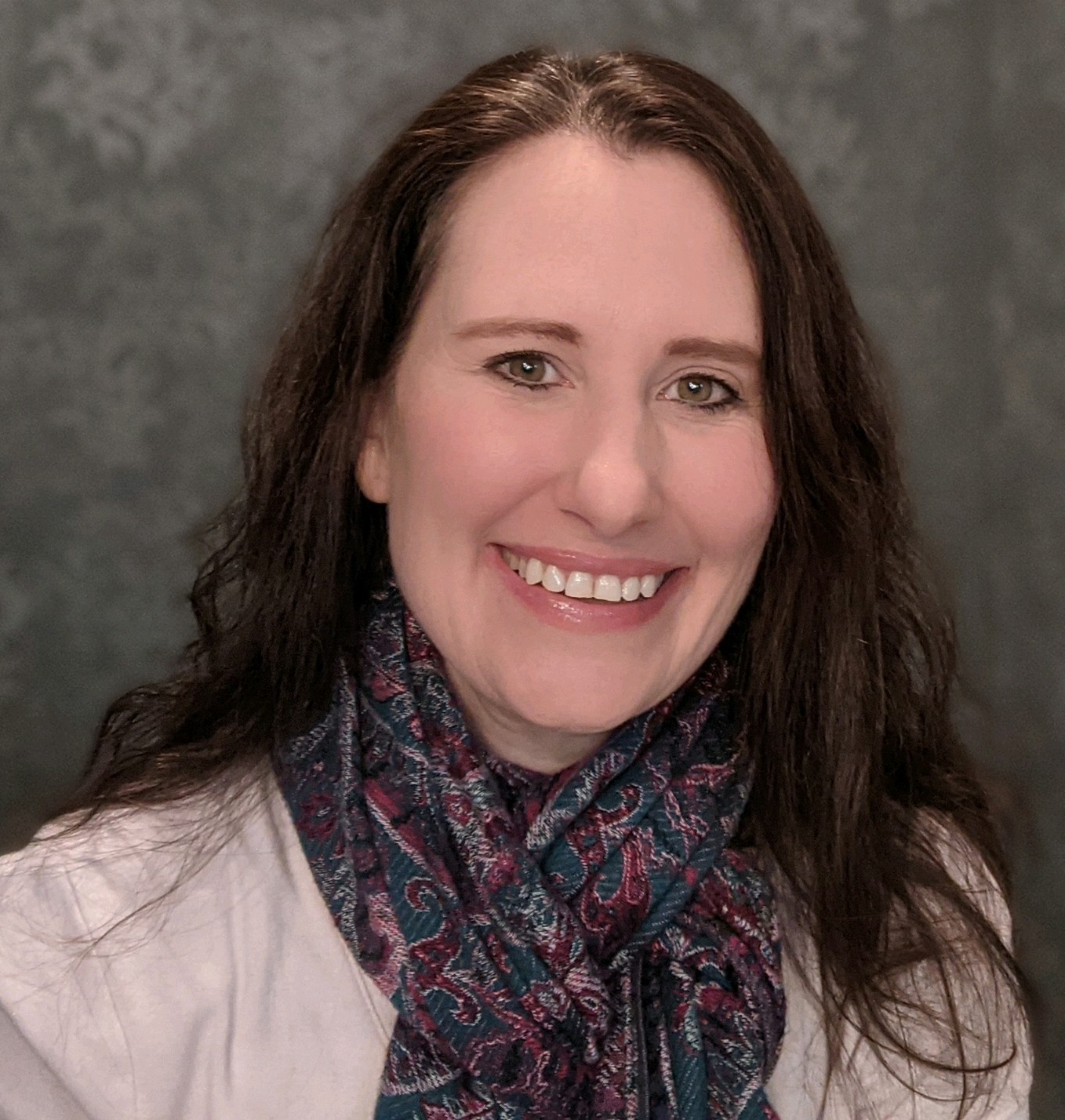 Jessica Miller is the pastor's wife and outreach director at Bean Blossom Community Church in Indiana, where she loves serving the Lord together with her husband, Jeff. Prior to marriage, her perspective on life was radically altered while living as a single woman in the Middle East. She is passionate about growing in her relationship with the Lord and pointing others to the truth. Her degrees are in biblical studies and counseling and she carries a special passion for cross-cultural ministries. She enjoys learning, traveling, and creating. She tweets and blogs from time to time.
Related podcast:
The views and opinions expressed in this podcast are those of the speakers and do not necessarily reflect the views or positions of Salem Web Network and Salem Media Group.
Related video:
Jesus's presence is everywhere, but waiting is still part of prayer. Read more here.
Stock Footage & Music Courtesy of Soundstripe.com Thumbnail by Getty Images