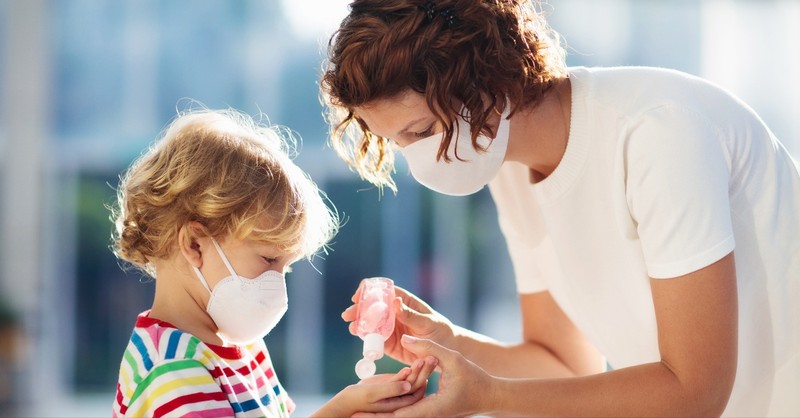 In Matthew 24, Jesus tells us about the signs of the end of days. There will be famines, wars, diseases, etc. I'm sure you have read this chapter and wondered is it truly the end of days?
None of us know when Jesus will return for His church, but we do know that Jesus already overcame the world (John 16:33). He took our sins to the cross, bore it, and died as a sinner when He was never one to begin with.
You may also be asking yourself, your family, friends, or even God why this is happening. Fear, worry, panic, depression, and much more are plaguing your mind. I know that this has been a battle in my mind during this trying time.
But one factor, or truth, in all of this is that we have God. We have His peace that He gave us, and we can focus our thoughts on His peace alone. So, let's keep renewing our minds in His Word and press pause on the busyness of our thoughts to focus on God. "You keep him in perfect peace whose mind is stayed on you, because he trusts in you" (Isaiah 26:3).
Fearing the Invisible
The coronavirus is truly invisible. We fear what we cannot see. Doesn't this remind us of one Bible verse in particular that God has given us? 2 Corinthians 5:7 states, "For we walk by faith, not by sight." Barnes' Notes gives us a great insight into this verse about faith and how most of the world has faith in money, luxury, technology, etc. The actual threat to us is our reliance on these things. We all probably would not do well without the things that the world offers us now.
So, the coronavirus is not visible, but neither is Jesus. As believers in Christ, we know that Jesus lives in us. So, why are we treating this virus as if it's bigger than God?
Honestly, fear seems to be more of the culprit in this case. I know COVID- 19 is not a joke and has claimed many lives. But in the end, you either let fear be your god or you let God be the only God in your life.
So, what is driving your thoughts and decisions on a daily basis? You let fear be the leader in your life rather than have God lead you (Proverbs 3:6). Fear doesn't plan your life, God does.
Fear didn't create you, God created you. In Genesis, it states that man was created in His image (Genesis 1:26-28). Is fear a part of God? No. Even though God tells us to fear Him, it is a reverent fear of Him.
The fear of God is understanding and wisdom (Psalm 111:10; Proverbs 1:7). God knows whether we are to be in heaven with Him or in hell, depending on if we choose salvation through Him or not (Matthew 10:28). That is the truth, and I am not going to say it lightly. We should recognize that maybe God is calling His church back to Him. He sees what we worship and give attention to. Can we definitively say it is Him?
So also, do not let the enemy put his fear in you. Understand the difference between Godly fear and worldly fear. God loves you more than anything on this earth. He created you because He loves you. He wants to spend time with you as you would spend time with your loved ones. Trust God, lean on Him, and let not the fear of this world overwhelm you.
Jesus Our Cornerstone
"So now you Gentiles are no longer strangers and foreigners. You are citizens along with all of God's holy people. You are members of God's family. Together, we are his house, built on the foundation of the apostles and the prophets. And the cornerstone is Christ Jesus himself. We are carefully joined together in him, becoming a holy temple for the Lord. Through him you Gentiles are also being made part of this dwelling where God lives by his Spirit" (Ephesians 2:19-22).
In Ephesians 2, the Gentiles were basically exiled because of the laws and regulations during the time before Christ. But when Jesus died for us, and I mean every single person in this world and throughout time, He became our cornerstone.
Jesus became our firm foundation to build upon (Matthew 7:24-27). He will never be shaken or moved because He shook this world by breaking the weight of the world and its sin on His shoulders.
Jesus is our hope, our salvation, our firm foundation, and our cornerstone. He is the reason we are alive today. I hope that all of you who read this truly understand that no matter what happens in this world, Jesus will never fail us. Even at the end of our lives, we have nothing to fear because Jesus overcame death.
I encourage you all to read Isaiah 52, paying close attention verses 13-15. I pray that reading these passages in the Bible will impact you for what Christ did for us in a way that overrides COVID-19 that faces us today.
©iStock/Getty Images Plus/FamVeld
---
Rebecca Mashburn (Gordon) has a wonderful husband named Joseph. She has a blog, Trust. Lean, Seek and is working on becoming what God is calling her to. She has a bachelor's in psychology and hopes to one day pursue a degree in biblical counseling. Rebecca loves to be in nature, especially in springtime, and she loves to travel. She has a loving family and hopes one day to have children of her own.