I once saw a cartoon that attempted to illustrate the Christian view of suffering. The cartoon depicted a man asking God for protection. A rock then strikes the man in the head. Indignant, he screams towards the heavens asking for a rationale as to why such suffering has befallen him.
The cartoon then zooms out to show Jesus towering over the person, blocking him from a vast onslaught. Jesus turns to the man and says, "Sorry, did I miss one?" The message seems clear: Jesus protects us from the sufferings of life.
There are multiple problems with this cartoon. Not only does it suggest that there is a limit to Jesus' power, but it also implies that Jesus shields us from all that is harmful or painful. The cartoon assumes that faith protects us from the ills of life.
Yet this is not what the scripture teaches. Jesus himself says, "In this world you will have trouble" (John 16:33). The lives of all the disciples are a case in point. Faith never amounts to a "get-out-of-suffering-free" card.
So, what does the Bible teach about suffering? What are the divine promises to which we cling if we find ourselves going through a time of trial or turmoil? Below are three important truths to remember.
1. Suffering Does Not Deny God's Love
It can be easy to see the presence of suffering as a sign of God's absence. People who reject the faith will often point to suffering as the "reason" why faith is untenable. "If God is so good," they decry, "then why this suffering?" People of faith can also fall into this trap.
This was the false theology of Job's friends. They believed that Job's suffering meant that he had stepped outside of God's loving presence. The rationale appeared straightforward and sound: Job suffered because God was angry at him.
Sadly, many people believe that the sufferings of life are divine punishments. We even have slogans that teach this very thought. "What goes around comes around!" we cry.
Or we justify the suffering of life as an instance of our "just desserts." Such sayings are rooted in the assumption that everything bad or tragic in a person's life is an instance of God's punishment.
This belief is a distortion of our faith; it is antithetical to the gospel. Furthermore, it completely misrepresents what God revealed in Jesus Christ.
Jesus addresses this misconception when He says, "Do you think that these Galileans were worse sinners because they suffered this way? I tell you No!" (Luke 13:2-3). Jesus flatly rejects the narrative that equates suffering with divine rejection.
The uncomfortable truth is that we live in a world that, itself, longs for redemption. This means that, at times, life zigs when we want it to zag. Suffering occasional befalls us without rationale or warning.
While we may struggle with why God would allow such suffering to occur, the suffering itself does not mean that God does not love us.
God's love is eternal. Furthermore, Scripture teaches that nothing in heaven or earth can separate us from the love revealed in Christ Jesus (Romans 6:39).
So, if you are going through a time of suffering, know that God's love for you remains. God's love for you is a fact of your life. It cannot be denied.
2. Suffering Does Not Deny God's Victory
The road of suffering can feel long and unending. Still, the promise of our faith is that, in the end, God will win. Evil will be overcome.
The Book of Revelation records John's vision of the end of all things. In this vision, he espies the tree of life, described as "yielding its fruit every month, and the leaves of the tree are for the healing of the nations" (Revelation 22:2).
God's desire for all creation is its wholeness and healing. Salvation will be fully realized when God destroys every instance of evil and every moment of suffering.
Of course, no one can say when this may happen. Sadly, this ultimate victory may not happen in our lifetime. Again, this is part of living in a fallen and imperfect world. Yet this does not deny God's vision for the redemption of the world.
So, what do we do if we find ourselves suffering? We cry. We weep. We yell our righteous frustrations, and we pray for the day when God will fully establish God's rule upon the earth.
The fact is, trying to rationalize suffering so that it makes logical sense is not helpful to us. God does not invite us to rationalize suffering but to cry about it.
Scripture includes the Books of Job, Psalms, and Lamentations for this reason. These books give us licenses to express our confusion and our hurts. Furthermore, these books give us the appropriate words to express our questions and lamentations.
We are invited to scream alongside the Psalmist with the words, "Oh God do not keep silent! Be not quiet O God, be not still!" (Psalm 83:1). Such articulations are not contrary to our faith in God's love or victory.
As Christians, we believe that we will all appear before the judgment seat of Christ (2 Corinthians 5:10). Ultimately, this fact gives us hope. It is precisely because we believe that Jesus will vanquish all evil that we are able to bring our bold cries to the Lord.
3. Suffering Does Not Deny God's Presence
While we can never fully know why bad things happen to good people, we can know definitively that the presence of our Lord resides with us. Jesus himself has promised to be with us to the very end of the age (Matthew 28:20).
Not only does Jesus remain with us, but he also sympathizes with our weaknesses. Jesus understands the ups and downs of life. He is familiar with how the ugliness of life can crash into us.
It may sound simplistic or trite, but the truth of the gospel is simple: when we go through times of suffering, we are not alone. Like Jesus weeping alongside Mary and Martha (John 11:35), Jesus stands with us, lending his tears to our own.
Because of this, we can "approach the throne of grace with confidence, in the full assurance that you will receive help in your time of need" (Hebrews 4:16). This is a promise made by the one who has shown himself to be trustworthy and faithful.
Where is Jesus in the suffering of the world? Jesus is with us. The cross bears witness that Jesus takes upon himself the very hurts that we bear.
Jesus even enters the tomb, the place of death, in order to transform it into a place of life. In Christ's passion, we see that there is no suffering that Jesus does not willingly enter.
True, this may not stop the sufferings of our lives from occurring; there still may be times wherein we walk through disease or heartache. But amidst all these times, we can be assured that we are surrounded by the Lord.
This truth brings us comfort and healing. When suffering lands too close to home, we can invite Jesus into our hurts and scars.
Jesus is big enough to bear our hurts, to listen to our cries, and to respond to our screams. And, amidst it all we go through, Jesus offers us his steadfast love. No matter the suffering we may undergo, his love is enough.
For further reading:
What Does the Bible Say about Suffering?
Why Does the Christian Life Lead to Suffering?
Photo Credit: ©iStock/Getty Images Plus/fizkes
---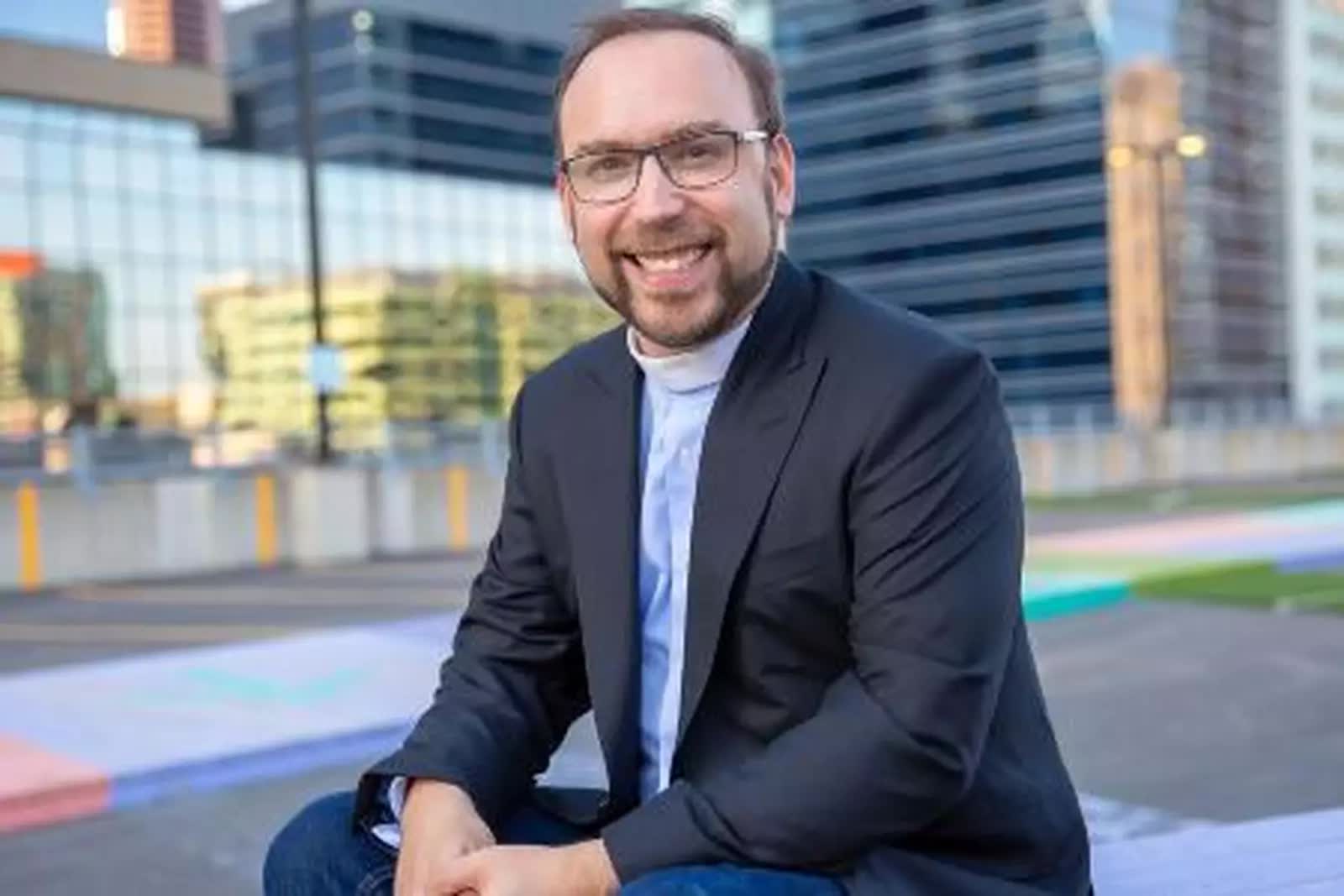 The Reverend Dr. Kyle Norman is the Rector of St. Paul's Cathedral, located in Kamloops BC, Canada. He holds a doctorate in Spiritual formation and is a sought-after writer, speaker, and retreat leader. His writing can be found at Christianity.com, crosswalk.com, ibelieve.com, Renovare Canada, and many others. He also maintains his own blog revkylenorman.ca. He has 20 years of pastoral experience, and his ministry focuses on helping people overcome times of spiritual discouragement.