When anxiety was great within me, your consolation brought me joy (Psalm 94:19).
Recently, I was listening to a teaching from Voddie Baucham about the sovereignty of God and dealing with fear and anxiety in our world. He talked about Exodus 2 where the Israelites were calling out to God while in Egypt.
They groaned due to their slavery, and they called out for His help. Exodus 2:24,25 says, "God heard their groaning, and he remembered his covenant with Abraham, with Isaac and with Jacob. So, God looked on the Israelites and was concerned about them."
He talked about the aspect from this text of God hearing the groaning, remembering His covenant, seeing His people, and knowing and how we can glean from this today when facing tumultuous times in the world and in our personal lives.
"Therefore I tell you, do not be anxious about your life, what you will eat or what you will drink, nor about your body, what you will put on. Is not life more than food, and the body more than clothing? And which of you by being anxious can add a single hour to his span of life?" (Matthew 6:25,27, ESV).
Lessons Learned in Fear and Anxiety
Voddie touched on the things many of us probably think about when dealing with fear and anxiety in life. For instance, there can be a tendency to think that God does not hear us in our darkest moments when the cries for help seem to echo back to us and there is no relief or change.
We can all most certainly have struggled with this very thought. But God hears His people when they cry out to Him. Psalm 34:17 says, "The righteous cry out, and the LORD hears them; he delivers them from all their troubles."
We can be encouraged that God does hear us, regardless of what we are enduring or how we feel. Psalm 55:17 says, "Evening and morning and at noon I utter my complaint and moan, and he hears my voice" (ESV).
Proverbs 15:29 tells us, "The LORD is far from the wicked, but he hears the prayer of the righteous" (ESV). We can be assured as believers in Christ that God hears us.
One thing that has been humbling to understand is that the outcome of my prayer does not determine God's attributes of goodness, grace, and mercy. He never ceases to be holy, righteous, merciful, gracious, kind, long-suffering, and good.
It is tempting to think that if we get what we have asked for in prayer then we can say the Lord is good. But He is always good. Romans 8:28 tells us that in all things God works for the good of those who love and are called according to His purpose.
What we deem "bad" is being worked for our good. It is being used to conform us to His image. It is being used to draw us closer to Him and to seek Him. Though we do not understand all of God's ways, we can trust that He knows what is best for us.
Voddie mentioned how we can also believe that when something bad happens, we have done something to make God angry. This comes down to viewing God's goodness based upon our own actions and that if we do specific things, then we will remain in God's good graces.
However, we understand from reading Scripture that God's goodness, grace, and mercy is not based upon our actions but upon His very nature. He also does not promise we will not suffer in life, but He does promise us eternal life through faith in Jesus Christ.
The good news he mentions in this sermon is that we do not deserve deliverance. We are delivered because of God's covenant with us through Jesus Christ. Christ suffered on our behalf.
This is our ultimate focus, the Gospel of Jesus Christ. We understand that He is our Deliverer. We have been delivered from the wrath of God, and we have great hope in eternity with Him. (Romans 5:9-11)
We Are Given Peace During Storms
The message was personally helpful, and I think it will be to you as well. In a world filled with uncertainty, hostility, and trials, it is possible for us as believers in Christ to be at peace amidst the storms of life.
Jesus told His disciples, "Peace I leave with you; my peace I give you. I do not give to you as the world gives. Do not let your hearts be troubled and do not be afraid" (John 14:27).
We are encouraged and instructed in the Word of God to not be anxious and to rest in the peace of God. Sometimes, that seems easier said than done in our human understanding, doesn't it?
So, what happens when we struggle to obey the instructions of His Word in difficult and trying times? We have all been there at one time or another. It seems the world does not run out of reasons for us to be anxious or to yield to the temptation to entertain fear.
From daily cares to life-altering moments, it can become very easy to cling to the issues at hand rather than clinging to our beloved Savior. This is why it is vital for us as Christians to abide in Scripture because this is where we are assured of the hope we have in Christ.
This is where we are reminded that all we face now is temporal. Paul reminded the Corinthian church of looking to the eternal rather than the temporal by saying,
For our light and momentary troubles are achieving for us an eternal glory that far outweighs them all. So we fix our eyes not on what is seen, but on what is unseen, since what is seen is temporary, but what is unseen is eternal (2 Corinthians 4:17,18).
The Word of God encourages us and corrects us in every season of life, including those most difficult moments we wish were not so.
If you have been struggling with fear and anxiety, whether it is due to current world events or in your personal life, I encourage you to turn to the Word of God.
Be encouraged by it and the truth it holds. God is faithful. He is kind. He is good. No matter what you are facing or what is going on in the world. And He is sovereign.
A Closing Prayer
Heavenly Father, Sovereign God, I praise You and I thank You for Your steadfast love, Your mercies that are new every day, and Your kindness towards me. I thank You that I can come before Your throne of grace with my petitions and prayers.
I ask that You would calm my anxious thoughts and that I would think on You and that Your Word would renew my mind. Remind me of Your sovereignty daily in casting my cares upon You because You care for me. As Your child, I am thankful You hear my prayers.
Be glorified through this situation, and help me to be sanctified during this time, knowing that You have delivered me in the greatest way by faith in Your Beloved Son to save me and to cleanse me from all unrighteousness. I ask these things in Jesus' Name. Amen.
For further reading:
What Does the Bible Say about Anxiety?
How to Deal with Anxiety as a Christian
Who Is Our Antidote for Fear and Loneliness?
How Is God Not the Author of Fear?
Photo Credit: ©iStock/Getty Images Plus/lightspeedshutter
---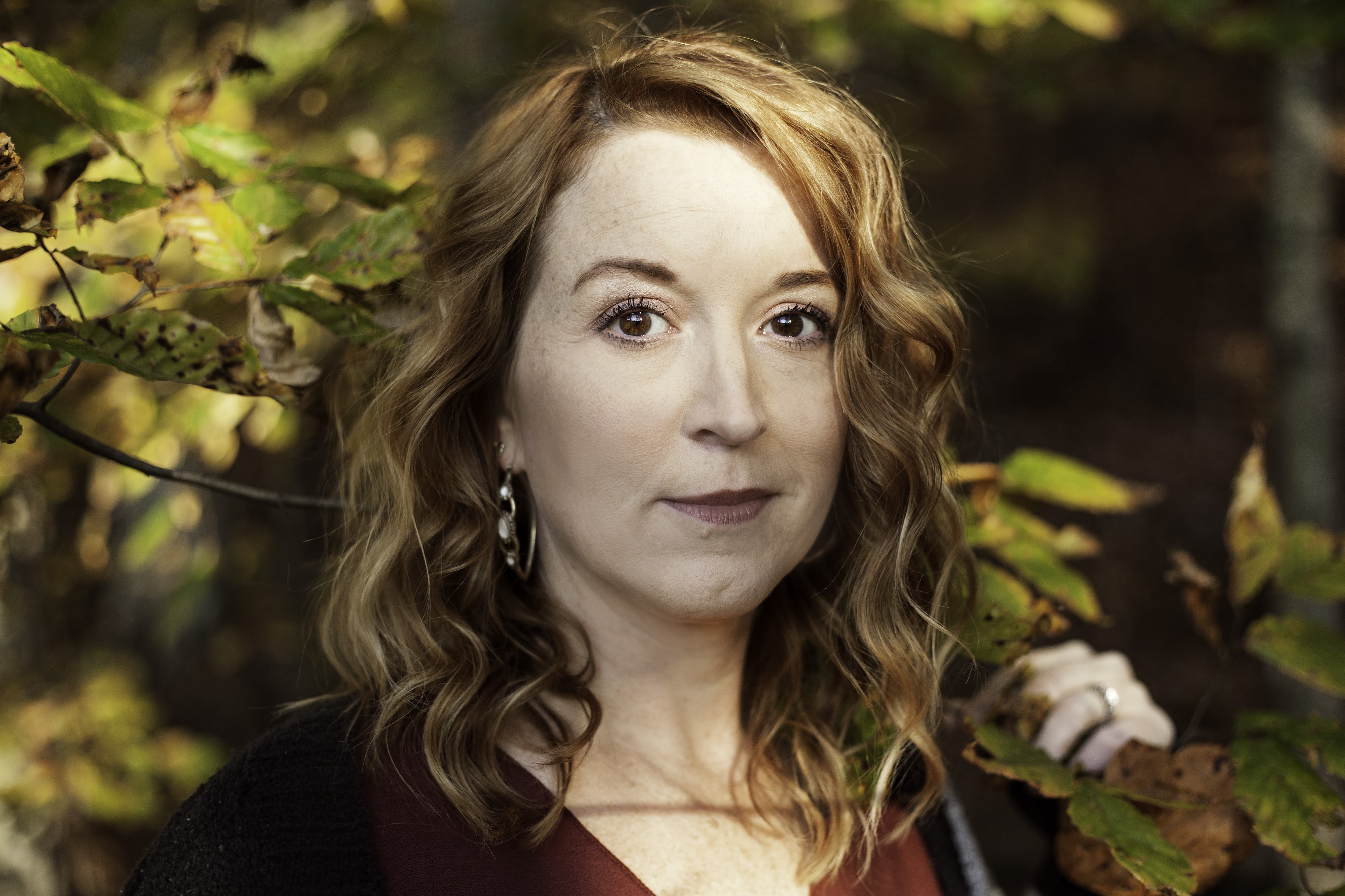 Dawn Hill is a Christian blogger known as The Lovesick Scribe and the host of The Lovesick Scribe Podcast. She is passionate about sharing the truth and pointing others back to Jesus Christ through the written Word as the standard of authority for Christian living and instruction while being led by the Holy Spirit into maturity. She is the author of NonProphet Woke: The Reformation of a Modern-Day Disciple. She is a wife to Nicholas and a mother to Anabel and Ephraim. You can follow her on Facebook and Instagram.
LISTEN: Who Is God?
The views and opinions expressed in this podcast are those of the speakers and do not necessarily reflect the views or positions of Salem Web Network and Salem Media Group.
WATCH: If Jesus Loves Me, Why Does He Allow Bad Things to Happen?
Jesus' presence is everywhere, but waiting is still part of prayer. Read more here.
Stock Footage & Music Courtesy of Soundstripe.com Thumbnail by Getty Images