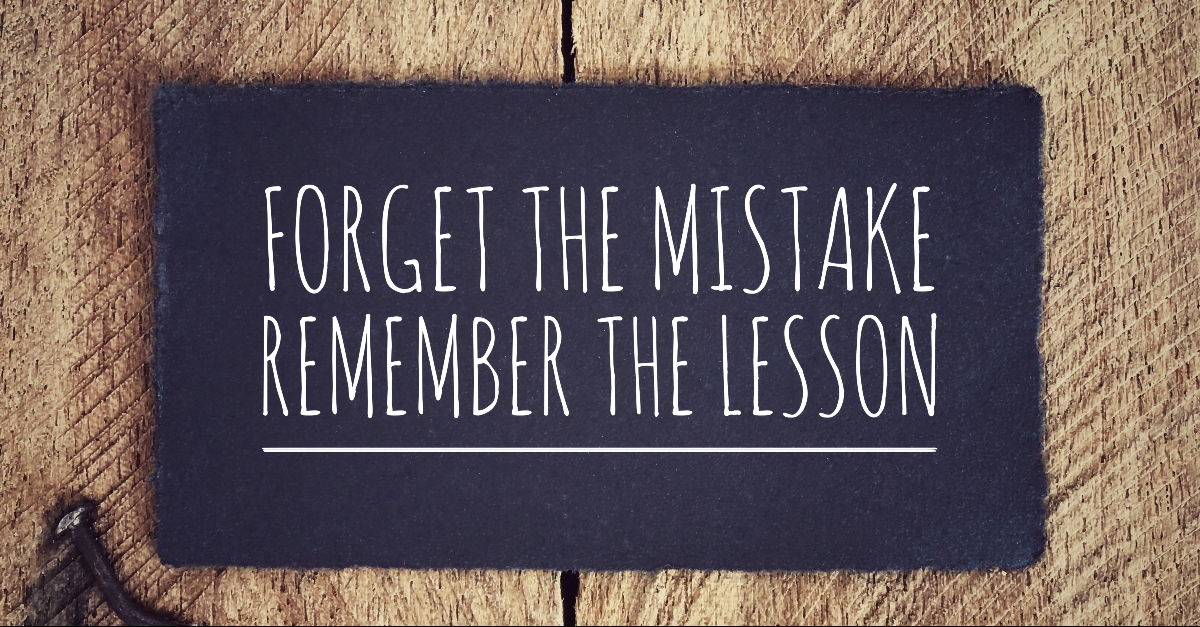 The first few years of my Christian walk were marked with deep feelings of not being enough, failures, and feeling like I was the sum of all my mistakes.
After all, what good Christian girl has an arrest record? Or debt from careless shopping sprees? Or has visible scars from a suicide attempt? Or was a teenage mom? Or was a recovering addict?
See my point yet?
To counter my past, I attempted to be perfect at everything. Being a mom, a wife, an employee. I even ensured I had all the questions answered for my Bible study, and that my daughter never had a stain on her clothes.
And can you guess what happened? I failed and failed and failed again. It wasn't until after another blunder, a wise mentor from my small group pulled me aside to tell me something so profound, it changed the course of my walk forever.
"Heather, perfection in this life does not exist. Only God is perfect. If you were perfect, Jesus wouldn't exist in the first place."
We all make mistakes. Some more costly than others. We all do things we shouldn't. We all say things we shouldn't say. But no matter where we are in our Christian walk when we make these mistakes, we can turn to the Bible for answers to remedy the situation. In fact, God can take our mistakes, our pain, and use it for his good. Lysa TerKeurst, the author of It's Not Supposed to Be This Way, wrote:
These seasons of suffering are not for nothing. They will grow you. They will shape you. They will soften you. They will allow you to experience God's comfort and compassion. But you will find life-giving purpose and meaning when you allow God to take your painful experiences and comfort others. You will be able to share a unique hope because you know exactly what it feels like to be them.
In other words, God wants us to learn from our mistakes. He knows that we cannot stop making them, but he wants us to learn from them, and then use those lessons for the Kingdom.
What Is a Mistake Anyway?
According to the dictionary, a mistake is "an action or judgment that is misguided or wrong." And who ultimately draws the line between right and wrong? God does. He set these parameters in place. Before the creation of the world, he instilled the image of God inside each of us.
This is where you realize right from wrong despite never having been taught that some things are wrong. This is why 1 John 1:9 is so precious. When we do mess up and we truly turn from our actions, we are reminded: If we confess our sins, he is faithful and just and will forgive us our sins and purify us from all unrighteousness.
So How Does God Want Us to Learn from Our Mistakes?
Mistakes do not define you — they refine you. At least this is what God does with our mistakes, messes, and mishaps. If we allow him to clean up the mess, he will use every bit of it for our good. If we let Him, God will use the results of our mistakes as the foundation upon which He can build a new life.
For example:
My scars of self-harm: These were turned into a testimony of how God saves.
Being a teenage mom: I ministered to other teenage moms and launched a Teen MOPS group.
My arrest record: A testimony of just how far God can create a masterpiece out of ugly, broken pieces.
And these are just my mistakes. Let's look at some of the greatest men and women in the Bible?
Jacob was a cheater; David had an affair.
Noah got drunk; Peter had a temper.
Paul was a murderer; Moses had a temper.
Sarah was impatient; Jonah ran from God.
Gideon was insecure.
Just like the stories of these men and women, God works the same way with every soul that turns to him. He takes our mistakes and cultivates good out of them. Paul said it well in Romans 8:28, "We know that all things work together for the good of those who love God: those who are called according to His purpose."
He works through our mistakes knowing there is strength in pain that can be gained no other way. Do you know what else is gained through our messes? Wisdom, hope, and truth that redeems. Here's the thing, God is not committed to our happiness and comfort; he is committed to our good. Just as a parent lets a child learn the pain from not tying their shoes, homework, or chores — God is doing the same with us.
Three Ways God Uses Mistakes for Our Good
1. God uses mistakes to correct us. Mistakes are the training grounds that create powerful change and yield life's biggest lessons. It also points out areas in our lives that need to change. It sets us on the right path to run hard after God. Proverbs 20:30 reminds us, "Sometimes it takes a painful experience to make us change our ways."
2. God uses mistakes to refine us. When we respond with a right heart filled with reverence, love, and awe of God, mistakes and problems become character builders. Refinement removes in the unwanted impurities in our lives. 1 Peter 1:6-7 says,
In this you rejoice, though now for a little while, if necessary, you have been grieved by various trials, so that the tested genuineness of your faith — more precious than gold that perishes though it is tested by fire — may be found to result in praise and glory and honor at the revelation of Jesus Christ.
3. God uses mistakes to protect us. A problem can either be the catalyst for growth or stunt us. It's up to us and how we respond. But here's the truth that may be hard to swallow, God may have purposely intervened. I learned this lesson when I chose not to walk away from a job I loved. God ensured I would have to turn in my keys to that office and it was a brutal, humble, refining experience.
Looking back, it was a blessing in disguise because it prevented me from more serious consequences of that career. Genesis 50:20 says it best, "You planned evil against me, but God used those same plans for my good…"
What Does This Mean?
Have you made a mistake that is so big you wonder if you will ever dig your way out? Have you said to God, "I want to live for your purpose. I don't always get it right, but God I need your leadership. I need your sovereignty and forgiveness"? If that's the case, God is whispering to you right now, "I take this mess and use it for your good. Come to me. Turn to me. Trust in me."
Photo Credit: ©iStock/Getty Images Plus/Coompia77
---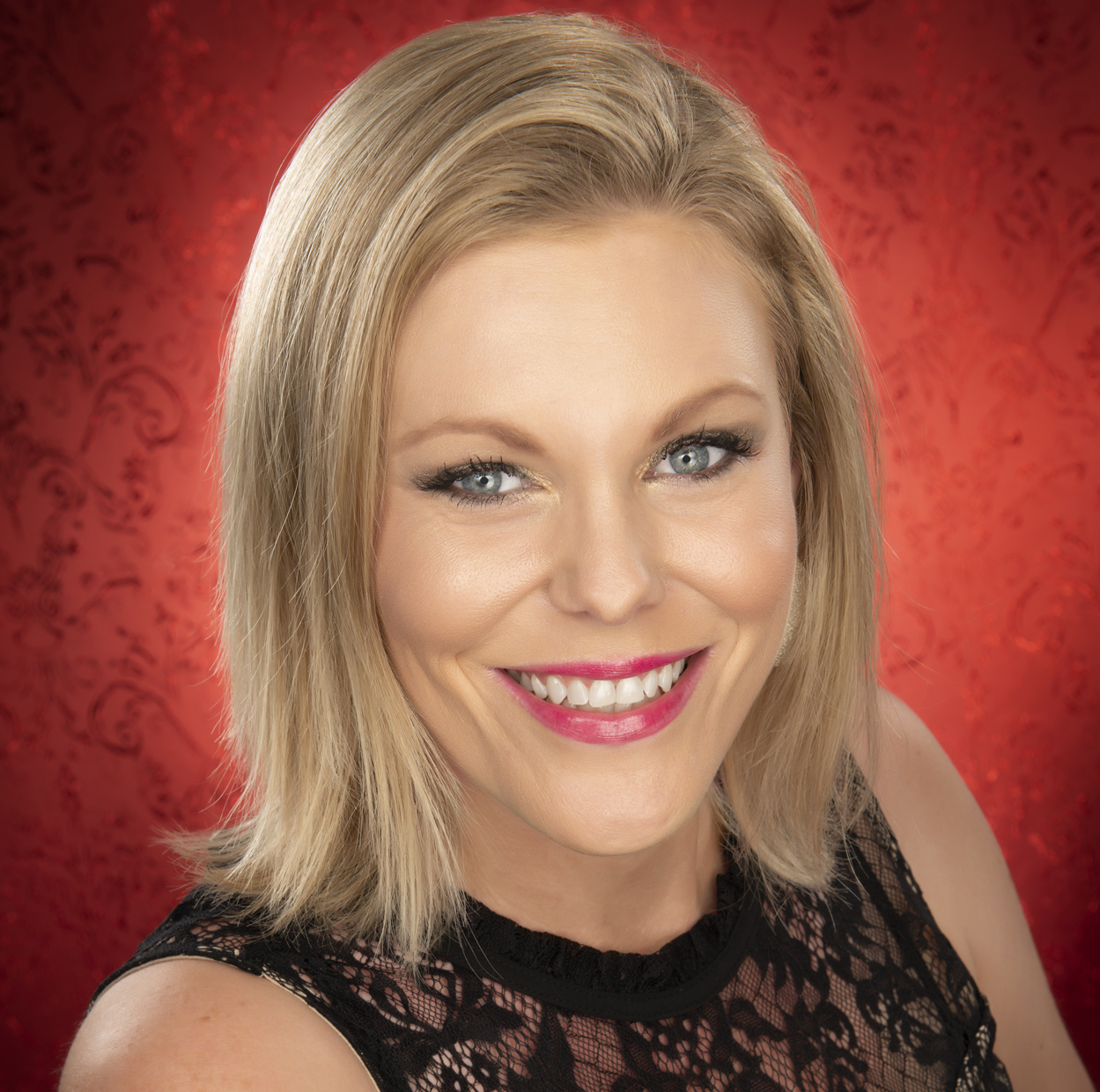 Heather Riggleman is an author, national speaker, former award-winning journalist and podcast co-host of the Moms Together Podcast. She calls Nebraska home with her three kids and a husband of 21 years. She believes Jazzercise, Jesus, and tacos can fix anything and not necessarily in that order! She is author of I Call Him By Name Bible Study, the Bold Truths Prayer Journal, Mama Needs a Time Out, and Let's Talk About Prayer and a contributor to several books. Her work has been featured on Proverbs 31 Ministries, MOPS, Today's Christian Woman, and Focus On the Family. You can find her at www.heatherriggleman.com or on Facebook.