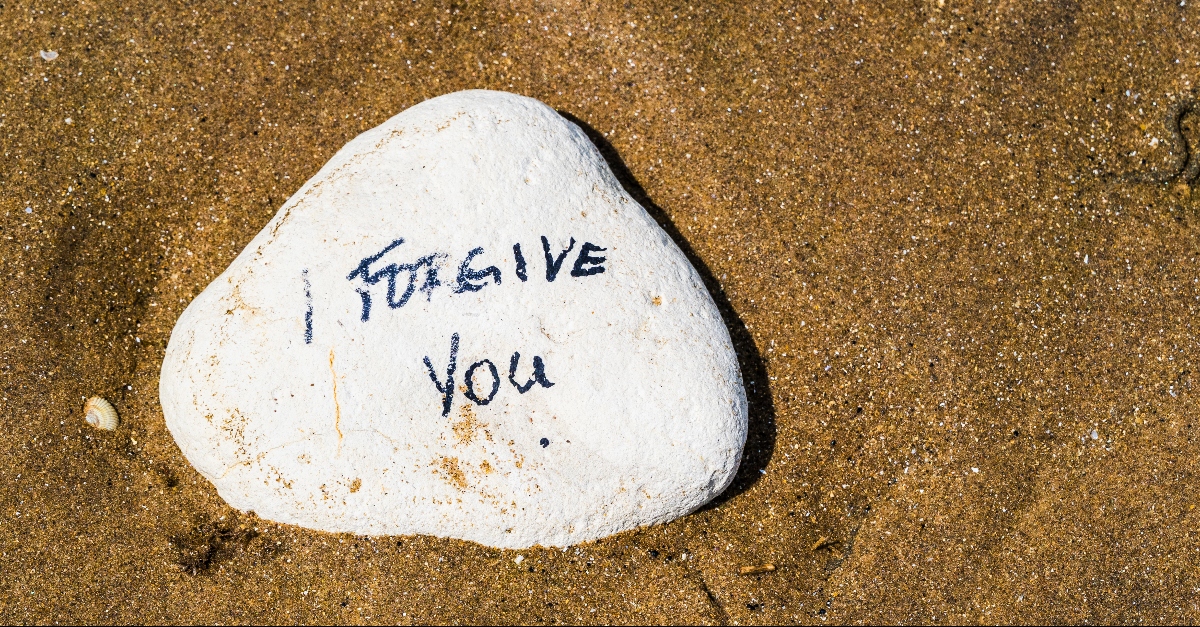 We have all fallen short, (Romans 3:23), ever since Adam and Eve first sinned. I know I am not the only one who has thought about how God felt when that happened. I am sure it was hurtful as one would experience when someone close to them goes against them. But we all certainly can never understand how God felt or understand His thoughts. His thoughts are higher than ours, and His ways are as high as the heavens (Isaiah 55:8-9).
We may all have been enticed to believe that the sin we acted on was not as bad because we will be forgiven for it anyway. But the truth, as the Bible states, is in Hebrews 10:26-27, "For if we sin willfully after we have received the knowledge of the truth, there no longer remains a sacrifice for sins, but a certain fearful expectation of judgment, and fiery indignation which will devour the adversaries."
The Bible is full of wisdom, knowledge, and truth that we should abide by. Even if we struggle with certain sins, we can be assured that if we ask for forgiveness, it will be given. But our fight is to turn away from our fleshly desires and pursue God and His righteousness.
God's Forgiveness
If we have been told to forgive others, then why would God not forgive us? Our minds and the enemy tend to have us believe that God "hates us." In fact, God loves us so much that He literally sent His Son Jesus down to this world to die for us. He did this so we could live and be reconciled with Him (John 3-16).
In Isaiah 43:25, God states that "I — yes, I alone — will blot out your sins for my own sake and will never think of them again." So, as you confess your sins to God, He forgives and does not remember them anymore. But also, be alert, the enemy will try to get you to remember those sins even if the truth is that God truly does not.
Who is a God like You, removing iniquity and passing over rebellion for the remnant of His inheritance? He does not hold on to His anger forever, because He delights in faithful love. He will again have compassion on us; He will vanquish our iniquities. You will cast all our sins into the depths of the sea. You will show loyalty to Jacob and faithful love to Abraham, as You swore to our fathers from days long ago (Micah 7:18-20).
Have you ever been in a situation where you felt that the person who wronged you should never deserve forgiveness? Whatever this person did may have changed your life or the life of someone that you know. But also, would you have compassion and love for this person even if you think they do not deserve your forgiveness?
Matthew 6:14-15 states, "For if you forgive people their wrongdoing, your heavenly Father will forgive you as well. But if you don't forgive people, your Father will not forgive your wrongdoing."
It is easy to believe the lies that you'll never be forgiven. In my life, I have been through situations where I have asked for forgiveness and was not given it from others. We all have. But, in a particular relationship in my past, I said the words "I'm sorry" too many times to count.
Almost all of those times, I didn't know why I was speaking those words. I know I was afraid of the relationship crumbling and that this person would leave me. But as God found me later on after that relationship, I began to see clearly that I believed I was always in the wrong even if I wasn't at all.
So, when you ask God's forgiveness, first ask, and then repent (turn away). Then believe that God has forgiven you without a doubt. Doubt is from the enemy and it is his duty to get you to believe the opposite of what God has told you.
If you have any reason to doubt, look to God's Word because God's Word is truth (John 17:17), and the enemy is all lies (John 8:44). Therefore, we have been redeemed because of Christ's sacrifice. We can take this to heart every time doubt says otherwise.
We have redemption in Him through His blood, the forgiveness of our trespasses, according to the riches of His grace that He lavished on us with all wisdom and understanding. He made known to us the mystery of His will, according to His good pleasure that He planned in Him for the administration of the days of fulfillment — to bring everything together in the Messiah, both things in heaven and things on earth in Him (Ephesians 1:7-10).
A Closing Prayer
Father, thank you for this time and this day. Thank you, God, for giving us life through Jesus Christ. Father, I pray that each and every person that reads this will be filled with Your Truth. I pray that Your Truth will override any lies that have been led to believe the opposite of Your Holy Word. In Jesus' name, Amen.
©iStock/Getty Images Plus/Nigel_Wallace
---
Rebecca Gordon has a bachelor's in psychology and is engaged to a wonderful man named Joseph. Her favorite time of year is spring because of the many flowers it brings about. She loves to go to the beach, hike, and explore new places. She loves God with all of her heart and will serve Him all the days of her life. She has a blog site and is planning to earn her master's in biblical counseling.