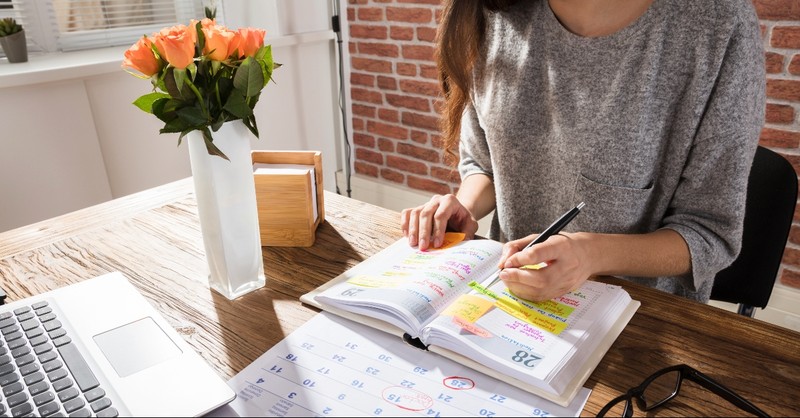 There is a common Christian question: "Can Faith Change God's Plan?" The answer to this is that it cannot but it can activate God's plan.
God's plan is perfect. He uses us to accomplish these plans, but it is His plans that are accomplished and not our plans. It is through our faith in Him that His plans are accomplished but our faith does not determine His plans.
For example, in the idea of bearing a child. Married couples may have plans of having children and have prayed for it for so long. However, they may not have achieved their plans just like Sarah (Genesis 17:16).
This means that they have plans and they have faith in God, but God's plan is in His perfect time so the plans of the married couple have not yet happened but their faith in God could activate this plan of having children.
In Matthew 9:22, as it is written, "Do not boast about tomorrow, for you do not know what a day may bring."
We are reminded that we are not to boast about tomorrow because we do not know what may happen. Only God knows what tomorrow may bring and we can never guess it.
All we can do is pray because it is in our faith that we can experience God's plan and accept whatever He has planned for us.
Let us look at biblical examples to have an image of this correlation between faith and God's plan,
He could not do any miracles there, except lay his hands on a few sick people and heal them. He was amazed at their lack of faith (Mark 6:5-6).
Direct Correlation of Faith and Lack of Faith
It is very difficult to determine the role of our faith in God's ultimate plan. In order to do this, we must be able to see the biggest picture, which is the picture beyond our time here on earth.
This is because God knows how everything will unfold. He has already written the book before we have even thought of it.
Still, there is a direct correlation between our faith and God's plan and, in effect, our lack of faith and God's plan. We can read such examples in Mark 3:1-6,
Another time Jesus went into the synagogue, and a man with a shriveled hand was there. Some of them were looking for a reason to accuse Jesus, so they watched him closely to see if he would heal him on the Sabbath. Jesus said to the man with the shriveled hand, "Stand up in front of everyone."
Then Jesus asked them, "Which is lawful on the Sabbath: to do good or to do evil, to save life or to kill?" But they remained silent.
He looked around at them in anger and, deeply distressed at their stubborn hearts, said to the man, "Stretch out your hand." He stretched it out, and his hand was completely restored. Then the Pharisees went out and began to plot with the Herodians how they might kill Jesus.
This Bible passage is an example of man's lack of faith and Jesus definitely saw and felt that. He did not perform miracles during this time.
This passage is the opposite of what happened in Mark 4:35-41,
That day when evening came, he said to his disciples, "Let us go over to the other side." Leaving the crowd behind, they took him along, just as he was, in the boat. There were also other boats with him. A furious squall came up, and the waves broke over the boat, so that it was nearly swamped. Jesus was in the stern, sleeping on a cushion. The disciples woke him and said to him, "Teacher, don't you care if we drown?"
He got up, rebuked the wind and said to the waves, "Quiet! Be still!" Then the wind died down and it was completely calm.
He said to his disciples, "Why are you so afraid? Do you still have no faith?"
They were terrified and asked each other, "Who is this? Even the wind and the waves obey him!"
In this passage, Jesus performs miracles in front of His disciples despite their lack of faith during this time.
Jesus is the Son of God and God's plans are up to Him.
This tells us that God's plans make us believe in Him. Our faith is based on how God unfolds His plans and His plans are pure perfection just like the disciples were in awe when Jesus performed miracles.
In other Bible passages, we read about Jesus healing people because of their faith. In Matthew 9:22, "Jesus turned and saw her. 'Take heart, daughter,' he said, 'your faith has healed you.' And the woman was healed at that moment.
We also see this in Luke 17:19, "Then he said to him, 'Rise and go; your faith has made you well'."
These examples tell us that our faith plays a vital role in terms of activating God's plan and we can do this through constant communication with our Lord Jesus Christ through prayer.
Although we cannot change what God has planned for us and planned for this world, we can constantly communicate our faith in God through Jesus Christ to tell God that we acknowledge that His plans will be done.
God's Will Vs. Man's Free Will
The relationship of God's plan and our faith can be also explained by understanding God's will versus man's free will.
God's will is powerful and sovereign, while man's will is fickle. In fact, man's will includes the ability to sin and make bad choices, "For the wages of sin is death, but the gift of God is eternal life in Christ Jesus our Lord" (Romans 6:23).
But God does permit man's free will. This is called permissive will. He allows man to sin and experience its bad effects to happen but does not desire these things to happen.
This is where the complexities of God's plan are, it can never be truly deciphered by man. What we can do is trust in God and His perfect plan.
However, even if we have free will, our faith enables us to please God,
And without faith it is impossible to please God, because anyone who comes to him must believe that he exists and that he rewards those who earnestly seek him (Hebrews 11:6).
It is in faith that we received the gift of salvation and receiving the gift of salvation pleases God. After all, God gave His only begotten Son to the world to save it. Therefore, it is our duty to receive Christ through faith.
For he chose us in him before the creation of the world to be holy and blameless in his sight. In love (Ephesians 1:4).
For it is by grace you have been saved, through faith — and this is not from yourselves, it is the gift of God — not by works, so that no one can boast (Ephesians 2:8-9).
For we live by faith, not by sight (2 Corinthians 5:7).
These passages remind us that, indeed, we can never change God's plan because we are merely creations of God. He planned us and we can never decipher the image of His true masterplan for us and for the world.
For we are God's handiwork, created in Christ Jesus to do good works, which God prepared in advance for us to do (Ephesians 2:10).
What Does This Mean?
Faith cannot change God's plan, but this should not make us deny faith. Instead, this should give us the assurance that God's plan is perfect for us no matter how different our perspective may be.
We must fix our eyes to the unseen rather than the seen because everything we are experiencing today is merely temporary. What is temporary is the eternal life that God has promised for us.
So we fix our eyes not on what is seen, but on what is unseen, since what is seen is temporary, but what is unseen is eternal (2 Corinthians 4:18).
Photo Credit: ©iStock/Getty Images Plus/AndreyPopov
---
Glory Dy has been a content creator for more than 10 years. She lives in a quiet suburb with her family and four cats.