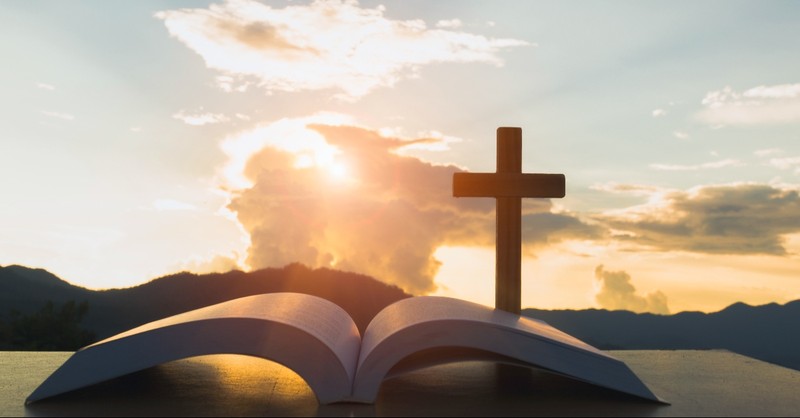 One common objection to Christianity is the claim made by non-Christians that since Christians believe Jesus is coming back soon and that He hasn't — that means He won't come back at all.
Today, many people equate "coming soon" to going through the drive-thru line at their fast-food restaurant of choice. So, when they come to the question, "Is Jesus coming back soon?" they think it will be immediately.
When Jesus spoke of His return, He spoke in terms of "soon" not as immediately but that He would come back. Revelation 22:20, Jesus says, "Surely I am coming soon." John then adds the words, "Amen. Come, Lord Jesus."
The Meaning of Soon and the Return of Christ
The Greek word "soon" is tachu, translated as soon or quickly, or without unnecessary delay. Throughout the New Testament, tachu is used most often in the Book of Revelation (Revelation 2:16; 3:11; 11:14; 22:7,12,20).
What is meant by "soon" is that the sovereign events of history have been set in motion that will usher in Christ's arrival without any unnecessary delay.
This is why all of history is moving according to the timetable of God, who is in control of all of history.
It's not only the Lord Jesus who speaks of the soon return of the Lord Jesus. Peter, speaking of the return of Christ, says in 2 Peter 3:9,
The Lord is not slow to fulfill his promise as some count slowness but is patient toward you, not wishing that any should perish, but that all should reach repentance.
The Lord Jesus' return is soon — in that the plan of God is advancing and is only delayed so the elect may be saved (Romans 8:29; Ephesians 1:5).
The Return of the Lord Jesus Is Imminent
The Lord Jesus' return is not only soon that we need to understand, but it is also imminent, meaning it could happen at any moment.
The apostles even thought that the Lord Jesus' return might happen in their lifetime and spoke of the Lord Jesus' return as the last days (1 Corinthians 10:11; 1 Peter 1:20; Hebrews 1:2) and urged the people of God to be ready and watchful.
Jesus intends the people of God to believe in His imminent return because He used the language of being "ready" (Luke 12:40; 21:34-36; Mark 13:33).
Jesus also mentions, in Matthew 24:36, that no one can know the day or time of His return, so Christians should live in the expectancy that He is going to return at any moment.
Jesus wants every generation to live in the awareness that He may return suddenly, and all people will have to give an account of how they will find them.
So, the question, "Is Jesus coming back soon?" is a resounding yes, and He will return without unnecessary delay. Acts 1:7 confirms the teaching of Jesus in Matthew 24:36 when it says,
He said to them, "It is not for you to know times or seasons that the Father has fixed by his own authority."
Jesus said this after the disciples asked Him if He was going to restore Israel. The point by Luke in Acts 1 and Jesus in Matthew 24 is that no one knows when He will return, but that He will return.
No one knows when the Lord Jesus will come back, and Scripture is silent about the exact timing of His return. Matthew 24:36-44 contains a general principle that is critical to understand this subject.
The timing of the Lord Jesus' return is not for anyone to know, and Scripture nowhere encourages the people of God to determine the date. Instead, Christians are to "…stay awake, for you do not know on what day your Lord is coming" (Matthew 24:42).
Christians are to "be ready, for the Son of Man is coming at an hour you do not expect" (Matthew 24:44). The principle of Matthew 24:36-44 is that no one can know the date or timing of the Lord Jesus' return.
Throughout this article, I've repeatedly stressed the biblical principle of Jesus' teaching in Matthew 24:36-44 because many, throughout church history, have attempted to prophesy the exact date and claimed they precisely know when He is returning.
While many dates have been proposed, all of them have been and will be wrong. Those teachers who predicted the Lord Jesus' return most often have questionable, if not heretical, doctrinal positions on many vital Christian doctrines.
Based on Matthew 24:36 and Acts 1:7, Scripture warrants us to believe that it is not God's desire for Christians to calculate the exact day or hour of the return of the Lord, and anyone who undertakes such a task is misguided.
What is vital is that the people of God live in light of the imminent return of the Lord Jesus (2 Timothy 4:8).
The Second Coming of the Lord Jesus
The Second Coming of the Lord Jesus is mentioned in the Old Testament 1,500 times and in one of every 25 verses in the New Testament, making references to the Lord Jesus' Second Coming.
Amos 3:7 highlights this material when it says, "For the Lord God does nothing without revealing his secret to his servants the prophets."
The point Amos makes is vital because it helps Christians understand that the return of Christ brings about the fulfillment of the Kingdom of God, which is God's absolute rule over all of His creation.
To accomplish this, Jesus ushers in two different judgments, two different resurrections, and two different eternities:
Revelation 19:11-16 highlights how the Lord will be ready for war where the nations will be gathered to fight against Jerusalem. Zechariah 14:2 tells us this is for the battle of Armageddon and that it will be the day when He returns (Revelation 19:4).
Further, this will be the day Revelation 19:6-7 speaks about where the enemies of God will be all defeated, along with the Antichrist and the false prophet (Revelation 19:20). Jesus will then set up the Kingdom of God (Zechariah 14:9).

In establishing His Kingdom, Jesus will judge those who are alive at the time of His Second Coming. The judgment we are speaking here is known as the judgment of the sheep and the goats or the judgment of the nations (Matthew 25:31-46).
Those who survive this judgment because of faith in the Lord Jesus will enjoy a thousand years of peace. Those who are guilty of not believing in the Lord Jesus will be consigned to the lake of fire (Matthew 25:41). Satan is then bound and forbidden to do anything (Revelation 20:1-3).
There will also be a resurrection of all Christians (Revelation 20:4-6). Resurrected Christians will join the whole people of God who are alive at the time of Christ's Second Coming and those He brings with Him to heaven, and they will live with Him during the thousand-year earthly reign of Christ.
Satan will be released at the end of the thousand years, and one final battle will occur, which will be won immediately by the Lord Jesus (Revelation 20:7-9). Thereby, Satan will be consigned forever in the lake of fire. Next will be the second resurrection and another judgment.
Non-Christians, at this time, will be resurrected and judged at what is known as the Great White Throne Judgment and, based on their works, will be assigned to the lake of fire (Revelation 20:11-15).
Two Different Eternities
The reality of the Lord Jesus' return means there are two eternal destinies, one with Him and one without Him (Malachi 4:1-2). At the return of the Lord Jesus, evil is defeated, the earth is restored, and the Lord wins!
Whether you recognize it or not, your response to Jesus' return demonstrates whether you believe in the first coming of the Lord Jesus. The Christian's blessed hope is not only to go to heaven but that they will be with the Lord Jesus forever in heaven.
Your answer, dear reader, to the question, "Is Jesus Coming Back Soon?" is vital because it speaks to your idea of the first coming of the Lord Jesus and about His finished and sufficient work.
We Are Not Promised Tomorrow
We are not promised tomorrow, and the Lord knows not only the very hairs on your head, your present thoughts, but knows the length of all your days.
God longs for your repentance, to return to Him, and trust in Christ — for Jesus is mighty to save by grace alone through faith alone in Christ alone. Do not shrink back in fear but stand fast on the Lord Jesus and declare the glory of Christ to all.
Photo Credit: ©iStock/Getty Images Plus/Tinnakorn Jorruang
---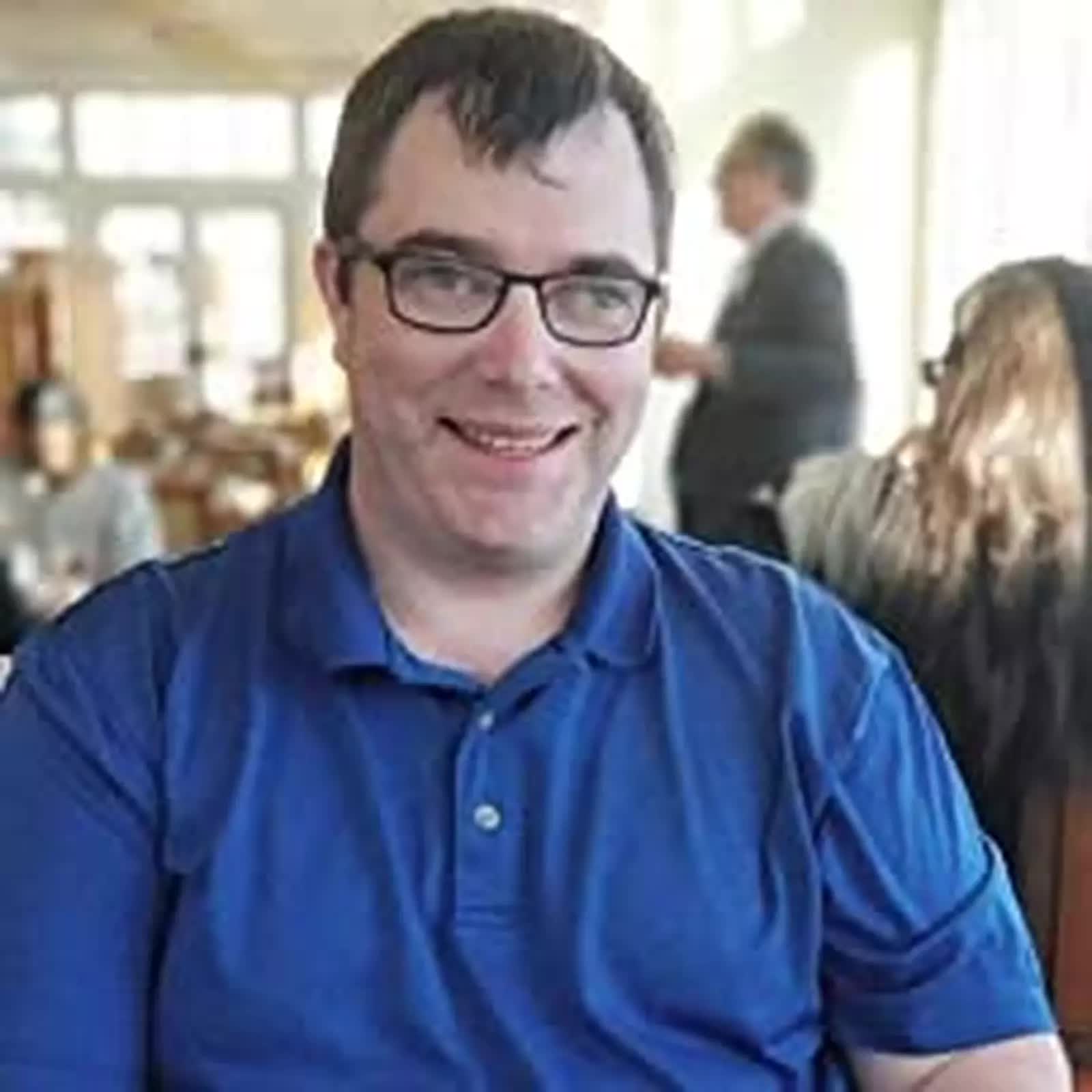 Dave Jenkins is happily married to Sarah Jenkins. He is a writer, editor, and speaker living in beautiful Southern Oregon. Dave is a lover of Christ, His people, the Church, and sound theology. He serves as the Executive Director of Servants of Grace Ministries, the Executive Editor of Theology for Life Magazine, and is the Host for the Equipping You in Grace Podcast. He is the author of The Word Explored: The Problem of Biblical Illiteracy and What To Do About It (House to House, 2021). You can find him on Facebook, Twitter, Instagram, Parler, Youtube, or read his newsletter. Dave loves to spend time with his wife, going to movies, eating at a nice restaurant, or going out for a round of golf with a good friend. He is also a voracious reader, in particular of Reformed theology, and the Puritans. You will often find him when he's not busy with ministry reading a pile of the latest books from a wide variety of Christian publishers. Dave received his M.A.R. and M.Div through Liberty Baptist Theological Seminary.