Principalities and powers in the Bible are levels of demons or the presence of demonic activity. These beings are real, and their primary goal is to kill, injure, worry, destroy, vex, harass, irritate, confuse, frustrate, and bother humans. This is all to get back at God for kicking the devil out of Heaven (Luke 10:18) and sealing his fate to hell and then transference into the lake of fire.
What Are Principalities and Powers?
So, the goal is to cause as much damage to humans as God will allow. These beings are a part of the rank of the kingdom of darkness and include fallen angels that were kicked out of heaven with Lucifer. The intent of the spirits is to hinder the purpose of God on earth and to take as many people as possible with them to hell in the process.
A lot of what these spirits stand for has been glamorized through media, books, songs, and other outlets. However, Christian materials, films, books, songs, magazines, etc. do have a presence in society and are gaining as the appetite of the public desires something better to feed off.
Witches really exist. There are people who communicate with the dead that are possessed by spirits. So, what we use to think was a bunch of hocus pocus has legitimate backgrounds in some respect. Demonic spirits can camouflage themselves. 2 Corinthians 11:14 says "And no marvel; for Satan himself is transformed into an angel of light."
Principalities and powers are not just relegated to individuals. These beings cover territories. Their presence is felt in cities. Some cities may have a principality of murder hovering over it. Another city may have a hindrance principality operating in their region. Another can have racism or sexual perversion. Some may have a gang principality or kidnapping principality operating over their region. Unfortunately, there are spirits operating that are too numerous to name.
We have protection and help as Christians. We can pray one for the other. We can fast. We can guard our eyes, ears, and other senses from wickedness. Christians should read the Word and stay prayed up. As Saints, be on the lookout for a sister or brother who might be oppressed and pray for them. Sometimes, we as Christians think we have seen it all when something strange happens in the spirit world.
There are probably testimonies that you or I am not prepared to hear. Jesus did perform an exorcism when He delivered Mary Magdalene from seven devils (Luke 8:2). There are other references to Jesus casting out devils. In Luke 8:27-33, you will find where Jesus casts legions of devils out of a man. This man had been possessed for a long time. The devils even pleaded with Jesus on where their destination would be. They wanted to remain in the area and begged Him to cast them into the swine.
Understand that at the name Jesus, the devil must flee. When I say the devil, I also mean a power or a principality. The devil is not like God and is not omniscient or all-knowing. The enemy is only allowed to vex man for a season and only with God's permission. In the second chapter of Job, the devil asked permission to oppress, harass, afflict, and steal from Job. God told him that he must spare Job's life.
So it is safe to assume that more than one spirit can be oppressing a person that does not have the Holy Spirit. A Christian may have the Holy Ghost and still will come under testing from the devil. As Christians, we need to seek God for the Holy Spirit. We can plead the blood against the devil. We may not be at the level of Paul or others who cast out spirits, but we can go to God in prayer to obtain grace and mercy to help in a time of need. Paul cast a fortune-telling spirit out of a girl in the Bible. Her masters were not happy because they had been making money off her possession (Acts 16:16-18).
Principalities and Powers in Scripture
Ephesians 6:12-18 offers this advice. "For we wrestle not against flesh and blood, but against principalities, against powers, against the rulers of the darkness of this world, against spiritual wickedness in high places. Wherefore take unto you the whole armour of God, that ye may be able to withstand in the evil day, and having done all, to stand. Stand therefore, having your loins girt about with truth, and having on the breastplate of righteousness; And your feet shod with the preparation of the gospel of peace, Above all, taking the shield of faith, where with ye shall be able to quench all the fiery darts of the wicked. And take the helmet of salvation, and the sword of the Spirit, which is the word of God. Praying always with all prayer and supplication in the Spirit and watching there unto with all perseverance and supplication for all saints."
We are victorious against these principalities and powers because of Christ. Colossians 2:14-15 declares "Blotting out the handwriting of ordinances that was against us, which was contrary to us, and took it out of the way, nailing it to his cross. And having spoiled principalities and powers, he made a shew of them openly, triumphing over them in it."
Recommended
This verse says. "Then the devil leaveth Him, and behold, angels came and ministered unto Him."
Any time you are under attack, it will take a lot out of you. You must be replenished. You need ministry. Listen to the Word of God. Read the Word. Go to church. Be sure to be a part of a ministry that believes in the Holy Ghost. That is extra power for you if you are attached to a ministry of excellence. This will help keep the devil at bay. Yes, we know that from time to time there might be turbulence. But life is so much sweeter being in the arms and under the protection of the Lord. You will miss a lot of drama that will inflict others who are not under the banner of Christianity.
Why Should Christians Know about This?
Christians need to know that when they become Christians they may also come under attack from powers and principalities. First, they may have been flying under the radar. Now, they are on the radar. You have been added to the kingdom and you are a threat. The more attacks that you come up under signifies that God has a great work for you to do and that you are a threat. You might have the influence to impress others to come out of darkness and into the marvelous light. You getting saved might encourage your family members and friends to get saved. You might have been delivered from certain lifestyles and now those you use to hang with want to get delivered as well.
Anyone that has joy, is happy, and is grateful is a threat to the devil. This intimidates him because he has an expiration date, and he knows it. He already knows his fate and there is no redemption for him like there is for us. God loves us. He created man in his own image. He sent His Son from Heaven to die for us. Who does that? When the devil sees us, he is reminded constantly of his mistake of causing rebellion in Heaven and aspiring to be God. He was not content with being an anointed being. God loves us and is not willing that any of us would perish, but that all should come to repentance (2 Peter 3:9).
Photo Credit: ©iStock/Getty Images Plus/kevron2001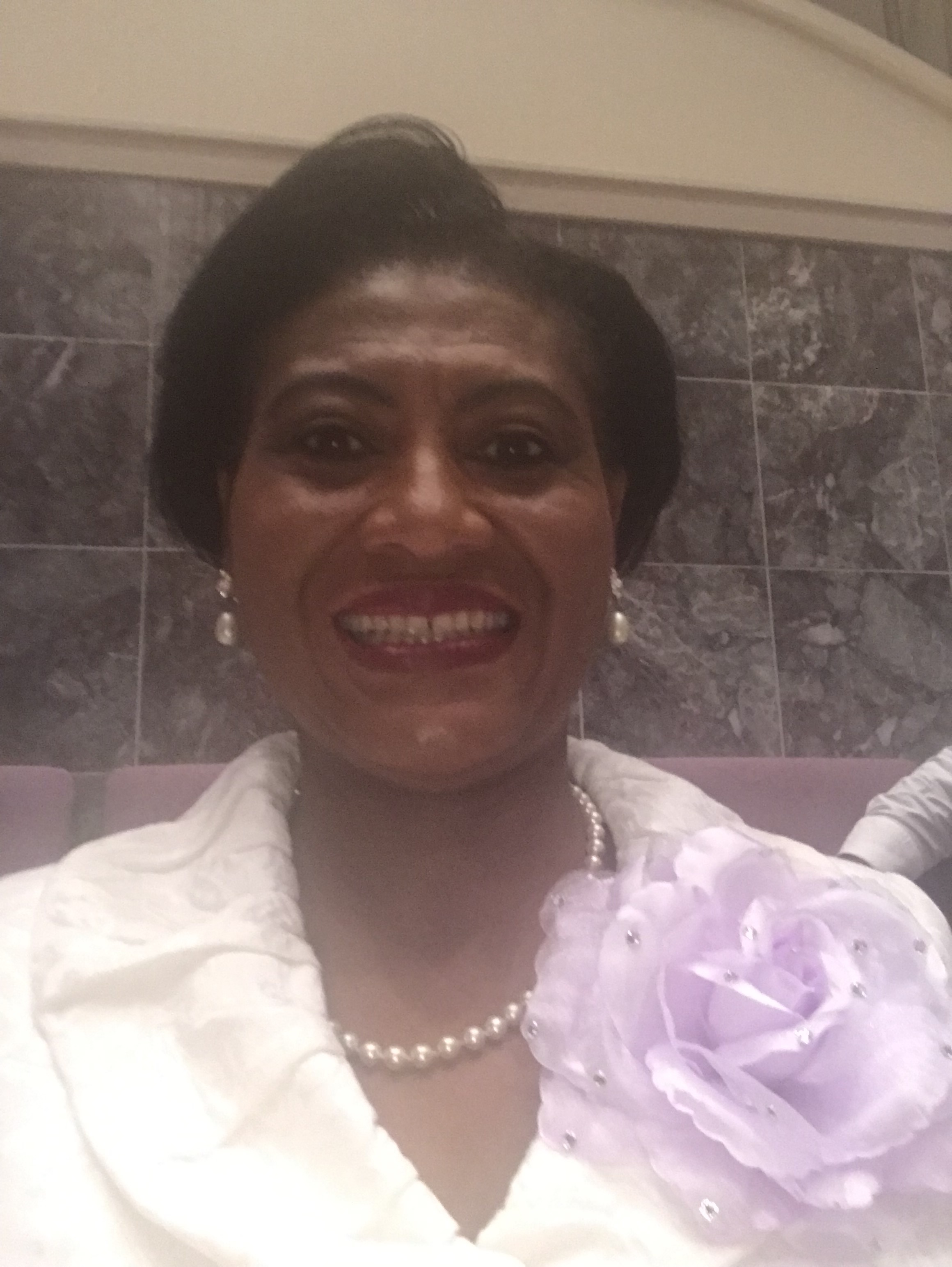 Dr. Sandra Hamer Smith is a Christian and wife to Sylvester Smith. She has one stepson, Greg. Smith lives and resides in Memphis, Tennessee. The University of Memphis alumnae has been in education for about 20 years after receiving the call to teach. Dr. Smith primarily teaches language arts. Prior to education, she worked in local and national television news for 13 years including positions as an overnight news anchor, reporter, and assignments editor at two local network affiliate stations. Smith was also a freelance correspondent for BET news. Dr. Smith has freelanced for the Tri-State Defender newspaper and Contempora magazine. She is the author of the self-published novel GLORY…THE HAIR. Smith is also a playwright and poet. The Tennessee native is a member of Temple of Deliverance COGIC, Delta Sigma Theta Sorority Inc, Omicron Delta Kappa, The Golden Key International Honour Society, and Kappa Delta Pi.
Related podcast:
The views and opinions expressed in this podcast are those of the speakers and do not necessarily reflect the views or positions of Salem Web Network and Salem Media Group.
Related video: