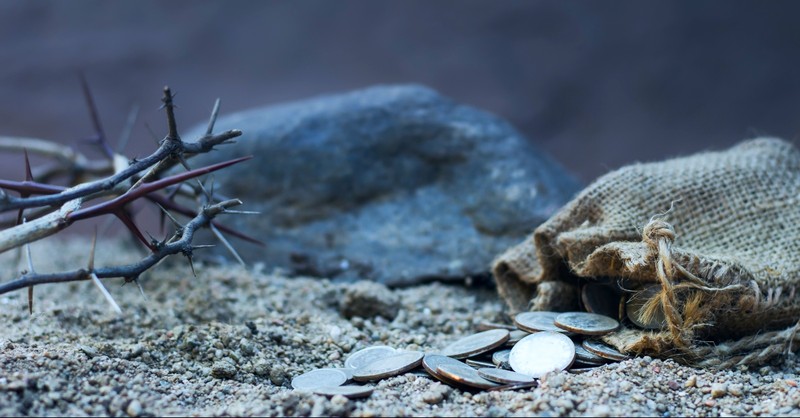 Nearly every movie or book has a character who is trying to correct a wrong they have done. Perhaps it was in action or word, but that character has something to "make up for," something they regret that they feel must be fixed. So they try to find redemption. By what redemption definition are they operating, I wonder.
Trying to find redemption because of a choice they made becomes the driving force behind their decisions and purpose. Les Misérables, It's a Wonderful Life, The Count of Monte Cristo, Star Wars: Return of the Jedi, and A Christmas Carol are just a few titles to help you see my point.
Redemption Definition
The word redeemed or redemption is also a part of the Christian culture and lingo. Many just assume one understands the word and its meaning. But what is redemption and why does it become a primary story theme not only on screen but in our own lives?
I turned to my Webster dictionary for a basic definition of the word redemption. Redemption means, "A buying back. Release from sin." In the original Latin, it means, "To buy back," such as at a pawn shop.
We must clarify another word before proceeding further. That word is sin. Here is a simple definition of sin, as heard in a children's Bible program, "Sin is anything you do, say or think that breaks God's law."
Sin is a concept that humans love to use to their own benefit — either to "get away with something" or to control someone else. The expression, "You are a sinner," can easily be twisted to manipulate or coerce individuals into behavior modification based on the church, organization or leader's own desires and interpretation.
Feeling prolonged shame and guilt or a lifetime spent working to atone for your sinful heart and desires is not at the heart of the Gospel of Christ or His plan of redemption.
If man had his way, the plan of redemption would be an endless and bloody conflict (A.W. Tozer).
The need for redemption implies that a negative thing, choice, or action came first causing this need. In the Christian's case, this would be sin. Jesus stepped in and said that He would be the one to seek redemption, on our behalf, for sin. He is the One who "made up" for the wrong action or decision or behavior, which is sin.
Who gave himself for our sins to rescue us from the present evil age, according to the will of our God and Father (Galatians 1:7).
Redemption Through Christ
With the death and resurrection of Jesus, sin has been redeemed. We do not have to work or atone for our sins. From the cross, Jesus said, "It is finished."
That one phrase encompasses many things — His purpose on the Earth, the Old Testament prophecies, His fulfillment of the Law, and the payment for all sin. In a sense, He "paid if forward," by stepping in between us and the payment due for sin.
He said, "I got this," by choosing to pay for sin. This came with additional consequences though — carrying the shame of sin, being separated from God, and the burden of sin on the cross.
"…Jesus cried out in a loud voice, "Eloi, Eloi, lema sabachthani?" — which means 'My God, my God, why have you forsaken me?'" (Mark 15:34).
Johnathan Edwards was a renowned revivalist preacher and philosopher in the United States during the first part of the 1700s. His grandson was Vice President Aaron Burr. Edwards is quoted to have said,
By Christ's purchasing redemption, two things are intended: his satisfaction and his merit; the one pays our debt, and so satisfies; the other procures our title, and so merits. The satisfaction of Christ is to free us from misery; the merit of Christ is to purchase happiness for us.
We do not need to live in misery because of our sin. We do not need to mentally flog ourselves or pay penance because of our sin. Jesus satisfied the debt of sin, He has redeemed sin, the price of sin's redemption has been paid.
What once could control and destroy, must now give way to Jesus. Anything meant for evil, Jesus has redeemed. Because of this, we can now live with happiness and peace.
Identifying as a "sinner" is no longer representative of who you are. You do not need to carry that shame. You are made in the image of God. As a believer in Christ, you are freed from the eternal cost of sin.
Our Relationship with Redemption
This does not mean you can live a "sloppy" life because of this freedom. Redemption from sin is not a license to "do whatever you want." That would not show gratefulness or an understanding of the One who "paid the debt," the One who redeemed.
Yes, you will sin. Yes, you will mess up. You are human. But if you live your life identifying as a "sinner," you will never find the pure happiness and joy Jesus intended. He redeemed sin so we can thrive. He did the work. Your sin has been paid for — "It is finished."
Now there is a final reason I think that Jesus says, "Love your enemies." It is this: that love has within it a redemptive power. And there is a power there that eventually transforms individuals… And by the power of your love they will break down under the load. That's love, you see. It is redemptive, and this is why Jesus says love. There's something about love that builds up and is creative. There is something about hate that tears down and is destructive. So love your enemies (Reverend Martin Luther King, Jr.).
The only way Jesus could have chosen to carry the consequences, the cost of sin's redemption, was because He loves humanity. As any parent knows, the love you have for your child can bring you to do anything for them. (For me this has been evidenced by volunteering regularly at an aquarium and hand feeding baby sharks and double-jawed eels).
The love Jesus has for us, for you, was evidenced by His death on the cross. His love is unmeasurable. He showed us that transformative love by paying the price for our sin, by redeeming sin.
Blind since infancy and heralded as the first woman to address the United States Senate, Fanny Crosby penned the well-known words, "Redeemed how I love to proclaim it, redeemed by the blood of the Lamb. Redeemed through His infinite mercy. His child and forever I am."
What Does The Redemption Definition Mean for Christians?
Redemption is one of those things, which often must be experienced to be completely understood. Once the character in a book or movie has redeemed themselves, their story begins to show a renewed sense of peace and satisfaction. They are able to move forward with a feeling of newfound freedom. They accomplished their goal — reparation has been made.
This is what God wants us to experience every day. Because of redemption, we can live in peace knowing that, "…if the Son sets you free, you will be free indeed" (John 8:36).
Photo Credit: ©iStock/Getty Images Plus/gabrielabertolini
---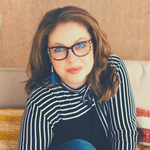 Rebekah Drumsta's work has been globally reaching by serving with various nonprofits and organizations. Her background is diverse including educational and online content development, event coordinating, international relations, and public speaking. Currently, Rebekah delights in being a homeschool mom and Life Coach. She serves as Director of PR for an international non-profit while also hosting her personal blog, RebekahDrumsta.com which focuses on recovery after religious trauma and spiritual abuse. Rebekah holds a BA in Urban Ministry and Family Crisis with a Christian Counseling Minor, an MA in Religious Education, and is a Certified Professional Life Coach. She has made appearances on and consulted with sources including BBC, NBC, ABC, The Daily Telegraph, and a variety of other platforms.
---
This article is part of our Christian Terms catalog exploring words and phrases of Christian theology and history. Here are some of our most popular articles covering Christian terms to help your journey of knowledge and faith:
The Full Armor of God
The Meaning of "Selah"
What is a "Concubine"?
Christian Meaning of Humility
Who are Gentiles? Biblical Meaning
What is Fornication?
Meaning of Shekinah Glory
The difference between Grace and Mercy