The church dropout statistics seem alarming. Huge numbers of Millennials, and now members of Generation Z, are leaving the church once they become young adults.
Some observers are blaming organized youth ministry for this departure. They fault the segregation of generations in the church and the entertainment-model of some youth programs as the two main reasons for this departure — Already Gone: Why Your Kids Will Quit Church and What You Can Do to Stop It by Ken Ham and A Weed in the Church by Scott Brown — illustrate this point of departure.
However, this exodus from the church is significant enough that it deserves more than a superficial look at the numbers and then forming conclusions, which may or may not reflect the whole story about why this phenomenon is happening.
Recent Church Programming Trends
There have been some considerable changes in the last few years of church history, which are worthy of examination and evaluation to see if they have led to a shift in the way emerging generations view their active involvement in the church.
In a little over a generation's time, many individual local churches have changed their long-term, traditional programming efforts and have, instead, embraced newer methodologies and culturally oriented approaches to ministry that perhaps have caused unintended consequences, along with their positives.
1. Fewer church services and programs. Within a relatively few years, many churches in America quit having traditional Sunday School classes, evening church services, and mid-week prayer meetings. A programming trend developed that saw churches hosting fewer functions in lieu of making much more of the weekend worship services.
The days of a wide array of church educational ministries have been replaced by weekend "mega-services." Pastors have fewer lesson preparations, and church attenders have fewer opportunities to grow in biblical literacy.
2. An informal environment at church. Most Baby Boomers will remember the days of wearing their "best dress" or white shirts with ties on Sunday mornings to attend church services. Times have certainly changed. The days of dressing up or "giving the Lord your best" are long gone.
Some churches advertise that people can come to church "as they are" with no need to dress up. Also, the "coffee shop" mentality has invaded the church. The casual atmosphere that is designed to look like a local Starbucks seems to be more prevalent now than the formality of church buildings that was just a few short years ago.
3. Ordinances and other rituals are not as important. There was a time when church services centered around the regular observance of church ordinances or other significant rituals. Church buildings were often constructed with a baptistry and a communion table front-and-center.
In recent years, some churches practice the ordinances of baptism and communion at different times, in separate venues, and sometimes only on a voluntary basis. In other words, in many situations today, church ordinances are not the focus of the main church service but are held at other times and sometimes in other locations than the auditorium or sanctuary of the church.
4. Culturally relevant musical performances. The days of hymns, hymnals, church choirs and cantatas have long disappeared from most churches. Many have decided to focus on younger generations' musical tastes in their selection of worship music.
It seems as if church platforms have become concert venues for the latest expression of popular musical styles. Churches dim the house lights and expect the congregation to stand throughout the duration of long musical sets that feature pop Christian music.
5. Age-group segregation. One implication of the church's emphasis on contemporary music is that this decision is likely to appeal to younger generations and may not fit the tastes of older generations. In some ways, it is probably important for churches to target younger generations, however, church leaders should also remember that there are likely five or six generations in attendance — each of which will have their own unique opinions and preferences about the musical selections being used.
Over the last several decades, churches have accepted and implemented an age-segregated philosophy of programming. It is common for children to meet in one location, teenagers in another location, and adults to gather somewhere else. This approach, although maybe valid for teaching and for meeting social needs, may lead to a lack of unity in the church's gatherings such as the Sunday morning services.
6. No public commitments. There was a time when most church services ended with a public invitation for people to respond by making personal commitments following the message. These decisions gave people the opportunity to accept Christ, to dedicate their lives to Him, or to choose to join the church for example. A pastor's typical sermon would conclude with the opportunity for people to respond in some way to what they heard.
This practice seems to no longer be the case. It seems as if today's pastors end their messages by saying, "See you next week," because the weekend services are the only time for the entire church to gather. One unintended consequence of this lack of public invitations is that perhaps attendees feel as if the biblical content of the message does not have an application for their real lives.
7. A growing emphasis on politics and social issues. The headline of an article in a national Christian publication recently asked an incredibly, thought-provoking and convicting question, "Have Your Political Views Become an Idol?"
It seems as if today's church has become a forum for political and social positions than a place to worship the Lord and to study His Word. Most people these days do not want to attend church functions for an argument over personal views or positions such as what political party to support.
How These Trends Have Affected Church Participation
The wide proliferation of these trends has produced a casual and relaxed approach toward church participation that wasn't the case in days past. Maybe it is no wonder that younger generations are departing from the church en masse.
Maybe in their minds, the church has become too informal and too comfortable. Perhaps unwittingly, and perhaps because of a combination of some of its current practices, the church has presented itself as too casual — and perhaps in doing that, it seems unimportant.
Today's emerging adults are looking for something that matters — something that is important. Perhaps the church has done a disservice to younger generations by becoming too casual and too informal. Maybe a return to selected liturgical practices in the church would help create an atmosphere of formality and genuine worship that has been missing from contemporary church life.
Cautions of Implementing Liturgical Practices in Church Services
"Liturgy" can be defined as the practice of formal and reverent religious rituals and customs as an intentional ingredient of church worship services. These practices are usually public activities that can reflect praise and worship, thanksgiving, or prayer and supplication.
If a church desires to change its style of worship to include more practices of liturgy, it is important for them to keep the following cautions in mind.
1. Be careful of swinging pendulums. Of course, it is essential for church leaders to not swing the pendulum of church trends the other way in a misguided attempt to try something else. Church programming must be based on clear biblical principles instead of adopting current trends just because other churches are attempting those things too.
2. Be careful of extremes. Balance is probably the key when beginning liturgical rituals in a church where those practices have not been the norm. Younger generations today are probably looking for a balance of high-energy, experiential, and pop-oriented worship alongside serious and formal liturgy.
The problem with today's church seems to be when they adopt one methodology and one style of programming instead of realizing that there are other valid forms of worship that can all be integrated together.
3. Be careful of promoting the idea that practicing religious traditions earn favor with God. Christ never intended practices of worship to be ways of earning merit or favor with God. Ephesians 2:8-9 makes it clear that people are saved "by grace… through faith" and not by "works" or even practices of religious traditions.
There are several current religious denominations and traditions that habitually practice liturgical rituals because they teach that those behaviors are a way to earn access to eternal life. It is critically important to remember that Jesus said, "I am the way, the truth, and the life. No one comes to the Father except through Me." The Bible is clear that the only way to heaven is through belief in Jesus Christ, not because of any habits that people may practice in the church.
What Does This Mean?
More than ever, the church must be the church! It must reach out to others (Acts 1:8), it must preach the Word (2 Timothy 4:2), it must make disciples (Matthew 28:19-20), it must build inter-generational mentoring connections (Titus 2:1-8), it must equip people for ministry (Ephesians 4:11-16), and be a loving household of God's people (1 Timothy 3:15) — and God's people must gather to worship the Lord (Colossians 3:15; Ephesians 5:19) the way He intended.
God's church is an inter-generational family of believers that gather together to grow in Him and can probably do that through emotional, high-energy worship that is balanced with formal, serious liturgical rituals. Both have a place in the church.
Photo Credit: ©iStock/Getty Images Plus/WDnet
---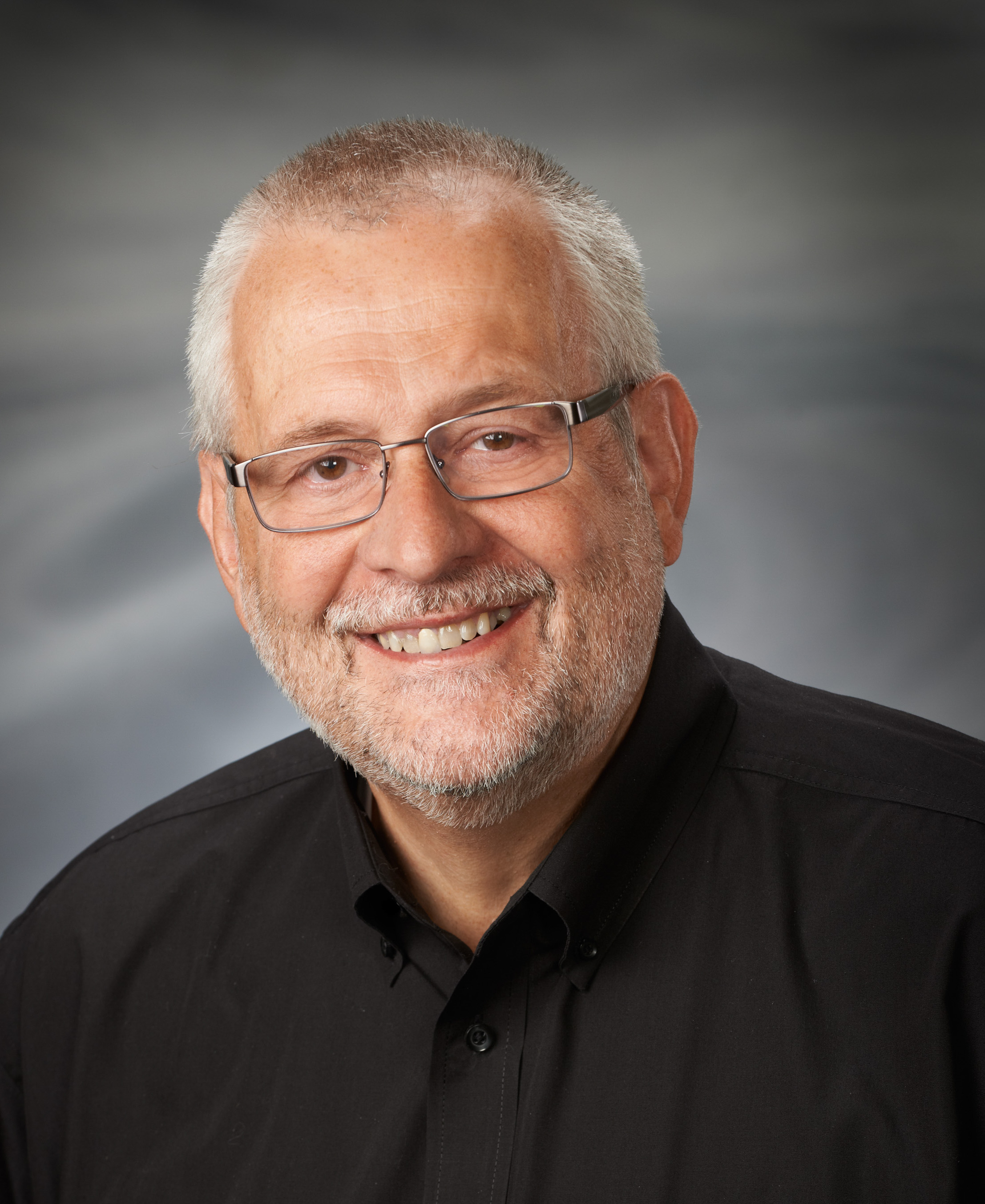 Mel Walker is the president of Vision For Youth, Inc., an international network of youth ministry, and he is currently in the process of raising financial support to serve with VFY on a full-time basis. Mel has been actively involved in various aspects of youth ministry for over 45 years. He is also an author, speaker, and consultant with churches. Mel has written 13 books on various subjects relating to youth ministry. More information about his speaking and writing ministry can be found at www.YouthMinistryQuestions.com. Mel & Peggy Walker are the parents of 3 adult children—all of whom are in vocational ministry. You can follow him on Twitter: @vfyouth.