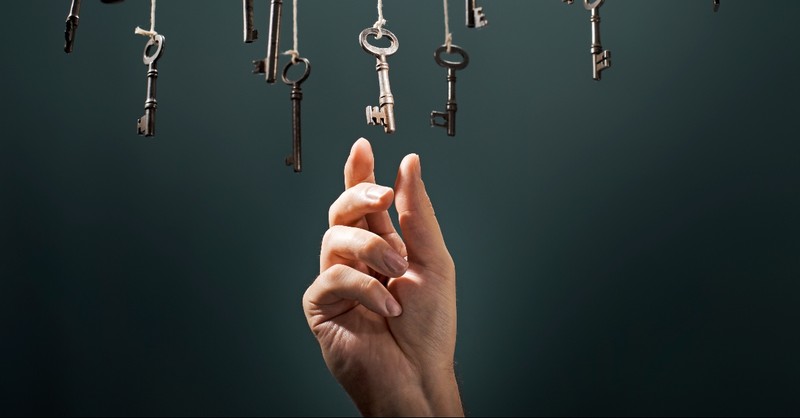 "Foreknowledge, with reference to God, connotes foreordination. The doctrine of election affirms that God chose those whom he would save." In other words, God decided before we were born who would believe in his Son for salvation. He elected some and not others. This is a complex, much-disputed doctrine; even an unpopular one among many Christians.
They believe that if God preordained some to be found and others to be lost, then sharing the gospel message of good news is futile, so it cannot be true. They do not consider this doctrine consistent with a loving God who wants all to be saved. Yet, pastors, such as Tim Keller, argue the opposite. These are big concepts, and they warrant close attention.
Go to Paul for Reference
For those whom he foreknew he also predestined to be conformed to the image of his Son, in order that he might be the firstborn among many brothers (Romans 8:29).
He chose us in him before the foundation of the world, that we should be holy and blameless before him. In love he predestined us for adoption to himself as sons through Jesus Christ, according to the purpose of his will (Ephesians 1:4-5).
1. Predestination in a nutshell. Destination is "the place where someone is going or where something is being sent or taken." The suffix "pre" simply means "before." Biblically, the doctrine of predestination teaches that God has always known whether we are going to Heaven or to Hell when we die, and nothing will change the outcome.
2. Foreknowledge: An almighty ability. "Fore" can mean before or ahead of. If you had "knowledge of something before it exists or happens; prescience" in all matters, you would have foreknowledge. In the theological sense, this is knowledge of everything, not some things. Only God has this power.
3. Election (The non-political kind). "Theology: the choice by God of individuals, as for a particular work or for favor or salvation." God chooses people for salvation and for certain roles, such as teaching, works of mercy, and so on. He chose the prophets and apostles for special work. Particular people, like Billy Graham and C.S. Lewis, will be enormously influential for the gospel, but every elected individual will have a testimony. We do not choose God or our roles; he chooses us.
Related, but Different
Knowing something ahead of time is step one in God's choice to save us: He knows every detail of every part of life, across the globe, and the universe. God sees eternity past, present, and future: How it looks on the surface; what if feels like under the skin. Second is Election: Deciding. The Almighty's omniscience enables him to make perfect choices. He creates a plan according to his "good pleasure" (Philippians 2:13). Third is action: Determining a place for each of us in his kingdom or out of his kingdom, both during our mortal lives and for eternity.
All-Knowing God
"To know" is a nuanced verb. The word "foreknow" evokes "foreordination" when the verb "to know" relates to "his favor" such as when God chose Abraham "to become a great and mighty nation" (Genesis 18:18-19). Where God says, in Amos 3:2, "you only have I known of all the families of the earth," he refers to "relationship and favor." God favored Israel.
"Knowing" is also intimate. Bible passages frequently say that a man "knew" his wife or her servant etc. The church is the bride awaiting the Bridegroom's return.
God knows us completely; his ways of knowing us are manifold, and his omniscience features no gaps. Jesus explains in John 15:16 that a "response to his call" is needed, certainly, but he also makes it plain that "his choice of them [...] determined their choice of him. Sovereign election comes first." If this were not so, "God's knowledge" would be "contingent on considerations outside himself," portraying God as "learning from us what we will do."
God's pleasure is no whim. We are predestined for election according to that knowledge. God is a covenant maker and a covenant keeper, so we can trust that what he foreordained he will bring to fruition (Philippians 1:6).
Gaps in Our Theology
The fact that we do not know is enormously frustrating. We know the riches of God's love and we want everyone to experience its transformative power. Our Lord knows how we feel, too; our relationships with unbelievers in the home, at work, and in our social circles were predetermined by our omniscient Father. Trusting in his foreknowledge, we can "confront [] the cultural and intellectual life of our day and lay [] claim to all truth as the territory of the majestic God."
God's "purpose stretches from eternity to eternity, securing his people in grace forever" (Romans 8:29-30). We are weak, our understanding is limited, but "Paul's intent" is "to encourage believers in light of our weaknesses." We are confident in God's ability to "work all things together for good" (Romans 8:28) because "God has initiated a saving work for us that he will infallibly carry out to our final glorification."
We can and should be reassured by the fact that our salvation is not based on "behavior or actions" but on justification by the blood of Christ according to God's predetermination." The alternative is for us, by our limited "knowing," to rest our hopes in our own plans and our inadequate knowledge. What a chilling prospect; one could hardly convince an unbeliever to hope in something so finite and impotent.
The Hope of the Matter
"If we can be sure in our deepest heart of hearts that this promise is true, then we will be the freest of all people. In the freedom of HOPE, we will love one another and will shine like lights in a dark world." This is a "practical power." We are freed from anxiety by the doctrine of predetermination.
Hope "overcomes discouragement and depression and irritability and anxiety and suicide." Hope "conquers lust and greed and vain ambition," which "are just short-term substitutes" for hope. This is something worth sharing.
Yet, why bother sharing the gospel if the Almighty has already decided who will be with him in heaven? We participate because God invites us to have faith; to trust in his goodness and his glory. "Without faith we cannot please God" (Hebrews 11:6). There is nothing else we can give the Lord except our faith. He has everything he needs in order to complete his work, but our faith gives him pleasure. It also frees us.
Praying for our loved ones to believe and be saved gives us peace. "No one is a hopeless case! From a human point of view, many look totally hard and lost, but since salvation is by God's election, we should treat everyone and anyone with hope, since God calls the dead to life through us," writes Tim Keller.
Peaceful Connection
Here are three reasons why the connection between foreknowledge, predestination, and election should give us peace:
1. God's plan is not about us. Our desire for loved ones to be saved is good, it's understandable, but if it is the focal point of our prayers, then we will be frequently worried and unsettled as loved ones fail to embrace the gospel. "The unspeakable wonder of predestination" is, at heart, about the "preeminent glorification of Christ in the glorification of his people.
2. God is not an "angry and capricious God who acts arbitrarily." He rules, he reigns, and not one "rebel subatomic particle exists outside of God's loving providential control — even in the matter of salvation." When we despair over the matter, we have stopped trusting in the Lord. "Predestination is a beautiful doctrine," which encourages us to trust God more. "Nothing will take place today that hasn't been carefully planned in eternity past by an all-powerful and good Creator."
3. We cannot lose our salvation because we were chosen by the Lord to be with him for eternity. We did not earn our place and cannot lose it (Romans 8:31-39). Predestination means our salvation is "eternally grounded in a sovereign, good God." Think of it this way: "if God had given me what I demanded — justice — then I would be receiving the wrath my sins deserve this very moment. But he has given me — and millions of others along his unfolding timeline of history — something no human deserves: mercy. And there is nothing we need more."
God knows. He decides. He acts. Salvation is entirely dependent upon him, and we cannot change his mind. We can be grateful that no one's salvation depends on us, not even our own.
Photo Credit: ©iStock/Getty Images Plus/stocksnapper
---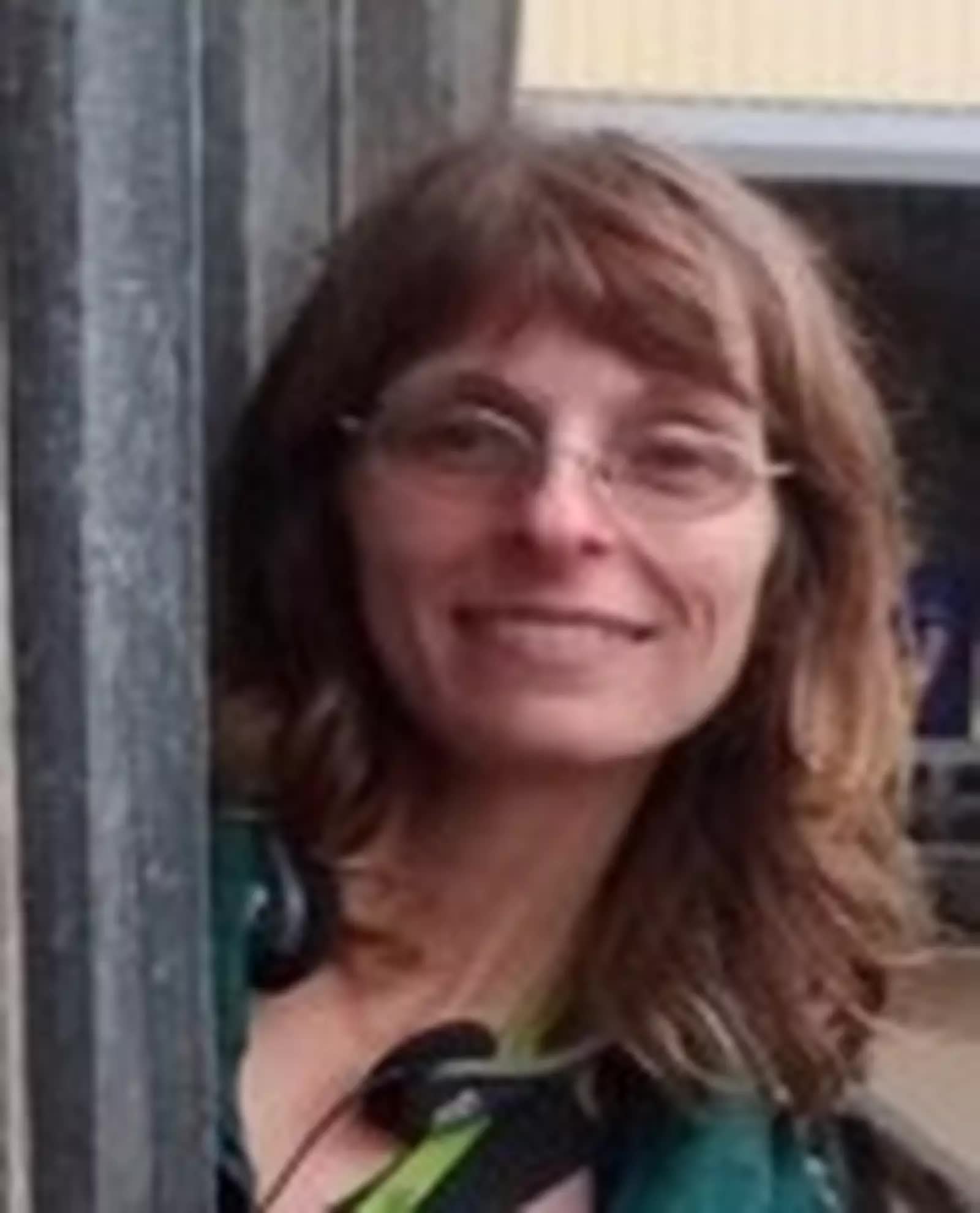 Candice Lucey is a freelance writer from British Columbia, Canada, where she lives with her family. Find out more about her here.