But let righteousness roll on like a river, righteousness like an ever-flowing stream (Amos 5:24, NIV).
The prophet Amos carried a message of justice against Israel's enemies, but also against Israel herself. Justice was being compared to a rolling river and it was coming their way.
What does it mean to depict justice in these terms? Is this a picture of what already befell Israel before the coming of Christ, or a foreshadowing of the destruction accompanying his return?
The Imagery of Water
Water represents both healing and destruction in Scripture. God sent a flood, which wiped out all people except Noah and his family. The waters of the Red Sea parted for Israel, then crashed down on their Egyptian pursuers and killed them.
Water "symbolize[s] the troublesome times in life that can and do come to human beings, especially God's children" and it also represents "enemies who can attack and need to be overcome."
The greatest evil God's people had committed was that they "have forsaken me, the fountain of living waters" (Jeremiah 2:13). Jesus provides Living Water — new and eternal life for his followers. Water baptism is another symbol of rebirth.
And Jesus explained the significance of regular confession and repentance this way: "The one who has bathed does not need to wash, except for his feet, but is completely clean" (John 13:10).
The River Eternal
A river flowed out of Eden to water the garden (Genesis 2:10).
Then the angel showed me the river of the water of life, bright as crystal, flowing from the throne of God and of the Lamb (Revelation 22:1).
A third angel poured out his bowl into the rivers and springs of water, and they became blood (Revelation 22:4).
The river of justice has been flowing since Adam and Eve sinned in the garden when they poisoned the water in a figurative sense. The rivers that fed their garden carried life-giving water, which still flows in the perfect Kingdom of God.
On earth, the river of justice flows with blood, which is both death and life. There is the blood we have on our hands as the ones who nailed Jesus to the cross by our rebellion. That blood represents the flesh, and it represents our sinfulness before God.
The river in this vision is the death we deserve. That bloody water, however, combines the blood of Christ with Living Water. We are covered in the one in order to receive the other. Justice has been flowing all along and will ripple clean and clear in the New Jerusalem.
Believers in all parts of the world experience the "scorched earth" of suffering, but God loves his children and will make them "like a watered garden, like a spring of water, whose waters do not fail" (Isaiah 58:11).
Why a River?
Some translations use the word "water," in place of the river, but the full verse contains both "nachal" (torrent) and "mayim" (water). Justice will flow rapidly, inexorably, even destructively, and it has not stopped flowing to this day.
Barnes' commentary says that "true righteousness is not fitful, like an intermitting stream, vehement at one time, then disappearing, but continuous, unfailing." The NIV refers to an "ever-flowing stream," while the King James Version calls it a "mighty stream."
Justice is going to overcome every obstacle, and will be "obstructed by no power, turned aside by no bribery, but pouring on in one perpetual flow, reaching all, refreshing all."
The repetition of water symbolism in the Bible also indicates that this power comes from the source of all life (God) and is, thus, completely just.
Water is cleansing, but the river has built up momentum and ferocity commensurate with the depth of cleaning required across the earth.
A mere bath will not suffice to deal with the problem of sin. The New Living Translation puts Amos 5:24 this way: "I want to see a mighty flood of justice, an endless river of righteous living."
Justice and Righteousness
When Jesus returns, "wherever the river goes, every living creature that swarms will live," and "the waters of the sea may become fresh; so everything will live where the river goes" (Ezekiel 47:9).
This is the power to renew life. Psalm 46:4 reinforces the joy embedded in Ezekiel's image: "There is a river whose streams make glad the city of God, the holy habitation of the Most High."
A running body of water represents the terrible cleansing required in order that we can experience the joy of oneness with our Father in Heaven. All who live to see this day will also face the "might stream."
God's people easily slip into religious habits and leave their hearts out of the business. We worship God without treating others as we are commanded to do and as we pray for the Lord to treat us.
We "think that God should be happy if we give Him 'His due' without regard to justice and righteousness towards others. God won't have it." But when we enact justice according to God's instructions, it should look like "a stream that does not dry up with summer heat."
Believers remember that those who love God also obey him, and they realize they are no more entitled to God's kindness than anyone else. Holy justice will wipe out the unbeliever and gather up the saved on the strength of his goodness and the finished work of the cross, not because we deserve it.
When we pray that the Kingdom of God will come, we should not be eager for God to condemn but, instead, pray with penitence and humility. "The day of the Lord will be a dark, dismal, gloomy day to all impenitent sinners." Amos proclaimed judgment against Israel because they "copied the crimes of their forefathers."
Those of us who worship God today are just as culpable, which means we deserve to face God's eternal wrath. Only the blood of Jesus stays his hand and instead we will inherit an eternity of living water.
Justice Must Come
"Sin deserves a response — the strongest possible response — but we aren't able to provide it. As Scripture reveals, there's only one who can," wrote Owen Strachan. Enacting justice is a burden that we cannot and do not have to carry.
But looking around the world, we see little justice; only suffering. God's message throughout the Bible is of "justice on the march." A popular but incomplete variation on our faith is strong on love, weak on justice, so that "Christ ends up a community organizer with a gift for resistance activism."
This "emaciated" idea, which cannot really be called "Christianity" only wants the love of the cross, not the justice, but the cross represents both. "The atonement actually guarantees God will one day punish the unrepentant. The atonement shows us what the Lord will soon do —without a perfect substitute to bear his wrath."
If God was uninterested in justice, all would be saved by Christ's death and resurrection; in fact, he might not have sent his Son to die in the first place. But the world does want evil to be punished, and it will be. "Justice is delayed now, but it's closing in."
We Want Justice
Anyone with a conscience wants to see evil punished. The only problem is that there are too many perceptions of evil, leading to an inevitable clash and confusion — no single truth and no single answer on earth.
God makes it simple, giving his Word — his promise — on the matter. That Word is unpopular as soon as the idea of "God's justice" is invoked, but this changes nothing.
Christ will come back and when he does, "every knee should bow, in heaven and on earth and under the earth, and every tongue confess that Jesus Christ is Lord" (Philippians 2:10-11).
For us, justice will be water "bright as crystal" but for those who reject Christ, the waters will be overwhelming.
For further reading:
3 Ways God's Justice Comforts Us
What Does Living Water Mean in the Bible?
What Does It Mean That God Is Just?
Do We Strive for God's Justice or Our Own?
How Can I Recognize Biblical Symbolism?
Why Do We Forget to Hate the Sin and Love the Sinner?
Photo Credit: ©iStock/Getty Images Plus/taka4332
---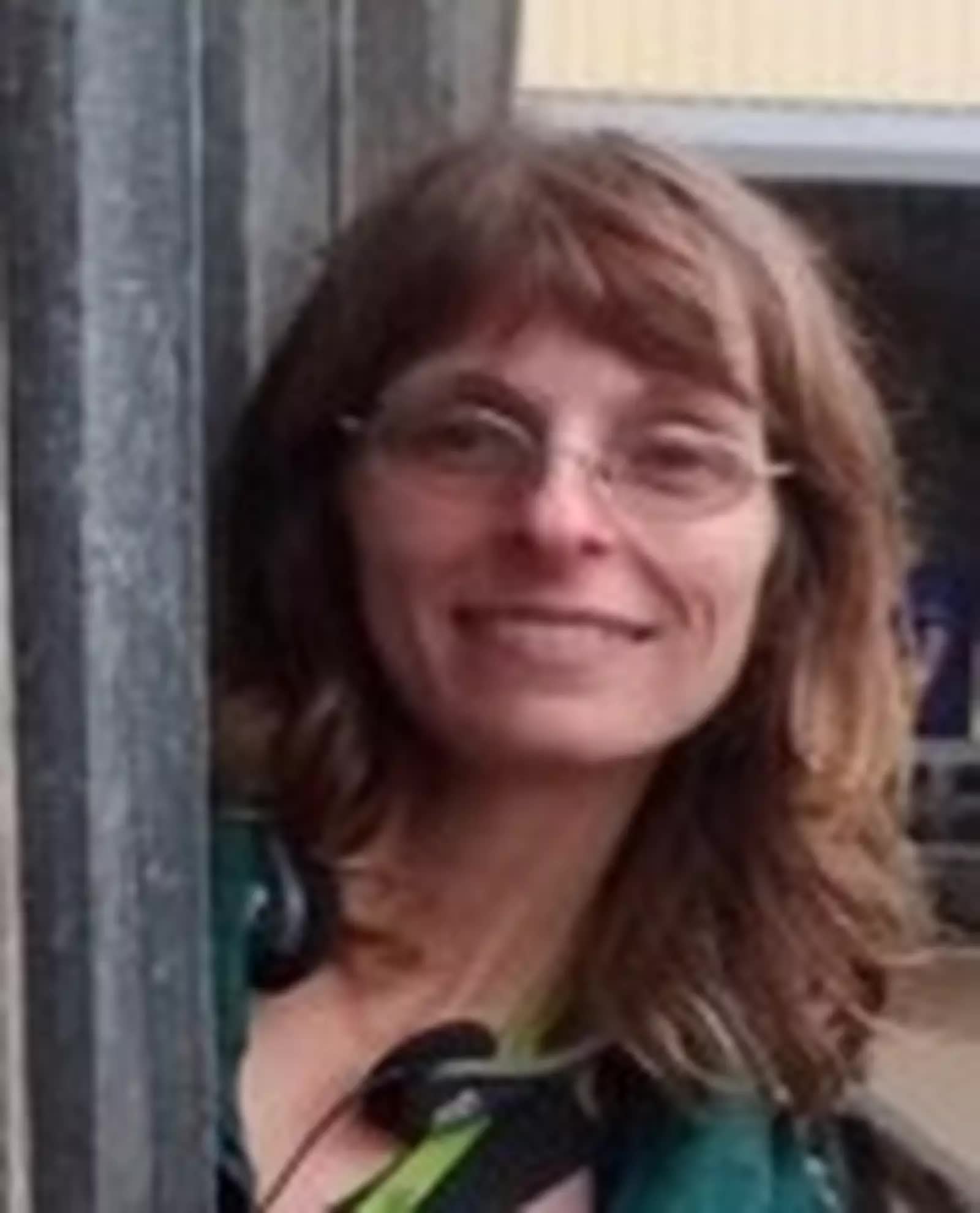 Candice Lucey is a freelance writer from British Columbia, Canada, where she lives with her family. Find out more about her here.
Related podcast:
The views and opinions expressed in this podcast are those of the speakers and do not necessarily reflect the views or positions of Salem Web Network and Salem Media Group.
Related video:
These verses serve as a source of renewal for the mind and restoration for the heart by reinforcing the notion that, while human weakness is inevitable, God's strength is always available to uplift, guide, and empower us.
Video stock video and music probided by SoundStripe