A few years back, my wife and I were attending and serving in a church that was 75 miles from our home; that was one way. We had originally started going there when we lived closer to the church. When we decided to move further away, we kept going because that was our church. We were both serving in ministry, and we enjoyed being there. Sometimes in a typical week we might go to the church on a Wednesday night for prayer meeting, or if not on Wednesday we would go to the church on a Thursday night for worship team rehearsal. There were times, especially on the weekend, when we would stay over at my mom's house and sleep on an air mattress so we could be there and not have to make the 75-mile drive back home just to turn around and do it the next day.
Our decision to make this commitment also meant bringing our two children along with us. To add another dimension, I was also traveling for work during this time. I remember telling my wife, our home feels like we just sleep there, because it seemed like we were always running. And the truth is we were.
After about a year of doing this, we felt in our heart that it was time to leave the church. We knew God was telling us to leave, but we didn't because we felt, with our proud little selves, if we leave who is going to do what we do? So we stayed for two more years, running up and down the road. However, something changed in those two years. The drive began to feel longer, the commitment began to feel heavier, and the work that we enjoyed became less enjoyable.
What was the difference between those first two years and the last two? It was simple: the grace to do what we had been doing had run out. With that, I want to help you understand a truth about grace that many people don't even think about.
The Proper View of Grace
When we often talk about grace, we think of it in light of our salvation, and properly so. Here is one of the most famous verses on grace.
"For it is by grace you have been saved, through faith—and this is not from yourselves, it is the gift of God—not by works, so that no one can boast" (Ephesians 2:8-9).
What we miss sometimes is that grace goes beyond our salvation. Everything we do after we are saved is because of God's grace. Grace does not just represent God's unmerited favor for salvation, it also represents God's unmerited power to help us do the things he has called us to do. In another Scripture about grace, notice what Peter writes:
"Each of you should use whatever gift you have received to serve others, as faithful stewards of God's grace in its various forms" (1 Peter 4:10).
What I have discovered in life is that God gives us the grace to serve. Not only is salvation a gift from God, but so is the grace to serve. It is a gift from God.
Understanding the Grace to Serve
When God desires you to serve in a certain place or capacity, he equips you with his grace, allowing you to do what he desires you to do. This equipping is a result of his grace. One of the things that comes alongside of this grace is his peace and often his joy. When you are flowing in his grace to serve, it is amazing how much easier serving is. This does not mean you don't get tired or have off moments, because we are human, but it means that you are able to get through those and still serve with a joyful heart, finding pleasure in what you are doing.
However, what happens when God is desiring to move you either into a different location as in another church, or into a different position as in another ministry within the church? (By the way, this can also apply to the world of work.) When God desires to move you sometimes, he will remove the grace to continue to do what you had previously found so easy to do. This is what happened to us. When God wanted to move us, he removed the grace to do what we had been doing. When we ignored his leading and continued to serve, we started operating in our own strength instead of flowing in his strength. Is there any wonder that it became so difficult for us to keep going? The grace to continue serving in that place had run out and we didn't recognize it.
4 Signs That the Grace to Serve Has Run Out
What then are the potential signs or signals that the grace to serve in the place you are serving, or working, has run out? Here are four that I can share with you.
1. No Joy
When what you are doing becomes a burden instead of a joy, you might be in the place where your grace has run out. Consider what Solomon said in Ecclesiastes.
"So I decided there is nothing better than to enjoy food and drink and to find satisfaction in work. Then I realized that these pleasures are from the hand of God" (Ecclesiastes 2:24).
When we are operating in the grace of God for a particular form of service, be it in the world of work or the church, God gives us the ability to enjoy what we are doing. When that joy leaves, it is possible that the grace to keep doing it has left as well.
2. No Passion
What is closely associated with joy is passion. Our passion is simply the thing we love to do, and generally when we are moving in our passions, we will find a measure of fulfillment in them. Most certainly we will find enjoyment in them. However, it is possible to be doing something you are passionate about, and at the same time no longer find any joy in it. This is what was happening to us. If you find yourself in this position, it is time to consider that maybe the grace to continue has run out.
3. No Satisfaction
The other beautiful thing about God's grace to serve is that he allows you to find satisfaction in what you are doing. For many, the satisfaction comes from knowing what you are doing matters in some way. What happens when what you are doing still matters, but you are no longer finding satisfaction in it? It is possible the grace God had previously given you is no longer present.
4. No Energy
When the grace to serve in a certain area has gone, you will often discover your drive, desire, and motivation to serve in that capacity goes right along with it. You will find it increasingly difficult to serve or give yourself to the work like you had before. Again, this could simply mean that God is trying to move you and he takes the grace away to make it evident to you.
What Should You Do if You Feel the Grace to Serve Has Run Out?
If you feel you are currently in this situation, I want you to do two things: pray and wait.
You should pray to see if indeed this is a situation where God is looking to move you, and you should wait for a moment to discover if this is a temporary thing or a permanent thing. If it is related to ministry, it may require you stepping away for a short time to hear or know what God is saying. This is a little bit more difficult in a work setting, but you can still pray and wait.
When you are away one of two things will happen. It will either be that absence will make the heart grow fonder, or it will be out of sight, out of mind. Your response in this situation will be a big indicator of whether the grace to keep serving is still present. If you should discover that the grace is no longer there to keep serving, then stop serving. I know that is often difficult, especially when you wonder who will take over for you. But there is one last thing you must remember which we did not. If God is leading you out, he will lead someone else in. The work ultimately is his responsibility, and he will make sure that his work gets done. So follow his leading and allow his grace to bring you to the next place that he wants you to go.
More from this author
Are We Doing Church the Right Way?
The Hidden Truth of Philippians 4:13: "I Can Do All Things through Christ Who Strengthens Me"
The 4 Types of People in Every Church

Photo credit: ©Getty Images/fizkes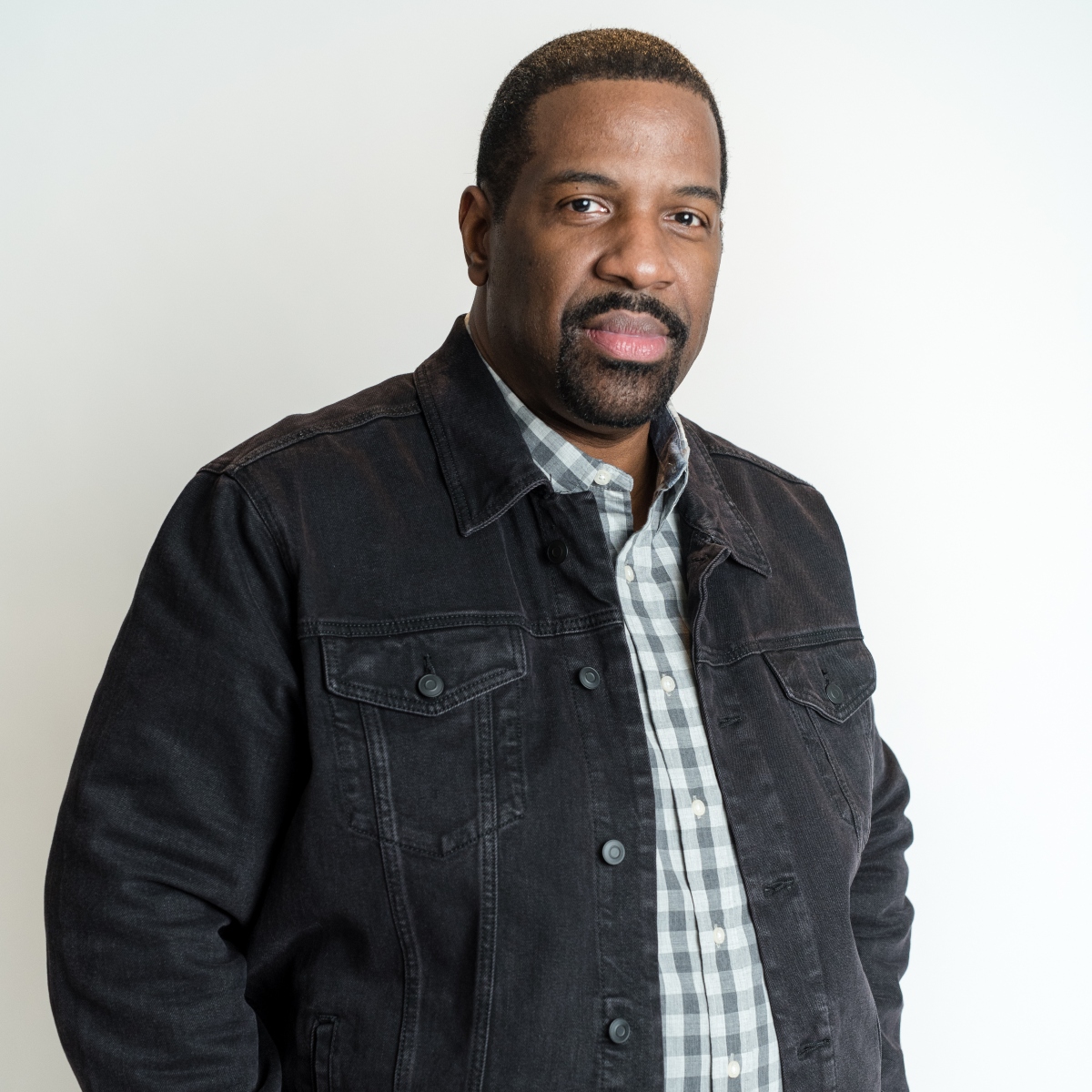 Clarence L. Haynes Jr. is a speaker, Bible teacher, and co-founder of The Bible Study Club. He is the author of The Pursuit of Purpose which will help you understand how God leads you into his will. His most recent book is The Pursuit of Victory: How To Conquer Your Greatest Challenges and Win In Your Christian Life. This book will teach you how to put the pieces together so you can live a victorious Christian life and finally become the man or woman of God that you truly desire to be. Clarence is also committed to helping 10,000 people learn how to study the Bible and has just released his first Bible study course called Bible Study Basics. To learn more about his ministry please visit clarencehaynes.com.