It happened during the time of the Jewish exile to Babylon. King Nebuchadnezzar had attacked and subdued Jerusalem, and ordered the chief of his court officials,
to bring into the king's service some of the Israelites from the royal family and nobility — young men without any physical defect, handsome, showing aptitude for every kind of learning, well informed, quick to understand, and qualified to serve in the king's palace. He was to teach them the language and literature of the Babylonians (Daniel 1:3-4).
Little did Nebuchadnezzar realize what he was letting himself in for or know who would be teaching whom.
Among those who were chosen were some from Judah: Daniel, Hananiah, Mishael and Azariah. The chief official gave them new names: to Daniel, the name Belteshazzar; to Hananiah, Shadrach; to Mishael, Meshach; and to Azariah, Abednego (Daniel 1:6-7).
While Daniel was the more well-known of the four, and the author of the Book of Daniel, of course, it is his three friends who are the focus of this story. Shadrach, Meshach, and Abednego.
Nebuchadnezzar had ordered all in his kingdom to, upon command, fall down in worship of the gold idol the king had built of himself. The penalty for not doing so? To be thrown into a blazing hot fiery furnace.
Some of his astrologers, who hated the Jews, reported to the king that our three young men — Shadrach, Meshack, and Abednego — refused the command and would not worship the statue. Naturally, the king was furious and ordered the three brought before him.
Demanding their obedience, the trio still refused to bow down in worship to other gods or idols. Their confidence was in their God, who would save them from the blaze — but, even if he did not, they still refused to serve other gods.
Imagine the audacity. No — imagine the courage and strength.
The king was so incensed, he ordered the furnace to be brought to seven times the normal heat. It was so hot, it burned up soldiers who threw the three, firmly tied, into the furnace.
Suddenly Nebuchadnezzar saw not three men in the furnace — but also a fourth. All walking around in the fire, unbound and unharmed — and proclaimed the fourth man looked like a "son of the gods" (Daniel 3:25).
He immediately ordered Shadrach, Meshach, and Abednego to come out. The king and his court saw "that the fire had not harmed their bodies, nor was a hair of their heads singed; their robes were not scorched, and there was no smell of fire on them" (Daniel 3:27).
Then Nebuchadnezzar said, "Praise be to the God of Shadrach, Meshach and Abednego, who sent his angel and rescued his servants! They trusted in him and defied the king's command and were willing to give up their lives rather than serve or worship any god except their own God" (Daniel 3:28).
Many theologians believe, and I agree, the fourth man in the fiery furnace was none other than pre-incarnate Jesus Christ. God himself.
What Fiery Furnace Do You Face?
God never once promised we would be without difficulties, in fact, Jesus promised we would have trials in this life:
"I have told you these things, so that in me you may have peace. In this world you will have trouble. But take heart! I have overcome the world" (John 16:33).
So, what fiery furnace do you face? A tough marriage? Perhaps a job loss; or an unexpected diagnosis. Family challenges. Financial difficulties. Perhaps all or some of the above.
Whatever challenge, or challenges, we each may face, we can be assured each one of us has them. Of course, some may be a bit more blazing than others — yours, or mine, maybe seven times the intensity, but they are all fiery, nonetheless.
In the past six weeks, I have received two rather life-changing diagnoses. The first was that I was suffering from heart failure, likely as the result of multiple heart attacks, which I had not known I had suffered.
The second, just a few short days ago — a diagnosis of cancer of the bladder. As I write this, tomorrow I am facing a procedure to try to rid my body of cancer. A fiery furnace, indeed.
While the prognosis is good, in my own mind there remains a level of uncertainty that can be a bit unsettling. I find I am constantly reminding myself that the Lord is a God of miracles and can do far more than we could ever ask or even imagine (Ephesians 4:20-21).
I recently happened to run across a single sentence I had written in my journal a few years back. "The proof of God's love is not in what he allows to happen — it's in his promise that he will be right there with us when it does."
Remember when Jesus called for Peter to step out of the boat? It was only when Peter took his eyes off the Savior that he began to sink (Matthew 14:28-31).
When it is our turn to face a fiery furnace, we have two choices — to shake our fists at God and wonder "Why me?" "Why now?" — or to humbly acknowledge our weakness and step even closer to him, to rely on his strength, his grace, his mercy.
In All Circumstances
In his letter to the Thessalonians, Paul tried to encourage them through their trials:
Rejoice always, pray continually, give thanks in all circumstances; for this is God's will for you in Christ Jesus (1 Thessalonians 5:16-18).
Note that Paul did not say to give thanks for all circumstances, but rather in all circumstances. Regardless of what fire may be engulfing us at any given moment, we have much to be thankful for.
The love and grace of our Father that he sent his Son to pay our debt so that he could dwell in us through his spirit, and we could spend eternity with him.
Certainly, Scripture teaches that our faith is matured and strengthened through testing (James 1:2-4).
You Are Not Alone
Unfortunately, in this "social media" era in which we live, so many want to put on their most happy face for others to see. It always looks like everyone else is living such care-free and trouble-free lives. Don't believe it.
From when I was a very young boy, I remember my dad repeating a quote to me, which I only found out years later was from Helen Keller, who was deaf, blind, and could not speak, "I cried because I had no shoes until I saw a man who had no feet."
The quote has stuck with me all these years. There is always someone worse off than we are.
During the past few weeks in which I had received my news, a nephew I love dearly was going through his own fire — a blazing furnace seven times strong.
This young man had wrestled cystic fibrosis his entire life, even enduring a lung transplant some 19 years ago. He was in the midst of wrestling with his body's rebellion against the foreign lungs when he was diagnosed with pancreatic cancer.
Never have I witnessed such an incredible attitude in such trying circumstances. Never once have I heard Scott say, "Why me."
Never once have I seen him shake his fist at God. The man is 20 years my junior yet serves as an inspiration to me in my attitude toward my own fires.
A Comfort to Others
We may never know in this lifetime why the Lord allows us to face the fire. Perhaps — just perhaps — it is so we can be a comfort, an inspiration, to others.
So that, rather than putting a good face on social media, we can let others know that they are not alone. God comforts us in all our troubles so we can comfort others (2 Corinthians 1:3-4).
A few years ago, the lead singer of Mercy Me, Bart Millard, wrote and recorded the song Even If. His son had been diagnosed with type-1 diabetes at two years old. A blazing furnace. From that experience, Bart wrote these lyrics:
"I know You're able and I know You can Save through the fire with Your mighty hand But even if You don't, My hope is You alone I know the sorrow, and I know the hurt Would all go away if You'd just say the word But even if You don't, My hope is You alone"
According to Google, the official lyric video has had over 100 million views. That's 100 million people who have taken some comfort in knowing they are not alone.
Take heart — the Lord stands with us in whatever fiery furnace we face.
For further reading:
What Did Jesus Mean That We Will Have Trouble in This World?
Why Does Daniel Have the Most Memorable Bible Stories?
What Was the Fiery Miracle of Shadrach, Meshach, and Abednego?
Photo Credit: ©iStock/Getty Images Plus/Manudri
---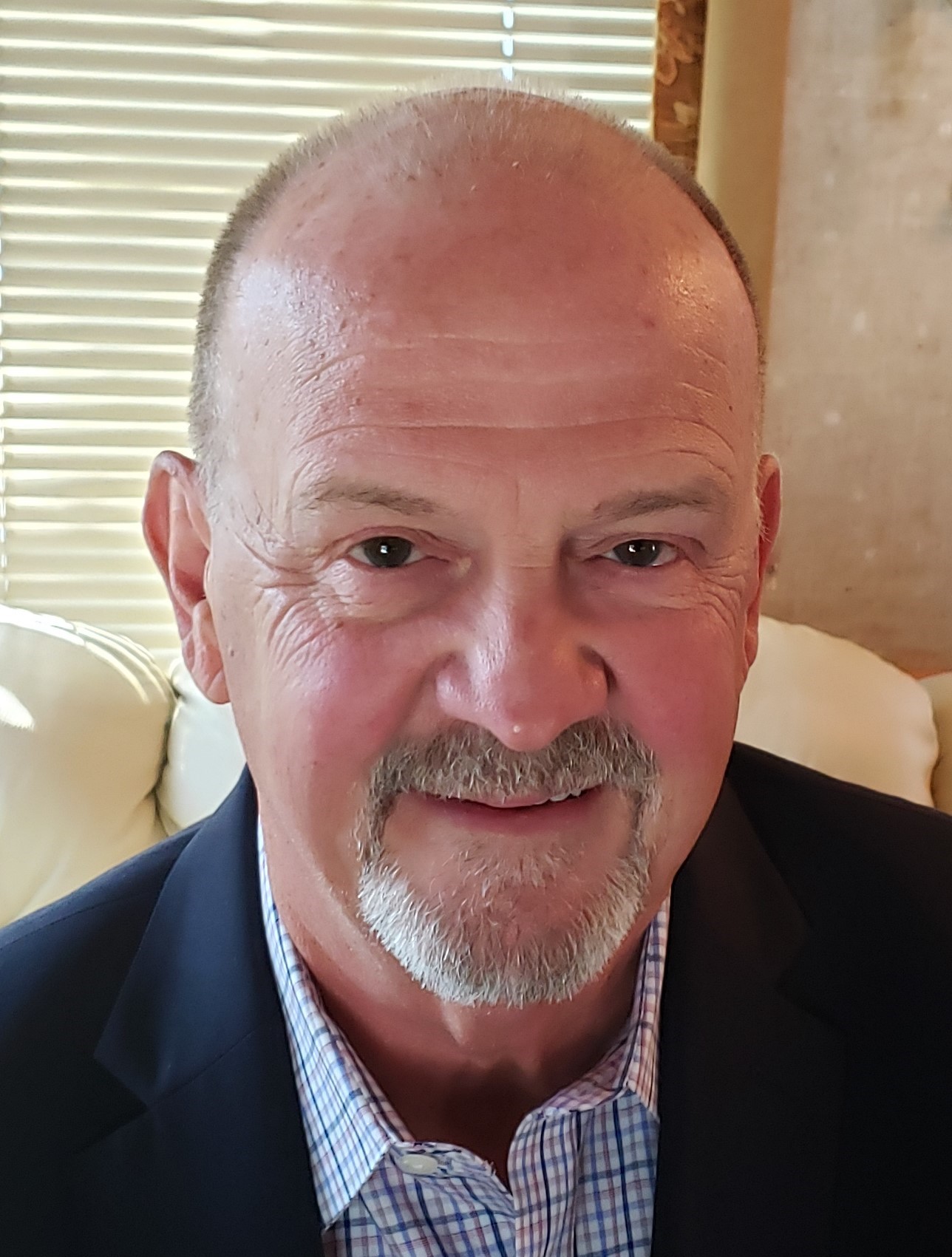 Greg Grandchamp is the author of "In Pursuit of Truth, A Journey Begins" — an easy-to-read search that answers to most common questions about Jesus Christ. Was he real? Who did he claim to be? What did he teach? Greg is an everyday guy on the same journey as everyone else — in pursuit of truth. You can reach Greg by email [email protected] and on Facebook.
Related podcast:
The views and opinions expressed in this podcast are those of the speakers and do not necessarily reflect the views or positions of Salem Web Network and Salem Media Group.
Related video:
These verses serve as a source of renewal for the mind and restoration for the heart by reinforcing the notion that, while human weakness is inevitable, God's strength is always available to uplift, guide, and empower us.
Video stock video and music probided by SoundStripe