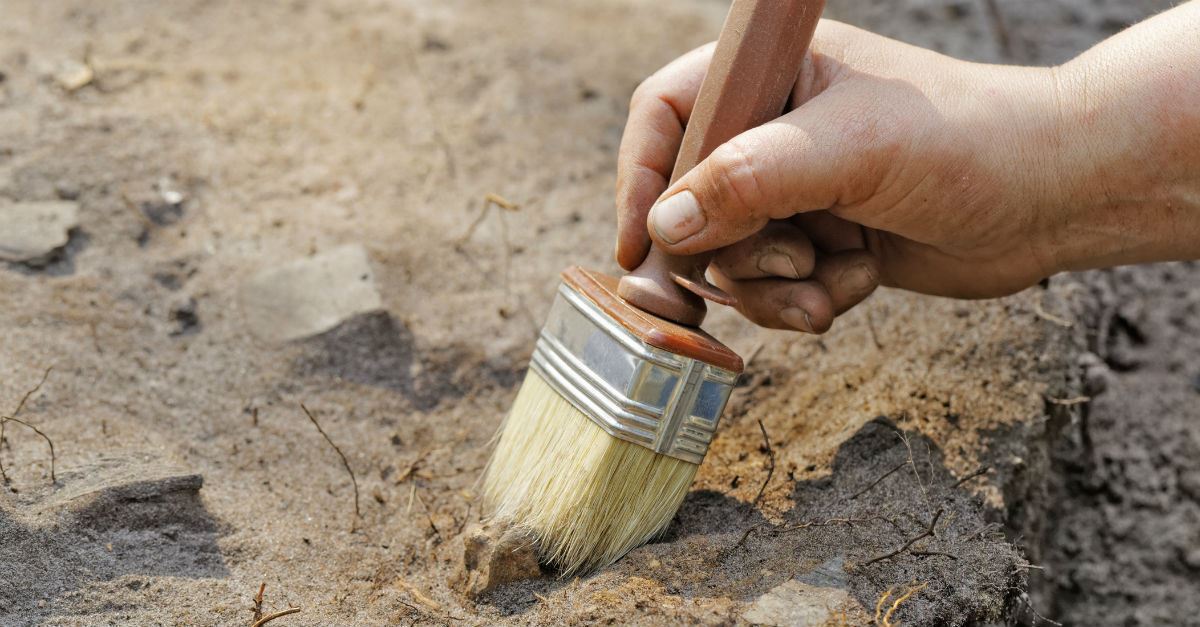 Where Is the Church of the Apostles?
Excavation work had been taking place in Israel for four years already near the Sea of Galilee in an area called el-Araj, which is believed to be site of the biblical village of Bethsaida.  
According to dig leader Prof. Steven Notley of Nyack College, "at the end of next season we expect to be able to […] definitely answer the question of the location of New Testament Bethsaida-Julias," he told Fox News. The exact location of Bethsaida has been debated, but Professor Notley places this biblical site on the shores of the Galilee at el-Araj where the church ruins were recently found.
If you look up Bethsaida on a modern map of Israel, there is only a bus stop in Jordan Park, a few kilometers North East of Capernaum, slightly inland from the northern shore of the Sea of Galilee.
Hebrew definitions of the name Bethsaida mean variously "house of fruits, or of food, or of snares," "house of fish," or "place of fishing," according to BibleHub.com. The Biblical Bethsaida was "acity in Galilee, on the western shore of the lake of [Sea of Galilee], a little north of Capernaum; it was the birthplace of the Apostles Philip, Andrew, and Peter, and was often visited by our Lord," they stated.
The New Testament mentions Bethsaida several times. Several important events take place in or near the town of Bethsaida.
Jesus healed a blind man there (Mark 8:22).
Bethsaida is where Jesus and his disciples withdrew after feeding the 5,000 (Luke 9:10).
In Mark 11:21, Jesus proclaimed, "Woe to you, Chorazin! Woe to you, Bethsaida! For if the miracles that were performed in you had been performed in Tyre and Sidon, they would have repented long ago in sackcloth and ashes."
When Was the Church of the Apostles Built?
Evidence at el-Araj indicates that "the site appears to have been unoccupied for about two centuries during the 4th and 5th centuries A.D," Fox News reported. Discoveries at the site date from the Byzantine Era, which commenced during the later part of the Roman Empire in the early 4th century and continued for several hundred years after its fall in 476 AD to Emperor Constantine who "established Christianity […] as Rome's official religion" and churches were being constructed, according to History.com.
Archaeologists identified the buildings as Byzantine by architectural features and also by evidence such as an account by Christian pilgrim, Bishop Willibald of Bavaria. He reported seeing a church "in Bethsaida built over the house of Peter and Andrew" during his travels in 725 AD, according to the Fox News report. Clues would indicate the church was built in the 6th Century or later.
What Did the Church of the Apostles Look Like?
The most famous sacred structure from the Byzantine period to survive was completed in 563 AD: Hagia Sophia in Istanbul. This church, now a museum, reflects the possible style of the Church of the Apostles with its use of marble, gold, as well as "smooth surfaces of stuccoed walls and the great unconcealed masses of vaults and domes," as Encyclopedia.com described. The Church of the Apostles might have displayed similar features.
Previous excavations at el-Araj and the Church of the Apostles uncovered "pieces of marble" and "small gilded glass blocks called tesserae," used to create mosaic wall designs, Fox News stated. A mosaic floor, uncovered at Notley's site, was typical of lavish Byzantine building design as well.
What's the Importance of Biblical Archaeology?
Notley told reporters that before this archaeological discovery, the existence of the Church of the Apostles was uncertain and debated by many scholars. Even though "it is mentioned in Byzantine pilgrimage itineraries, many thought these reports mistaken," he said. "The church indicates that there existed a living memory in the Christian community about the location of Bethsaida, home of Peter, Andrew and Philip."
Researchers would say its location over the apostles' home fits with the trend that "early churches were often associated with biblical sites, or tombs of saints and martyrs," LiveScience.com stated.
Associating the rise of Christianity during the early years with specific buildings is challenging because people were the church. Acts 8:3 reports how Saul, before his conversion, went "from house to house" in order to find and arrest Christ's followers (Acts 8:3). The earliest known church building used for the specific purpose of gathering to worship "was a house that came into Christian possession and was remodeled in the 240s," according to Christianity Today.
Locating biblical people and events geographically provides evidence for the historicity of Christ's ministry.
"Geographical and topographical features have presented some of the strongest evidence to skeptics about the inspiration of Scripture" because "authentic history demands accurate contextual descriptions of geography, topography, and time," according to ChristianResearcher.com.  
When structures such as The Church of the Apostles emerge, they provide evidence that body of the church was growing within just a few centuries of Christ's ascension (Acts 1:6-12). Its location above the home of two Apostles points to their enduring legacy as ambassadors of King Jesus and the importance of their work, spreading Jesus' Good News and demonstrating the type of love and compassion He taught.
Other Sources:
BiblePlaces.com, Bethsaida.
Encyclopedia.com, Byzantine Architecture.
Candice Lucey lives with her husband and daughters in (mostly) tranquil Salmon Arm, BC, Canada. Here, she enjoys digging into God's word when not working or taking part in ministry activities. Her prose and poetry has previously appeared in such publications as Purpose and Creation Illustrated, and her short plays were performed at Christmas by Sunday School students for several years. Catch up with Candice's scriptural studies at her blog Wordwell.ca.
Photo Credit: Getty/Krugloff
---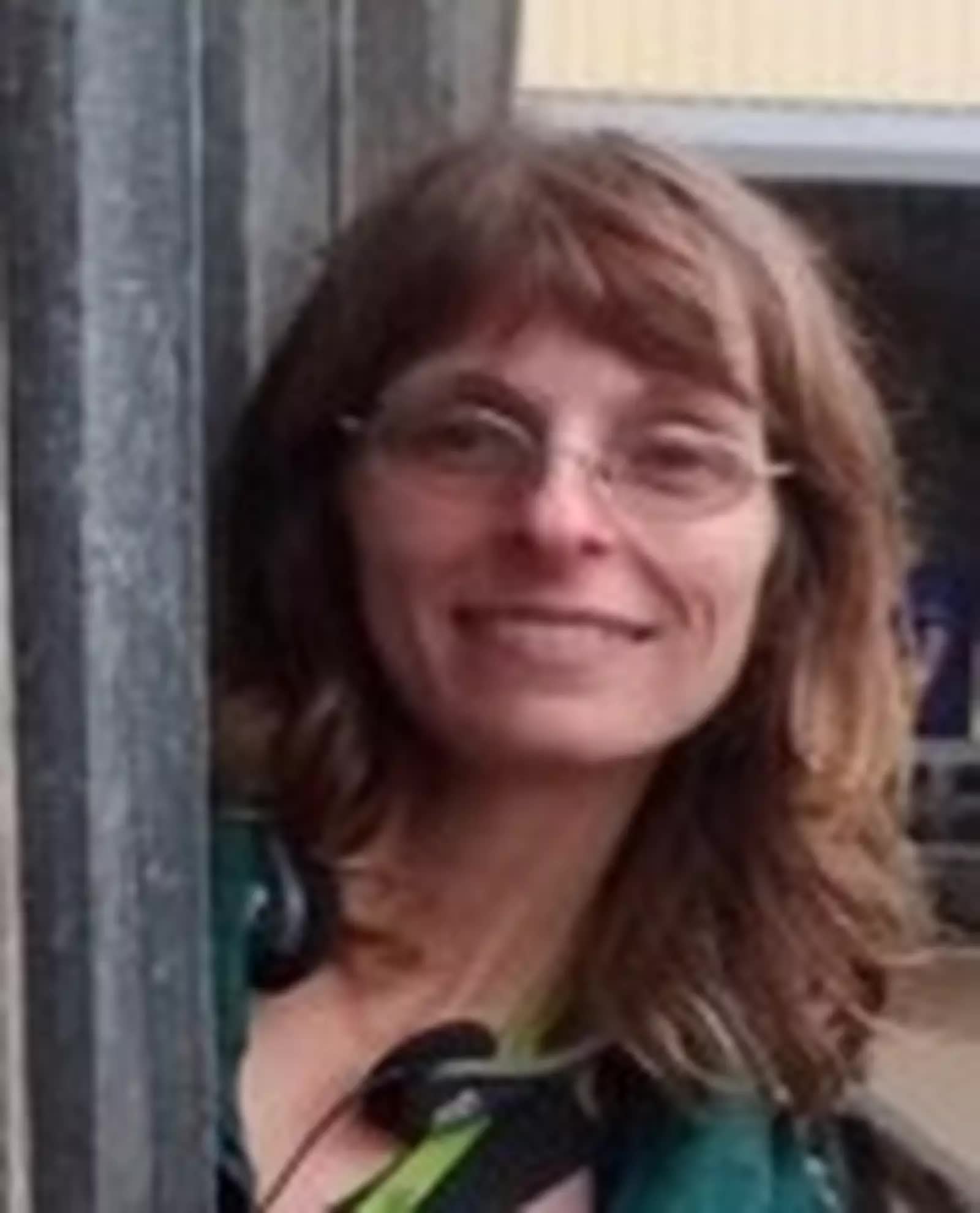 Candice Lucey loves Christ and writing about His promises brings her much pleasure. She lives in the mountains of BC, Canada with her family.