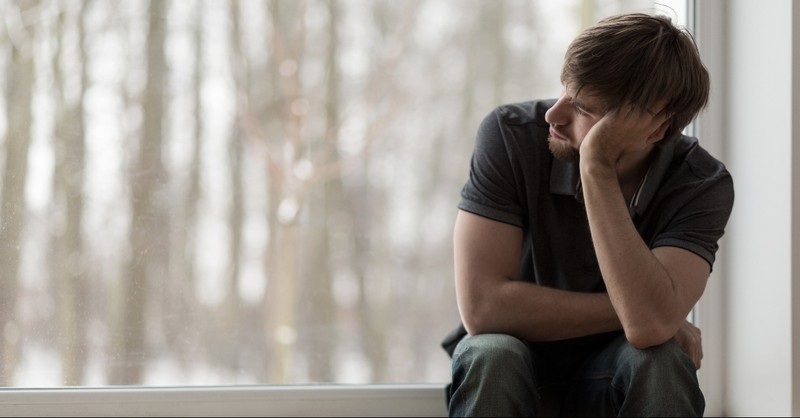 Where do wars and fights come from among you? Do they not come from your desires for pleasure that war in your members? You lust and do not have. You murder and covet and cannot obtain. You fight and war. Yet you do not have because you do not ask. You ask and do not receive, because you ask amiss, that you may spend it on your pleasures (James 4:1-3).
Motivation is what pushes us to accomplish various things in life. Sometimes these motivations are not what they look like in our minds. When we want something so badly, we will do anything to satisfy our desire. What if what we seek is not from a healthy place in our hearts? Pride and jealousy are negative motivators that entrap our minds to seek out our desires.
If we ask God what we need of Him and we ask with negative motivations, then we are surely not to receive. God doesn't give us things that will be negatives in our lives. We cannot have a deceiving and contentious heart because God already knows the motives of our hearts (Proverbs 16:2).
If we continue to fight and seek trouble for the things that we think we need then we are essentially asking for the wrong things. We ask God because He is our provider and He knows exactly what we need (Matthew 6:8).
Understanding Pride
Do not love the world or the things in the world. If anyone loves the world, the love of the Father is not in him. For all that is in the world — the lust of the flesh, the lust of the eyes, and the pride of life — is not of the Father but is of the world. And the world is passing away, and the lust of it; but he who does the will of God abides forever (1 John 2:15-17).
In Isaiah 14, God tells us that it was pride that essentially that brought down the enemy to earth along with some of the angels. The enemy wanted to be above God and he wanted to be the one who was worshipped. Now you see how the enemy brought that pride back to us because of sin. For example, Proverbs 16:18 states that "pride goes before destruction, And a haughty spirit before a fall."
This verse makes me think about how, with social media, we constantly see people showing off their possessions. We want what we see and therefore think that's what we need — along with advertisements overtly telling us that we need it. I have fallen for it many times, believe me. We are all tempted into actions that we know deep aren't necessary.
In Proverbs 29:23, it states, "A man's pride will bring him low, But the humble in spirit will retain honor." Pride is what brought the enemy to a low place. Pride took him away from God, and now he seeks to destroy us.
Pride will drive us to do things that we thought we could never do. We have crime in this world because of pride. If we are brought to a lowly place because of our negative actions, then maybe it is time to look to God and ask what actions of ours have brought us to this place.
One other example in the Bible that reflects the motives of our hearts is in 1 Samuel 16:7. King David was to be anointed out of all of his siblings. King David was just a shepherd and spent most of his days alone in the pasture.
But God saw his heart and chose him. So, if our pride rules our hearts, then it rules our decisions and motives. You see, we ask with a humble heart because the Holy Spirit within us wants God's will more than what we think we want.
Mathew 7:7 states, "Ask, and it will be given to you; seek, and you will find; knock, and it will be opened to you." Therefore, if we ask with the wrong motives, and seek with the wrong motives then we will find something totally different than what we thought.
Abiding in Jesus
"I am the true vine, and My Father is the vinedresser. Every branch in Me that does not bear fruit He takes away; and every branch that bears fruit He prunes, that it may bear more fruit. You are already clean because of the word which I have spoken to you. Abide in Me, and I in you. As the branch cannot bear fruit of itself, unless it abides in the vine, neither can you, unless you abide in Me."
"I am the vine, you are the branches. He who abides in Me, and I in him, bears much fruit; for without Me you can do nothing. If anyone does not abide in Me, he is cast out as a branch and is withered; and they gather them and throw them into the fire, and they are burned. If you abide in Me, and My words abide in you, you will ask what you desire, and it shall be done for you. By this My Father is glorified, that you bear much fruit; so you will be My disciples" (John 15:1-8).
In verse seven, it states that if you abide in Jesus and have His words abide in you, then you ask what you desire because your abiding is not in yourself. It also states, in verse five, that you cannot do anything apart from Jesus.
So, what does this mean exactly? Well, if you are seeking things in your own strength and your own desires then you are not abiding with Jesus. The exact definition of "abide" is to remain, continue, and stay. So, if we are asking God for a thing while not abiding then we are only continuing to stray away from God's will for us.
We don't have it because we ask to satisfy our own desires and pleasures. We don't have because we don't abide in Jesus, because we decided to take control and go down our own path. We lust and strive after things of this world because of jealousy and pride. So, why don't we try to abide in Jesus and read the Word of God and apply it to our lives?
Let us give our pride over to God so that He can show us exactly what we need. In reality, all we need is God. We do not need anything else. But God knows our needs (Matthew 6), and He is faithful to give us what we need. It's okay to ask God for things but remember the motives behind what you are asking.
A Closing Prayer
Father, you are glorious, worthy, and faithful. We thank you, God, for everything that you have given us. But we thank you more, God, because you are good, and you are worthy of all praise.
Father, I pray that we each examine our hearts and motivations on what we ask of you. I pray that we humble ourselves and stop believing that we don't have enough. God, you are enough for us and I pray that those who do not know that will be revealed to them. In Jesus' name, Amen.
Photo Credit: ©iStock/Getty Images Plus/KatarzynaBialasiewicz
---
Rebecca Mashburn (Gordon) has a wonderful husband named Joseph. She has a blog, Trust. Lean, Seek and is working on becoming what God is calling her to. She has a bachelor's in psychology and hopes to one day pursue a degree in biblical counseling. Rebecca loves to be in nature, especially in springtime, and she loves to travel. She has a loving family and hopes one day to have children of her own.