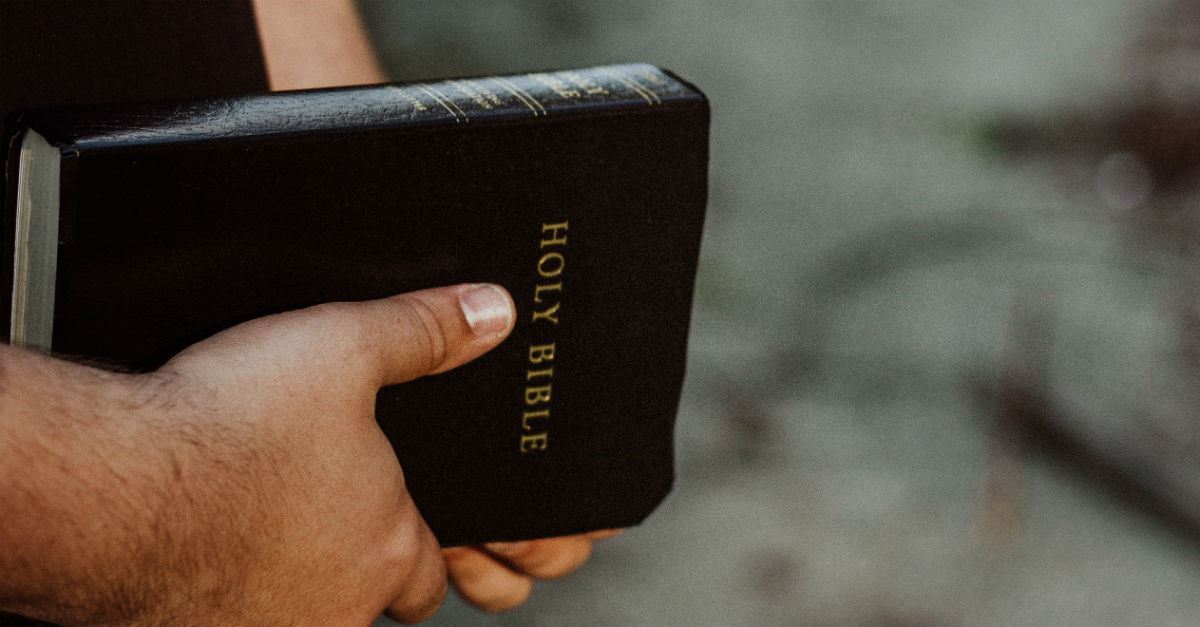 "Your Faith Has Made You Well" Definitions and Meaning
In three Bible passages, Jesus healed people and told them "your faith has made you well." He healed 10 lepers (Luke 17:11-19), the woman with the issue of blood (Matthew 9:20-22), and a blind man (Mark 10:46-52).
In some versions of the Bible, the word "well" is translated as "whole." And the word "well" in each of the three passages mentioned above is the same word (Strong's 4982) translated "to save" in John 3:16-17.
"For God so loved the world that he gave his one and only Son, that whoever believes in him shall not perish but have eternal life. For God did not send his Son into the world to condemn the world, but to save the world through him." (John 3:16-17)
To be whole is to be saved. Beyond physical healing, God's plan is to save the world from sin. It is His plan to save us from eternity away from Him.
"Now may the God of peace Himself sanctify you completely. And may your spirit, soul, and body be kept sound and blameless for the coming of our Lord Jesus Christ. He who calls you is faithful, who also will do it" (1 Thessalonians 5:23-24). 
Jesus Heals 10 Lepers
"As Jesus continued on toward Jerusalem, he reached the border between Galilee and Samaria. As he entered a village there, ten men with leprosy stood at a distance, crying out, 'Jesus, Master, have mercy on us!' He looked at them and said, 'Go show yourselves to the priests.' And as they went, they were cleansed of their leprosy. One of them, when he saw that he was healed, came back to Jesus, shouting, 'Praise God!' He fell to the ground at Jesus' feet, thanking him for what he had done. This man was a Samaritan. Jesus asked, 'Didn't I heal ten men? Where are the other nine? Has no one returned to give glory to God except this foreigner?' And Jesus said to the man, 'Stand up and go. Your faith has healed you'" (Luke 17:11-19).
In biblical times, the priests in Israel were essentially the protectors of society. Any sickness or disease that was known in the community of the area was kept separate from the rest of society.
According to Nigel Allan's report on "The Physician in Ancient Israel: His Status and Function," "It was the priests job to protect and prevent any impurities that could justify the sanctity of the community." Allan uses the word "cult" in his medical history report, but in this instance the subject is based upon the role of the priest in ancient Israel.
So, when Jesus said, "go and show yourselves to the priests," (Luke 17:14), He knew that would verify the healing that took place because the priests would know the evidence of leprosy is no longer present.
In Matthew Henry's Concise Commentary, it states that, "Christ noticed the one who thus distinguished himself, he was a Samaritan. The others only got the outward cure, he alone got the spiritual blessing."
If the other nine lepers only got the outward cure, then what did he mean by spiritual blessing?
Maybe it was an acknowledgment that Jesus is God. The Samaritan saw that he was healed. That stopped him in his tracks, and it seems that maybe He opened his heart to God. There is no evidence in the Bible that clearly states whether this is true or not. But, Hebrews 11:1 says "Now faith is the assurance, or reality, of what is hoped for, the proof of what is not seen."
Jesus Heals the Woman with the Issue of Blood
There are many miracles and healings throughout the Bible, including the woman with the bleeding issue.
"Just then a woman who had suffered for twelve years with constant bleeding came up behind him. She touched the fringe of his robe, for she thought, 'If I can just touch his robe, I will be healed.' Jesus turned around, and when he saw her, he said, 'Daughter, be encouraged! Your faith has made you well.' And the woman was healed at that moment." (Matthew 9:20-22)
She may not have seen Jesus heal before, but she trusted with just a little faith. She trusted him, and because of this, her faith led her to "walk by faith, not by sight" (2 Corinthians 5:7).
Jesus Heals the Blind Man
Mark 10 states that the blind man, Bartimaeus, was sitting on the side of the road begging. He heard Jesus was passing by, and it was by his faith that he called out to Jesus.
"They came to Jericho. And as He was leaving Jericho with His disciples and a large crowd, Bartimaeus (the son of Timaeus), a blind beggar, was sitting by the road. When he heard that it was Jesus the Nazarene, he began to cry out, 'Son of David, Jesus, have mercy on me!' Many people told him to keep quiet, but he was crying out all the more, 'Have mercy on me, Son of David!' Jesus stopped and said, 'Call him.' So they called the blind man and said to him, 'Have courage! Get up; He's calling for you.' He threw off his coat, jumped up, and came to Jesus. Then Jesus answered him, 'What do you want Me to do for you?' 'Rabbouni,' the blind man told Him, 'I want to see!' 'Go your way,' Jesus told him. 'Your faith has healed you.' Immediately he could see and began to follow Him on the road."(Mark 10:46-52)
Bartimaeus displays that "faith comes from hearing, hearing the Good News, which is the Word of God" (Romans 10:17).
In life, we beg and plead with God on why and how things happen, or even about life events in the future. We worry and have doubts that God will come through for us. But what if we, like Bartimaeus, have blind faith that God is going to be there for us? Trust that God that created the earth, (Genesis 1), will lead you, and guide you throughout your life.
God Gives Us Faith
God gives us faith to trust Him not for God but for us alone.
"For by grace you have been saved through faith. And this is not your own doing; it is the gift of God, not a result of works, so that no one may boast" (Ephesians 2:8-9).
Our faith comes from God alone. The Samaritan with leprosy, the woman with the bleeding issue, and Bartimaeus the blind man first had faith and trusted that God alone would be there to heal them.
Sources:
BibleHub.com, Commentaries. Mark 10:46.
BibleHub.com, Commentaries. Luke 17:14.
BibleStudyTools.com, Strong's Concordance 4982.
SemanticScholar.org, "The Physician in Ancient Israel: His Status and Function." Nigel Allan, 2001.
Rebecca Gordon has a bachelor's degree in psychology and a heart for the nations. She has a wonderful boyfriend named Joseph and a sweet dog named Lucky. She has lived in the Atlanta metro area all her life. She loves photography and plans to use that in her ministry one day. She also loves sweet tea and laying by the pool in the summer. Her focus now is becoming the writer that God has created her to be. Connect with Rebecca on Instagram: @beck242 or on her website Free and Healed.
Photo Credit: Unsplash/Priscilla du Preez