Most of us could easily recite Psalm 23 with our eyes closed. It is one of the most well-known and well-loved hymns of David, and it brings us great encouragement and confidence in the Lord. We are reminded as His sheep of the leading of the Good Shepherd, and we are also reminded in the last half of the psalm that the Lord is a gracious Host. But when reading the first half of Psalm 23, we Westerners may have a false misconception of the green pastures.
Several months ago, I had written a personal blog post titled Why We Need the Good Shepherd. Of the comments I received, there was one, which stood out to me. This person recommended I watch a video by a minister named Ray Vander Laan about Psalm 23.
I encourage you to watch it as it is quite fascinating to see the eastern culture displayed in the biblical understanding of a shepherd and his sheep. One of the most thought-provoking aspects was him explaining the green pastures and how it relates both to the sheep and to us as His sheep. The green pastures are not at all what you may have pictured in your mind.
At the very beginning of Psalm 23, we read a comforting statement that David sings to God in verse 1, "The Lord is my shepherd; I shall not want." David is both acknowledging to Whom he belongs, and he is acknowledging that as the Shepherd, He takes care of His sheep. Jesus proclaims one of the seven "I AM" statements in the Gospel of John as He is the good Shepherd.
In John 10:7, He proclaims that He is the door to the sheep. He goes on to say, "If anyone enters by me, he will be saved, and will go in and out and find pasture" (John 10:9). He makes it clear that through Him is abundant life, which is eternal life (John 10:10).
As the good Shepherd, He takes care of us. A shepherd tends to their sheep in protecting them from harm, leading them to sustenance, and guiding them forward. Here in Psalm 23, we can see those same things taking place. He has provided all that we need for a godly life. There is no want in Christ as He cares greatly for us. There is great contentment in the Lord.
As we go on to verse 2, we read, "He makes me lie down in green pastures," and here is where the video got interesting and applicable to this verse. Ray Vander Laan had been out in the desert with shepherds and had observed certain occurrences.
One thing that puzzled him in the desert with a flock of sheep was where they were going to find food to eat. He mentioned in a joking way that he wondered if these were rock-eating sheep because, at first glance, the landscape appeared desolate.
But then, after speaking to someone who could speak the same language, he was given the answer to his question. The desert was about 20 miles from the Mediterranean Sea, and the west wind would blow at night from the sea, bringing in droplets of water along with the breeze, which rested upon the rocks.
Wherever this happened, little tufts of grass would grow. These tufts were dispersed throughout the desert, and shepherds had cut trails leading their sheep along the areas of the grass tufts. These shepherds were making sure their sheep had what they needed to eat even though, at first glance, the environment looked quite bleak.
They found these areas in the desert so that the sheep had what they needed for sustenance. As the sheep walked along, they trusted the shepherd to lead them, not knowing when their next meal would come. Those familiar with the area call this the green pastures.
The Provisional Shepherd, Not the Pampering Shepherd
Many of us would have looked across that landscape and had the same thoughts as Ray. I mean, when I think about a flock of sheep, I imagine them in a lush pasture, surrounded by acres of never-ending green grass with no lack in sight.
But this is not accurate. When the man told Ray the tufts of grass in the desert were called green pastures, Psalm 23 immediately came to Ray's remembrance.
Recommended
The man then began to challenge his thinking, even more, saying that Western Christians believe God will plunk them down in belly-deep alfalfa where they will have everything they need for the rest of their lives. He then challenged Ray with this question, "Do you have what it takes to handle what is going to happen to you in the next fifteen minutes?"
This conversation had a great impact on Ray, and it caused him to not only see the evidence of the green pastures here in the desert in Psalm 23, but he found himself pondering his own life and this revelation. And while listening to this, I found myself doing the same.
You see, I have had the same misconception about being a sheep. I have a Western mindset. Numerous times, I have read the Bible from a Western perspective, not understanding the eastern culture in the day-to-day life referenced in Scripture.
There were things Jesus said in which the people at that time would have recognized being relative to their culture. Sheep who hear the voice of the shepherd is one of several examples coming to mind.
When we think about the question posed to Ray, we should be willing to ask ourselves the same question and to challenge our own idea that God would plunk us down in belly-deep alfalfa, leaving us pampered and wanting for nothing. The truth is that our walk with Christ is not like that.
Our salvation is not dependent upon our works. It is based on His work, and it is a glorious work of eternal life. At the same time, we all go through things in this world, difficulties and trials, which seem to come out of nowhere. These things catch us off guard, but they do not do the same to the good Shepherd.
Our Walk with God
Do you have what it takes to handle what is going to happen to you in the next 15 minutes? The next hour? Ray stated this quote in his talk, "Worry is dealing with tomorrow's problems on today's pasture." We have all at one time or another done this very thing.
The sheep with the shepherd in the desert does not concern itself with what it needs fifteen minutes later. It has what it needs in the moment, and it has a shepherd to guide it to green pastures. As believers in Christ, we have all we need today because we follow Christ and trust in Him no matter what may come tomorrow.
Our walk with God mirrors Psalm 23 because He leads, He knows best, He provides in the moment, He instructs, He corrects, and He knows where the green pasture is today in the seemingly desolate places.
It is not the belly-deep alfalfa we need, and we are not promised such. But when we follow the Good Shepherd, Jesus Christ, He takes care of us, and He gives us what we need in the right time.
This type of green pasture brings dependency upon Him, trusting in His ways as He restores our soul while leading us on paths of righteousness for His name's sake.
For further reading:
What Does the Imagery of 'My Cup Runneth Over' Mean in Psalm 23:5?
Why Was Jesus Called the Good Shepherd?
What Did Jesus Mean When He Said, 'Take Care of My Sheep'?
How Do We Walk by Faith and Not by Sight?
How Has Jesus Come to Give Abundant Life?
Photo Credit: ©iStock/Getty Images Plus/Biletskiy_Evgeniy
---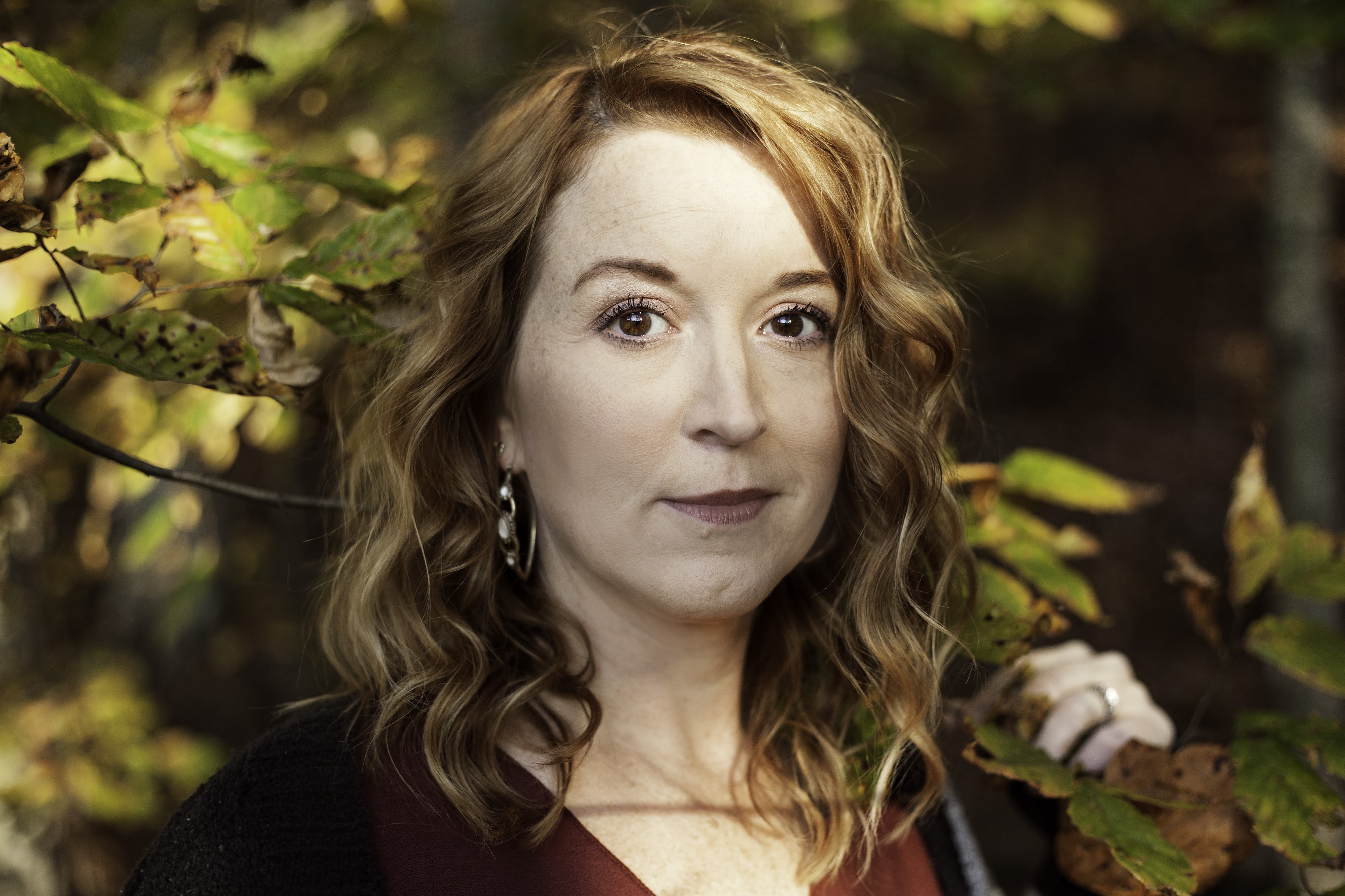 Dawn Hill is a Christian blogger known as The Lovesick Scribe and the host of The Lovesick Scribe Podcast. She is passionate about sharing the truth and pointing others back to Jesus Christ through the written Word as the standard of authority for Christian living and instruction while being led by the Holy Spirit into maturity. She is the author of NonProphet Woke: The Reformation of a Modern-Day Disciple. She is a wife to Nicholas and a mother to Anabel and Ephraim. You can follow her on Facebook and Instagram.
Related podcast:
The views and opinions expressed in this podcast are those of the speakers and do not necessarily reflect the views or positions of Salem Web Network and Salem Media Group.
Related video:
These verses serve as a source of renewal for the mind and restoration for the heart by reinforcing the notion that, while human weakness is inevitable, God's strength is always available to uplift, guide, and empower us.
Video stock video and music probided by SoundStripe