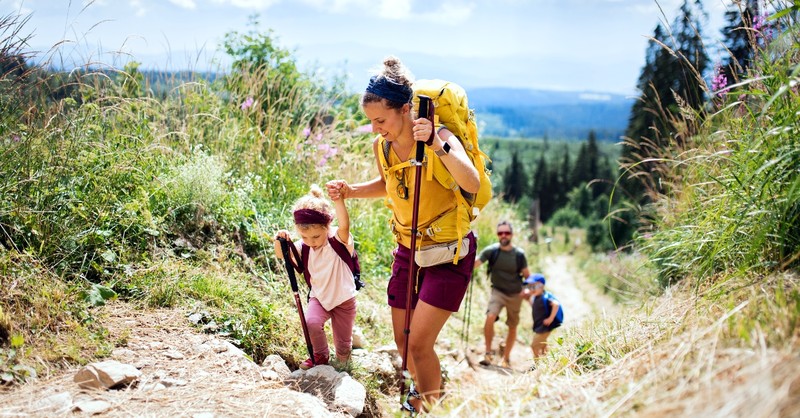 Often, we are discouraged during our Christian walk of faith. We have felt the call of God, and as we strive to follow his will, it seems as though we cannot accomplish or reach the goal that God has set before us.
We should try to remember that God is with us. He would not have placed that calling within us if he were not going to guide us to it. If we know and see someone struggling to follow their call, have we helped them? And if not, then why not help them?
Sometimes how we treat each other affects how we grow and how others see us. We should pray for one another. Ask if there is something with which we can help. New converts need maturing.
They look to the older Christians (in faith, not physical age) for guidance and reassurance. Do not knock them off the ladder before they have had time to start climbing. The best cure for discouragement is encouragement.
After 15 years of the Israelites not working for God, Haggai received word from God to give to his people. In chapter one, Haggai's first message was to get the people thinking and get them stirred up to do the work.
This second message reminded the older ones of the splendor of Solomon's temple. No expense was left out. God had said it would even be better than the previous one.
After the people got their hearts right, God started working through them and blessing them. We need to remember this, remember our lessons from the past but do not dwell on them.
Does God Give Us Courage?
Some people think it is not worth the effort if there is not a big crowd. If we are called to preach, teach, and witness God's Word, then do it. The size of the congregation does not matter. It does not mean that the Holy Spirit cannot move.
He may need to speak softly to the few that are present to get that larger response. Work with what we have and where we are. We are not to wait. We must be obedient (Ezra 3:12; John 14:15; Luke 6:46).
"Be strong…and work: for I am with you" (Joshua 1:7). The people of Judah had effectively gotten back to worshipping God, and he vowed to favor their endeavors.
Presently it was the ideal opportunity for them to work. We should be a group that studies the Bible, worships, and prays.
In any case, at least, we should get out and do what God has as a top priority for us to do. He wants to change the world through us.
God has given us something important to take care of in the congregation, in our work environment, and at home. The opportunity has arrived for us to be strong and work, for God is with us.
Everybody has a job, a calling, or a gift. It is one thing to worship in church on a Sunday morning, but our work is out there in the world. Our real duty is out in the world working on God's Temple, which is the body of Christ.
We ought to be out compelling others to come to Jesus. We cannot change the world, but Christ can through us. No matter what the task is, we are to stand up, step out, and start working (James 1:22; Jeremiah 42:11; Matthew 28:20).
The Israelites had been driven from imprisonment in Egypt to their Promised Land. They were God's picked individuals whom he directed and really focused on by his Holy Spirit.
However, he rebuffed them for their wrongdoings. He stayed faithful to his obligation and never left them (Exodus 29:45-46).
Regardless of the troubles we face or how disappointing our work might be, God's Spirit is with us. Just as the Israelites were punished for straying from God, he was still with them.
We will receive punishment for the sins that we may commit, but God is always there for us, to correct us, and to bring us back in line with him (2 Chronicles 20:15-17; John 14:15-17).
How Are We Encouraged Until Jesus' Return?
The words "once more" are not restricted to the prompt chronicled setting; they allude to God's control of history. He can act whenever he chooses. God will act in his time (Hebrews 12:26-27).
Whenever God vowed to shake every one of the countries with his judgment, he was talking about both the current judgment on the earth and the future judgment during the last days.
"The desire of all nations" has two potential implications (Haggai 2:7).
It could allude to Jesus the Messiah, who 500 years after the fact, would enter the Temple and fill it with his peace and glory, or on the other hand, it could likewise allude to the wealth that would stream into the Temple, given as contributions to God's children.
God wanted the Temple to be reconstructed, and he had the gold and silver to make it happen, yet what he really needed was willing hands. God has decided to use people to do the work.
He gives us the assets; however, willing hands should accomplish the work. Are our hands accessible for God's work in this world?
The model given in this message clarifies that blessedness will not come off on others; however, pollution will. Now that the individuals were starting to submit to God, he vowed to energize and flourish them.
However, they needed to comprehend that the actions in the Temple would not tidy up their wrongdoing; just contrition and compliance could do that.
In the event that we demand holding onto wrong perspectives and sins or keeping up with close associations with individuals, who are not seeking a relationship with Christ, we will be misled. Only when God's Holy Spirit fills us will living holy start.
Whenever a child eats spaghetti, it does not take too long before his face and hands are red, as well as his clothes. Sin produces a similar outcome, and it stains all that it comes in contact with.
Indeed, even acts of kindness accomplished for God can be spoiled by corrupt motives. The only cure is through God's purging and cleansing.
The people rebuilt the foundation of the Temple, and quickly God favored them. He did not wait until the work was done. God frequently sends his consolation and endorsement with our initial actions.
What Does This Mean?
God has chosen us. As letters in the old days had a wax seal and compressed with a signet ring, our letters are sealed with the blood of Christ upon our hearts.
No matter how rough the waters may get, no matter how dark the clouds may turn, not only will God shake out the evil of this land, but there will also be a pouring out of blessings on all of us at the end.
We should look at what lies ahead for us. We have been educated about Jesus. Are we practicing his teachings? We can and will experience the joys of Jesus (Ephesians 1:4; Isaiah 41:9; John 15:16).
For further reading:
6 Beautiful Psalms for Encouragement for You in Your Daily Life
5 Encouraging Psalms to Give Hope in Difficult Times
What Did God Mean 'Be Strong and Courageous'?
Photo Credit: ©iStock/Getty Images Plus/Halfpoint
---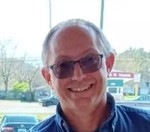 Chris Swanson answered the call into the ministry over 20 years ago. He has served as a Sunday School teacher, a youth director along with his wife, a music director, an associate pastor, and an interim pastor. Chris is a retired Navy Chief Hospital Corpsman with over 30 years of combined active and reserve service. During his service, he received numerous awards and citations. Chris holds a Doctor of Ministry, an M.B.A., and a B.S. in health administration. Chris and his wife Vicki of 25 years reside in Madison, Alabama. If you are interested in having Chris deliver God's Word at your place of worship, you can reach him here.