Do You Believe That God Is Real?
Do you need proof that the Bible is right when it says that God is real? Is God real to you? How do you convince others that God is real? These are questions that people ask themselves each day. You have asked yourself at least one of these questions before. I was a child when I realized that God was real. I accepted that God existed because my family raised me that way. As I grew older, I began to talk to Him because He existed. As I grew even older, studied His word, and asked for His Spirit, I gained even more proof that God is real. God will show Himself to you. He will speak to some and provide proof to others. The Bible says, "Study God's word to show thyself approved…a workman that needed not be ashamed rightly dividing the word of truth" (2 Timothy 2:15). At this stage in my life, I am not searching for proof that God is real. I know that He is real.
What Does the Bible Say about Whether God Is Real?
Let us look at Genesis 1. It reads, "In the beginning, God created the heaven and the earth." Isaiah 45:22 reads, "Look unto me and be ye saved, all the ends of the earth.: for I am God, and there is none else." Look to Isaiah 46:9, which reads, "Remember the former things of old: for I am God, and there is none else; I am God, and there is none like me." In Mark 12, Jesus discussed the first commandment of all. That commandment is the Lord our God is one Lord. He even discussed how we must love the Lord thy God with all thy heart, soul, mind, and strength. When Jesus finished saying these things, even telling us to love our neighbors as ourselves, one of the scribes spoke. He said, "Well Master, thou hast said the truth: for there is one God; and there is none other but he." (Mark 12:32)
Is There Proof That God Is Real In the Bible?
Yes, there is proof that God is real. The heavens and the earth are here. Who do you think created man, animals, insects, plants, and waters? Genesis 1 tells the story. It gives descriptive evidence, provided to humanity, of how God created the heavens and the earth. Throughout the annals of history, we have proof of people existing whose stories are shared in the Bible. We know that God's Son Jesus came to earth, and historians have proof that Jesus existed.
God documents His dealings and conversations with humanity in the Bible. He allowed various authors to write the history of God and His interactions in the affairs of man. I know a lot of good authors, but you cannot make up what is documented in the Bible. Historians have collaborated with many of the people listed in the Bible at their particular periods in history. These people existed, and there is evidence to prove it. Original scrolls of the Bible exist. This is further proof that God exists. He allows man to stumble upon enough evidence to encourage believers. The primary evidence is the Bible. Even proof of the Ten Commandments, which God gave to Moses for the people of Israel, exists.
Arguments for God's Existence That Christians Should Know
Throughout history, if authors have fabricated a book, then the truth comes out. In all my years of existence, I have never heard of someone proving that the Bible is inaccurate. I have seen authors on famous talk shows with an allegedly best-selling book. Then, I saw the follow-up months or years later, when they had to recant details of a book that should have been listed as fiction. I have not seen these particular arguments for the Bible.
I have seen high-profile atheists take out commercial time on television to tell us that they are not afraid of God and hell. Then, I have seen those commercials abruptly stop. They ran out of money, or God stopped it. For years, Madalyn Murray O'Hair spouted off about her unbelief in God. She was significant in helping to get prayer out of schools. She, too, had an expiration date and had to meet God.
The argument for God and His existence is so widespread and fundamental to life that even the world has taken principles from the birth of God's Son Jesus and commercialized it as Christmas. Christians love this celebration. Even those who are not Christians participate because everyone loves the holiday season. Here too, is proof of God's existence and how the world catches on.
How to Walk In the Truth That God Is Real
Christians need to be encouraged that God is real. Read your Bible and watch God reveal Himself to you. The word says, "I love them that love me and those who seek me early shall find me" (Proverbs 8:17). Get in a good Bible-based church. There are many different denominations out there. Find one that speaks to the truth of how you like to worship. I once heard Pastor Rod Parsley describe how to find a church. These are some things that he said:
1. The word of God is going forth. The preacher should be preaching from the Bible. You should be able to turn to the passage that he is preaching from. I cannot think of a time that I have been to a church, and the preacher did not open the Bible and tell us to turn with him or her to a specific Scripture. It is just standard operating procedure when it comes to hearing a sermon.
2. There is a vital distinction between right and wrong. The pastor should tell you what God considers holy living and what God does not consider holy living. I do not think the pastor or preacher should be putting a rubber stamp on sin and making us believe that it is okay. Ephesians 4:11-12 reads, "And he gave some, apostle; and some, prophets; and some evangelists; and some, pastors and teachers; For the perfecting of the saints, for the work of the ministry, for the edifying of the body of Christ." For your faith to remain strong, you will need to hear the word of God.
Romans 10:14-15 says, "How then shall they call on him in whom they have not believed? And how shall they believe in him of whom they have not heard? And how shall they hear without a preacher? And how shall they preach, except they be sent?" So, God does not expect us to know about or believe in Jesus until we hear from a gospel preacher, missionary, evangelist, or another witnessing Christian. Some have listened to Christian parents, and they believe because of their parents' faith. Usually, the preaching of the gospel is what draws people to Christ.
3. The pastor is not afraid to speak out against sin. There are so many restrictions that are being placed on the church. I remember a few years ago where they were examining the wealth of megachurches and how they were taking money from poor people. I do not think people are being held hostage to give. People give because they want to. They believe in God. They believe in the person of God, and they want to support the work of the kingdom of God. I am sure that some people are greedier than others. I am also sure that God knows how to oversee that and make corrections wherever He needs to. Just because a person is under leadership does not mean they are not hearing from God and know the word of God. They also know most times if something is a sham.
4. The Holy Ghost has free reign in a church. This means that the pastor might stop what he is going to preach if the spirit of God is high in the church and let God move and do what He needs to do. He is not the type of pastor that sees that God is trying to move and seeks to shut it down. He lets the Lord have His way. God will have His way anyway, but it is best to be obedient to the move of God.
Photo credit: ©GettyImages/artisteer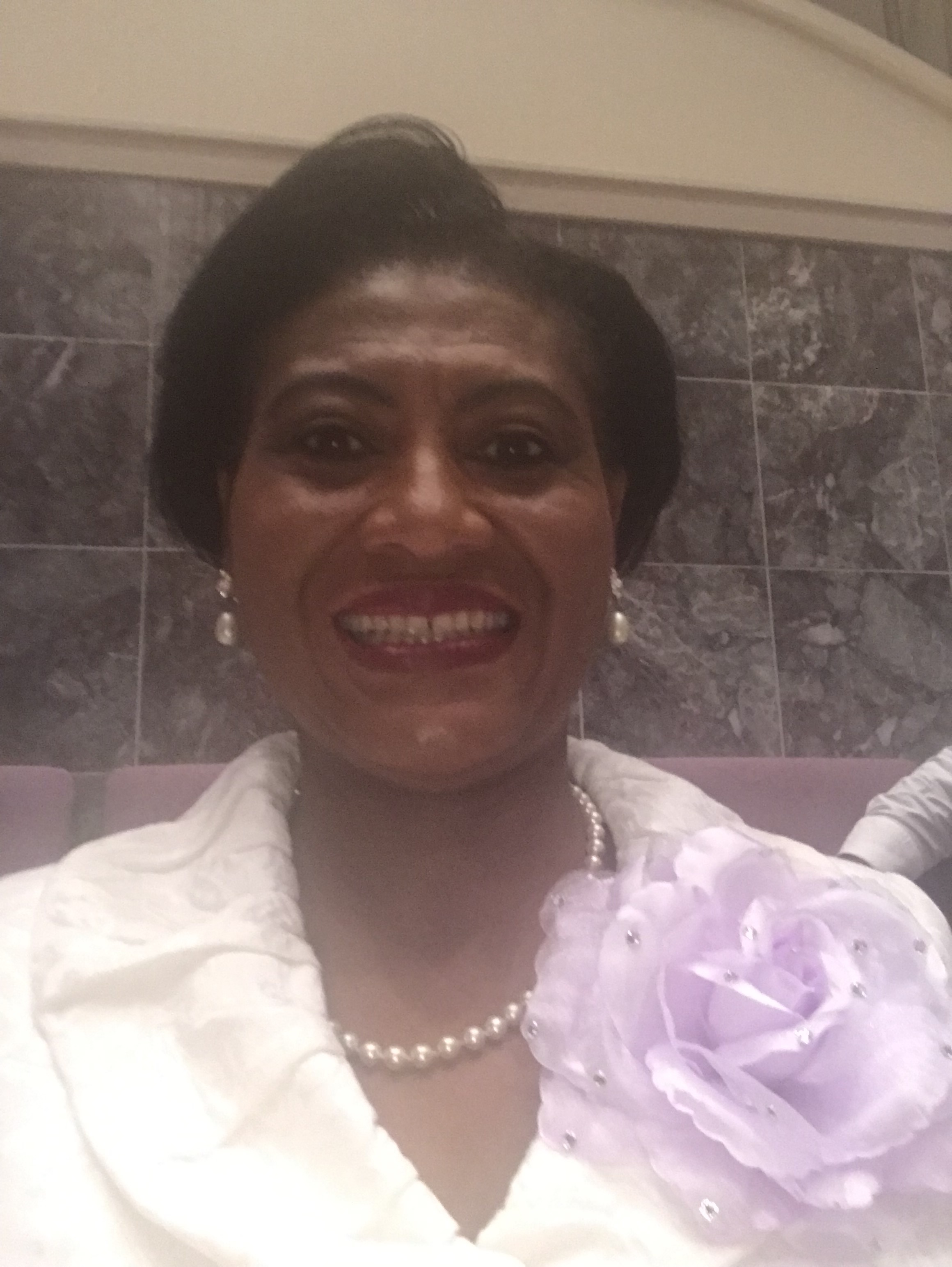 Dr. Sandra Hamer Smith is a Christian and wife to Sylvester Smith. She has one stepson, Greg. Smith lives and resides in Memphis, Tennessee. The University of Memphis alumnae has been in education for about 20 years after receiving the call to teach. Dr. Smith primarily teaches language arts. Prior to education, she worked in local and national television news for 13 years including positions as an overnight news anchor, reporter, and assignments editor at two local network affiliate stations. Smith was also a freelance correspondent for BET news. Dr. Smith has freelanced for the Tri-State Defender newspaper and Contempora magazine. She is the author of the self-published novel GLORY…THE HAIR. Smith is also a playwright and poet. The Tennessee native is a member of Temple of Deliverance COGIC, Delta Sigma Theta Sorority Inc, Omicron Delta Kappa, The Golden Key International Honour Society, and Kappa Delta Pi.
LISTEN: Three Common Obstacles to Understanding the Bible
The views and opinions expressed in this podcast are those of the speakers and do not necessarily reflect the views or positions of Salem Web Network and Salem Media Group.
WATCH: 5 Verses on Strength for When You Feel Weak
Video stock video and music probided by SoundStripe