The Book of Psalms is one of my favorite books of the Bible and it is my favorite book from the Old Testament. Maybe the Psalms is one of your favorite books of the Bible too.
Oftentimes many people overlook the Book of Psalms or see it as too imitating because of its length; however, the Book of Psalms definitely needs to be a book of the Bible that you read, pray over, and meditate upon. Here are five reasons to read the Book of Psalms.
1. The Book of Psalms Is Relatable
The first reason why you should read the Book of Psalms is because it is extremely relatable. Often it can be hard to relate to the hard-pressed faith of individuals from the Bible, such as Abraham or Job, yet it is not hard to relate to the Psalmist.
There were many writers of the Psalms, such as David, Asaph, the Sons of Korah, Moses, Heman, Solomon, and Ethan the Ezrahite. In addition to these writers, there are many psalmists who remain anonymous.
Most of us can relate to the different words and phrases written by the psalmists. The psalmists knew what it felt like to be angry, sorrowful, and in pain.
Through the words of the different psalmists, it helps us not to feel so alone in our present struggles. The same struggles we have today, the psalmists went through.
Granted, the psalmists did not have to deal with low self-esteem associated with social media; however, the psalmists can relate to our feelings of bitterness, anger, rage, doubt, sadness, sorrow, and depression.
When you read the Book of Psalms, you will discover a collection of words, sentences, and complete Psalms that will help you feel less alone in your struggles.
2. The Book of Psalms Understands Depression
A second reason why you should read the Book of Psalms is because it understands depression. The many writers of the Book of Psalms were well-acquainted with the feelings of never-ending sorrow and deep, dark depression.
As someone who struggles with depression, it brings great comfort to my soul to know that David and the other psalmists knew what it felt like to be drowning in pain, grief, and sorrow.
Psalm 143:7 says, "Answer me quickly, Lord; my spirit fails; Do not hide your face from me or I will be like those who go down to the pit." It is all too common that I too have felt my spirit fail within me. Maybe you can relate to this same feeling.
Even amid the pain of depression, God is there. Depression is constantly trying to drown us, but God pulls us out of deep waters. This truth is shown to us in Psalm 18:16, "He reached down from on high and took hold of me; he drew me out of deep waters."
It is a sad reality that many people believe depression is a "sin," but it is not. Depression is caused by a myriad of things, and it should not be dismissed by someone telling you to "have more faith" or to be "more joyful in the Lord."
A person can have faith and joy in the Lord, yet still struggle with depression. The Book of Psalms reminds us of this vital truth because the psalmists understood depression from their own personal experiences.
3. The Book of Psalms Remind Us to Thank and Praise God
The Book of Psalms should also be read because it reminds us to thank and praise God. In our modern society, it can be easy to forget to praise God. We pray for God to answer our prayers, yet we often forget to praise and thank Him when He answers our prayers.
The Book of Psalms reminds us to give God the thanks and praise He deserves. Psalm 100:4 says, "Enter his gates with thanksgiving and his courts with praise; give thanks to him and praise his name."
Similarly, Psalm 105:1 petitions us, "Give praise to the Lord, proclaim his name; make known among the nations what he has done."
Throughout the Psalms, the psalmists are constantly pointing us back to thank and praise God — even if things did not turn out the way we had hoped.
When we are consistently reading the Book of Psalms and meditating upon it, it can help remind us to give thanks and praise the Savior of our souls.
4. The Book of Psalms Can Help Us Feel Safe
A fourth reason to read the Book of Psalms is because it can help us feel safe. Many times, when I was in England during a missionary internship, I felt extremely unsafe, especially when I would walk to destinations on my own.
One day while I was in England, I was reminded of the crucial fact that Jesus is always with us — no matter where we go. Psalm 23 was the Psalm that I would recite anytime I felt nervous, scared, or afraid.
The twenty-third Psalm has the power to calm your heart and redirect you back to Jesus' love. No matter where you go, God is with you. The Book of Psalms can help us feel safe because it reminds us that God is our strong fortress, who is always protecting us.
Psalm 18:2 tells us, "The Lord is my rock, my fortress and my deliverer; my God is my rock, in whom I take refuge, my shield and the horn of my salvation, my stronghold." We no longer need to fear because God goes before us, and He will keep us safe with His love.
5. The Book of Psalms Helps Us Through the Storms of Life
A fifth reason why you should read the Book of Psalms is because it can help us through the storms of life. No matter what you are feeling or going through today, there is a Psalm for you. All you have to do is find it.
Each time I read a passage out of the Book of Psalms, I can immediately relate to it, and it normally fills my eyes with tears.
Through the storms of life, the Book of Psalms is the book we need to have open. Psalm 9:9 tells us, "The Lord is a refuge for the oppressed, a stronghold in times of trouble."
During a storm of life, it can be hard to set our eyes on Jesus, but it is what we must do. The Psalms point us back to the power, strength, and love of God. When we meditate on these truths, we can weather the storms of life.
We do not need to be afraid of the storms in our lives because every difficult season of life is there for a purpose.
There is no reason to be afraid of these storms as Psalm 27:1 says, "The Lord is my light and my salvation — whom shall I fear? The Lord is the stronghold of my life — of whom shall I be afraid?"
The storm that we are going through cannot measure with the great love God has for us. In every storm, God walks with us through it (Psalm 23). He never leaves us as sheep to be slaughtered. Rather, He is patient with us and walks with us through the storms of life.
Even if we go to bed in tears, God can restore our hearts in the morning with joy in our hearts (Psalm 30:5). While God does not promise to take us out of the storms of life, He does promise to forever stand by our side and walk with us through the storms of life.
For further reading:
Why Are There Different Types of Psalms?
What Are the Psalms of Praise?
Who Were the Psalmists in the Bible?
Photo Credit: ©Unsplash/milk-tea
---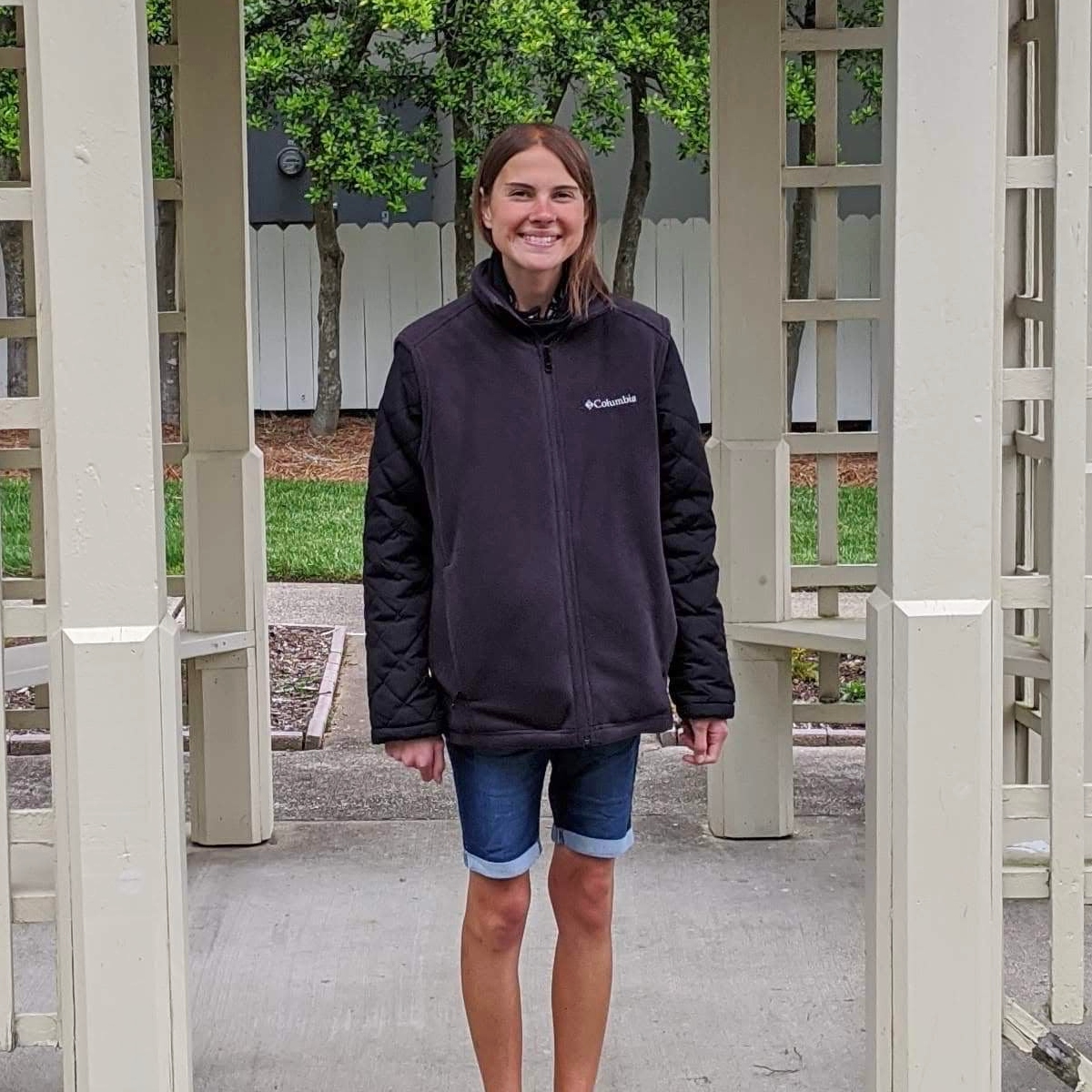 Vivian Bricker loves Jesus, studying the Word of God, and helping others in their walk with Christ. She has earned a Bachelor of Arts and Master's degree in Christian Ministry with a deep academic emphasis in theology. Her favorite things to do are spending time with her family and friends, reading, and spending time outside. When she is not writing, she is embarking on other adventures.
Related podcast:
The views and opinions expressed in this podcast are those of the speakers and do not necessarily reflect the views or positions of Salem Web Network and Salem Media Group.
Related video:
These verses serve as a source of renewal for the mind and restoration for the heart by reinforcing the notion that, while human weakness is inevitable, God's strength is always available to uplift, guide, and empower us.
Video stock video and music probided by SoundStripe