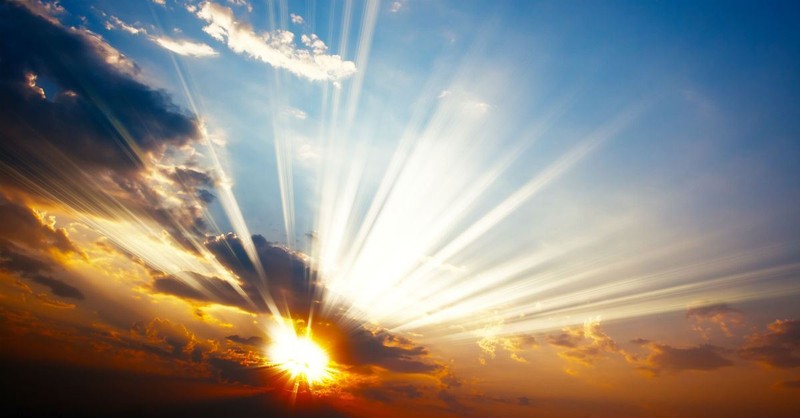 If you were to look up the word "sovereign" in the dictionary, you would find words and phrases like "superior," "greatest," "supreme in power and authority," "ruler," and "independent of all others" in its definition. But the way I like to explain God's sovereignty best is simply to say, "God is in control."
Biblical Definition and Context of "Sovereign"
There is absolutely nothing that happens in the universe that is outside of God's influence and authority. As King of kings and Lord of lords, God has no limitations. Consider just a few of the claims the Bible makes about God:
That's what being sovereign means. It means being the ultimate source of all power, authority, and everything that exists. Only God can make those claims; therefore, it's God's sovereignty that makes Him superior to all other gods and makes Him, and Him alone, worthy of worship.
How Does God's Sovereignty Impact My Everyday Life?
1. God's Sovereignty calls for our submission.
Just as peasants always bowed before their king for fear of offending the one who had the authority to take their life, God's sovereignty compels us to bow before Him. But unlike corrupt earthly kings who abuse their authority to terrorize their subjects, God rules in love. He loves you and wants the best for you.
Romans 8:28 promises that "in all things God works for the good of those who love Him, who have been called according to His purpose."
That's an amazing promise not only because it demonstrates that an all-powerful God cares about you and me, but because it cannot be fulfilled unless the One Who gives it is all-knowing, all-wise, all-powerful, and all-loving. The promise itself is a testimony to God's sovereignty.
2. God's Sovereignty provides us with comfort.
But God makes that promise, and millions throughout history have testified to its truth because God has proven His ability to back it up time and time again.
Think about the implications of that promise. Because God is sovereign and He loves you, nothing will ever come into your life that He does not either decree or allow. Consequently, no matter what you face in life, you can take comfort in the fact that God is sovereign.
3. God's Sovereignty inspires us to worship him.
Because God is completely good and completely sovereign, he is completely worthy of worship. The Biblical claims listed above are specific reasons why Christians worship God. Psalm 41:1-2 is another: "The earth is the LORD's, and everything in it, the world, and all who live in it; 2 for he founded it on the seas and established it on the waters."
The Psalmist often worshipped God because God rescued him (Psalm 18:16-17), provided for him (Psalm 23:1), and led him (Psalm 32:8). It is important and good to worship God for the ways he works in a person's individual life. But the Psalmist also shows us in Psalm 145:3 that Christians can always worship simply because God is always worthy. "Great is the LORD and most worthy of praise; his greatness no one can fathom."
If God is Sovereign, Did God Create Evil?
Watch Kay Arthur explain this complex question about how God in his sovereignty brings prosperity as well as disaster.
"My husband and I have been through trials we never thought we'd go through. But we can walk in peace because we know that God is sovereign. And this God that sits on the throne, that creates good, that creates adversity; he is love."
Verses that Arthur refences in her video: Isaiah 45:1-7, Amos 3:6-7, Daniel 4: 35, 1 John 4: 7-10
If God is Sovereign, Why Pray?
Depending on the person and their season of life, hearing a verse like Daniel 4:35 may inspire feelings of hopeful peace or feelings of hopeless apathy.
"All the peoples of the earth are regarded as nothing. He does as he pleases with the powers of heaven and the peoples of the earth. No one can hold back his hand or say to him: 'What have you done?'" (Daniel 4:35)
Some hear this verse and trust that God is in charge, thinking there's no need to worry. Others hear this verse and trust that God is in charge, thinking there's no need to pray. But God specifically invites his people to pray in both the Old Testament and the New.
Biblical Calls to Prayer:
Biblical Examples of God Answering Prayer:
Throughout the Bible, God hears and responds to the prayers of his people, all according to his perfect will and for the good of his beloved people.
God heard Hannah's prayer for a son (1 Samuel 1:10-11) and responded to her request (1 Samuel 1:19-20).
 
God heard his enslaved people's cries and provided for their freedom in Exodus 3:7-10.
 
God heard the Church's prayers for Peter's release from prison and made it happen in Acts 12:1-11.
---
Answer taken from Why do You Worship God? written and used by Chip Ingram (c) 2004. Click here to read the entire article. 
Photo Credit: Thinkstock/ArtyFree