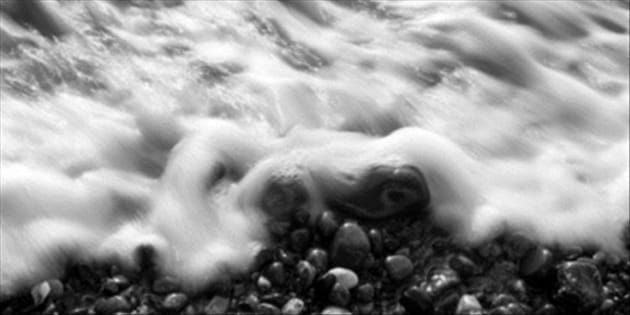 It was an ordinary Wednesday that began with extraordinary joy. Weeks before, I had committed to take a prayer retreat once a month. I envisioned a whole day basking in the presence of the Lord at a private encampment 20 miles from home.
Arriving early, I made my way to a modest chapel overlooking a small river. I began by asking God to open the doors to heaven so that I could enjoy him in prayer and worship. I meditated on Scripture, quoting verses and memorizing new ones. I prayed and sang hymns aloud. And I wept.
Five hours into my day, joyful anticipation turned to bitter frustration. I paced, angry with God because, though I was drawing near to him, he seemed so far away from me. How could he let me sacrifice a whole day to commune with him and yet not be with me?
His message was undeniably clear: "My child, I'm not hiding from you. You've been hiding from Me. And before you can enjoy fellowship with Me, you must uncover the hidden places of your heart."
The words were indicting but true. I harbored sin?habits, words, actions, attitudes?that I had tried to conceal. Rather than admit my sin, I had counted on my "spiritual" activities to cancel it out?or at least to cause it to be overlooked. It was time to be honest with God.
That day, I learned that communion with God must be preceded by confession before God.
Running for cover
Genesis 2:25 contains the only description we have of the first man and woman: "[They] were both naked, and they felt no shame." Adam and Eve had nothing to hide.
One chapter later, sin entered the world and the two panicked. First, they covered their bodies (3:7). Their nakedness brought fear. Next, they attempted to hide from God (v.8). Finally, they attempted to hide their sin by placing the blame elsewhere (vv. 11-13).
We are all inclined to live part of our lives in hiding. This double life affects us in multiple ways. First, it ruins our relationships with other people. Moses warned: "You may be sure that your sin will find you out" (Num. 32:23). In a shocking instant, what has been private for many years will become public. And when it does, relationships will be injured.
Secret sin without open confession also leads to personal anguish. In Psalm 32:3-4, David records the misery of a hidden life: "When I kept silent, my bones wasted away through my groaning all day long. For day and night your hand was heavy upon me; my strength was sapped as in the heat of summer."
The most dangerous result of unconfessed sin is the inability to relate rightly to God.
The most dangerous result of unconfessed sin is the inability to relate rightly to God. In Luke 18:9-14, Jesus told a parable about two men who went to the temple to worship. The Pharisee proudly declared, "God, I thank you that I am not like other men?robbers, evildoers, adulterers?or even like this tax collector. I fast twice a week and give a tenth of all I get."
The second man, a tax collector, simply said: "God, have mercy on me, a sinner."
The words and actions of both men reveal the condition of their hearts. The first was confident in his righteousness. He preferred to compare himself with others rather than measure himself against a holy God. In contrast, the tax collector's prayer expressed a right understanding of his spiritual condition. He was a sinner.
The Pharisee went away empty and self-deceived. The honest tax collector went away restored and in communion with God. Why? Because he confessed with a heart that had nothing to hide. "The sacrifices of God are a broken spirit; a broken and contrite heart, O God, you will not despise" (Ps. 51:17).
Exercising naked
To confess means to admit or concede. It involves stripping away layers of disguise to expose what is really at the center of who we are. Confession is the discipline of making an honest appraisal of ourselves.
In 1 Timothy 4:7-8, Paul commands his young disciple to discipline himself for the sake of godliness. Paul warns that many people get involved in activities ("godless myths and old wives' tales") that give the appearance of spiritual maturity but really have no eternal value. The only worthwhile goal, he writes, is godliness?a character conformed to God's character. But such conformity comes only through discipline.
The term to discipline or to train is the Greek word gymnaze, from which we get gymnasium and gymnastics. Literally, it means "to exercise naked." Ancient athletes would strip away clothing and accessories that might prevent them from performing their best. The Christian also must habitually strip away anything that hinders the goal of godliness.
Hebrews 12:1 states it best: "Therefore, since we are surrounded by such a great cloud of witnesses, let us throw off everything that hinders and the sin that so easily entangles, and let us run with perseverance the race marked out for us." Once we enter God's "gym" and throw aside every hindrance and entangling sin, we stand naked before God, ready to receive his forgiveness and the filling of his Spirit.
Coming clean
Confession begins with a view of God's holiness. Many people today, even Christians, compare their sinfulness with that of other people, not with the absolute holiness of God. If other people are the standard, I will always make myself look better than I really am. But if God's holiness is the standard, then I fall miserably short every day. Such a view leads me to honest confession.
p> The prophet Isaiah was overwhelmed with a vision of God's holiness (Isa. 6:1-5). He cried out, "I am ruined!" When he compared himself to God's holiness, Isaiah realized his own sinful condition.
Immediately, the Lord sent an angel to touch Isaiah's lips with a hot coal. That fiery brand burned away the impurities, but there must have been great pain, too. The same is true of confession. There is pain in the midst of purging.
Fortunately, God always demonstrates grace. Proverbs 28:13 confirms that "he who conceals his sins does not prosper, but whoever confesses and renounces them finds mercy." The Lord's purpose is to restore, not ruin, a person who is honest before him.
Find a listening heart
Confession should occur within the context of community. I resisted the practice of confession before other people for many years. I believed that my sin was strictly between me and God. Indeed, confession before an unfamiliar group of people can be damaging for the group as well as for the individual. Confession is given and received best in the context of relationships.
Yet, the Scriptures encourage Christians to confess their sins to each other (James 5:16). In John 20, Jesus gave his disciples the ministry of forgiving sin (v. 23), and in 2 Corinthians 5, Paul speaks about his call to be about God's reconciling work.
The church is the assembly of believers joined by our common condition?we are all sinners?and the common benefit of Christ's redeeming sacrifice. Within that community, there is safety and the opportunity to give and receive God's love, forgiveness, and reconciliation. When I confess my sin to another Christian, I can experience the blessing of acceptance and restoration firsthand.
No secrets here
Hebrews 4:13 reminds us that "nothing in all creation is hidden from God's sight. Everything is uncovered and laid bare before the eyes of him to whom we must give account." Such a thought shouldn't evoke fear but should compel us to be thorough in our confession, resting on the Lord's generous promises of forgiveness (1 John 1:9, Ps. 32:5).
Some people ask, "What should I do if there are sins that I can't remember?" The answer: Thank God. According to his compassion and mercy, God causes us to forget some of the sinful things we do. If we were to recall every sinful thought, word, or deed of every day, we would be miserable creatures. We cannot confess every sin we've done, but we should confess any sin we remember. It's part of being completely honest with God.
The psalmist begs, "Search me, O God, and know my heart; test me and know my anxious thought. See if there is any offensive way in me, and lead me in the way everlasting" (Ps. 139:23-24). The "everlasting way" of God is joy, peace, and freedom.
Condensed from Discipleship Journal (Issue Ninety-Nine, May/June 1997), 1997 David Daniels. Used by permission.
1998 by the author or Christianity Today International/Today's Christian magazine (formerly Christian Reader).
Click here for reprint information.
---
Originally published January 01, 1998.