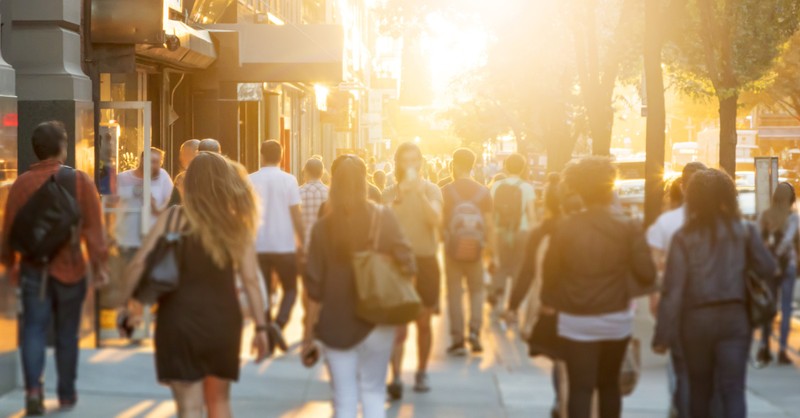 As Jesus was getting ready to ascend to heaven, He gathered the disciples together and said, "All authority has been given to Me in heaven and on earth. Go therefore and make disciples of all the nations, baptizing them in the name of the Father and of the Son and of the Holy Spirit, teaching them to observe all things that I have commanded you; and lo, I am with you always, even to the end of the age" (Matthew 28:18-20).
In Matthew 26:19-20, we find the "marching orders" from Jesus that we know as the Great Commission. There are two things we should remember about it. First, these words are a command. That is why we call it the Great Commission and not the Great Suggestion. Jesus did not say, "Look, if you are in the mood, if it works into your busy schedule, as a personal favor to Me, would you consider going into the world and making disciples?" No. In the original language, this is a command.
The Great Commission Explained
This is what is known as the Great Commission. In the original language, these words are a command. That is why we call this the Great Commission and not the Great Suggestion. And I believe that to fail to do this actually could be a sin. "A sin?" you might say. "Well, maybe we should do more, but it is not a sin if I don't share the gospel."
But I think it could be, because James 4:17 says, "Therefore, to him who knows to do good and does not do it, to him it is sin." This is called the sin of omission, which is not doing what you are supposed to do.
These words were given to every follower of Jesus. If I am His disciple, I am commanded to go and make disciples of others. On the other hand, if I am not making disciples of others, then I am not being the disciple God wants me to be.
For many of us, the Great Commission has instead become the Great Omission. So how are you doing with your part in fulfilling the Great Commission? Are you going into all of your world? The commission is not to wait for the world to come to us; it is to go into all of world.
Taken from "The Great Omission" from Harvest Ministries (used by permission).
Bible Meaning and Commentary of the Great Commission
He now solemnly commissioned the apostles and his ministers to go forth among all nations. The salvation they were to preach, is a common salvation; whoever will, let him come, and take the benefit; all are welcome to Christ Jesus. Christianity is the religion of a sinner who applies for salvation from deserved wrath and from sin; he applies to the mercy of the Father, through the atonement of the incarnate Son, and by the sanctification of the Holy Spirit, and gives up himself to be the worshipper and servant of God, as the Father, Son, and Holy Ghost, three Persons but one God, in all his ordinances and commandments. Baptism is an outward sign of that inward washing, or sanctification of the Spirit, which seals and evidences the believer's justification. Let us examine ourselves, whether we really possess the inward and spiritual grace of a death unto sin, and a new birth unto righteousness, by which those who were the children of wrath become the children of God. Believers shall have the constant presence of their Lord always; all days, every day. (Matthew Henry Commentary)
Was the Great Commission Only for the Apostles?
These words were not only given to the original eleven disciples. Nor were they exclusively for pastors, evangelists, and missionaries. They are for every follower of Jesus Christ. If we are His disciples, then we are commanded to go and make disciples of others. It doesn't necessarily mean we need to cross the sea. But certainly a good start would be crossing the street to talk to a neighbor.
What does it mean to make disciples? Jesus said, "Teach these new disciples to obey all the commands I have given you." Simply put, it means that you demonstrate discipleship for them by the way that you live. And of course, you verbally communicate God's Word.
I want to challenge you today to become a disciple of Jesus Christ - not just a fair-weather follower or simply a churchgoing person. Would you be His disciple? If so, your life will never be the same.
Taken from Harvest Daily Devotional by Greg Laurie (used by permission).
Bible Verses about the Great Commission
Photo credit: ©Getty Images/Deberarr