A Prayer for When Your Spirit Starts to Fade
By Maggie Meadows Cooper
"The grass withers, the flower fades, but the Word of the Lord stands forever." - Isaiah 40:8
Last summer my family went and picked up leftover pieces of sod for our backyard from a local sod farm. We put the pieces together like a puzzle: a little brown, a little yellow, and some bright green mixed in for good measure. And as I sat admiring our work, the Lord showed me something.
Each of those grass squares, when cut off from their lifeline-roots and water, is left to die in the scorching heat. Some of the pieces that had just been cut were still green and damp. Those cut a little earlier were yellowing and dry, and those cut the longest ago were brown and brittle. The ladies at the farm assured me that the yellow pieces could be brought back to life with water and care...that their roots would grow and bring vibrant life back to them. And, y'all, as I thought about it, I realized that I have felt like one of those yellowing pieces recently.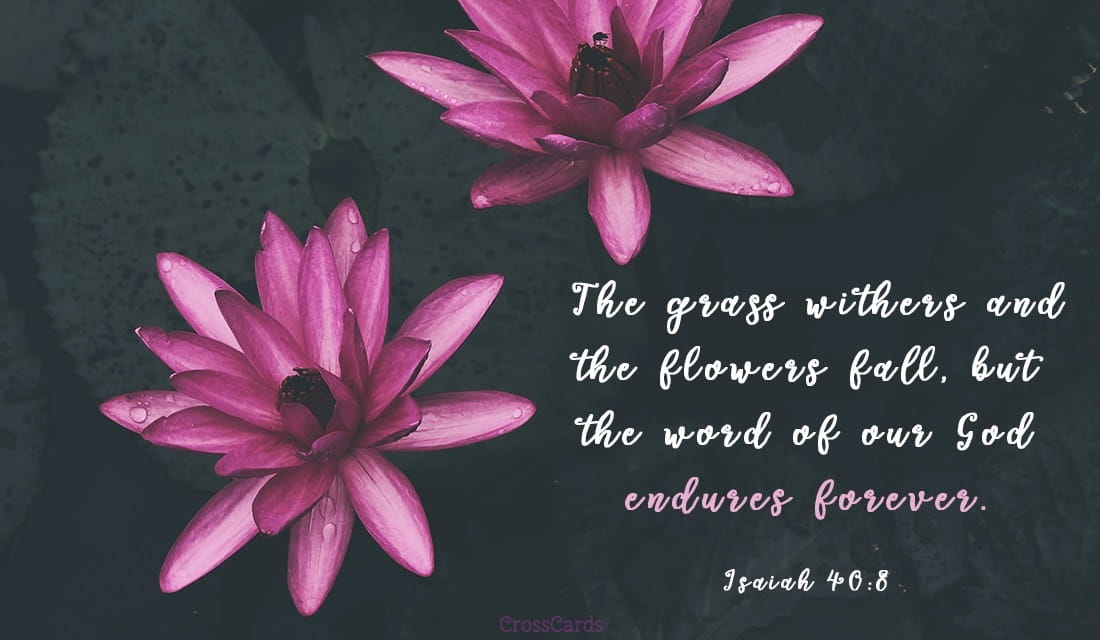 This is so like our walk with the Lord. When we are rooted and grounded in the Word, spending quality time in fellowship and prayer, we are filled with Living Water, green and bright and vibrant. And even if we pull up roots for a time...we can stay green and full for a little while...we can fake it 'til we make it. But the longer we are away from the Word, we start to yellow a little. We begin to fade in areas, maybe, where others can't see, but we can behind closed doors. Our joy, our peace, our love, our kindness and gentleness... even our faith can start to fade.
But here's the beauty...we can get all of that bright vibrant joyful, hope-filled abundance back, y'all! We just have to take care with what we sow. We have to grow our roots down deep by sticking close to those who are close to the Lord, who will speak truth and lift us up and away from the things of this world! We need to drink up the Living Water and not hold back. We need to be patient in the waiting of reaping a harvest. We can't give up, no matter what this world or the people of it throw at us.
I share this for all of you who may be in this place. You may have been cut off...you may not be full. You may be in a really dry, hard place. But I am here to tell you that the Lord is there with you, urging you to come back to Him and let Him be your fulfillment in this world. He sees you and knows right where you are. Look for Him and He will be there. If you are green and bright and in an amazing place with the Lord right now, come alongside your friends and offer His love and comfort and encouragement for those who need it, because one day you may need them to return the favor.
Check in on your people. Pray for the Lord to give you wisdom and discernment for those who may be fading right before your eyes. Dig in the Word. And drink up the Living Water that only He can give.
"I rejoice in your Word like one who discovers a great treasure." - Psalm 119:162
Let's pray:
Dear Lord,

Forgive me for wandering from you and your Word. Draw me back to you and the Life that only you can give. Help me to resist the things of this world and keep my focus on you alone.

In Your Mighty Name,
Amen
Design credit: ©SalemDesign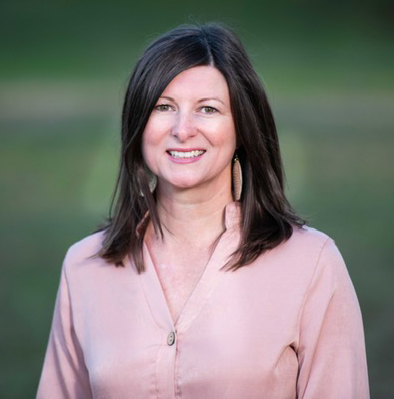 Maggie Meadows Cooper is a wife, mom, educator, author, and blogger with a longing for women to grow a heart for Jesus and others. She is the author of the children's book "Bumper" and blogs at The Little Moments about what the Lord is teaching her through her children and everyday life. She contributes to Blogs by Christian Women, Devotional Diva, She Disciples, and Connecting Ministries. An educator with an M.Ed. in Early Childhood Education from Auburn University (War Eagle!), she has twenty years of experience working with young children. She loves all things chocolate, real Coca-Cola, and lives with her husband, three children, and two rambunctious dogs in Opelika, Alabama.
Teach Us to Pray is a FREE prayer podcast hosted by iBelieve writer Christina Patterson. Each week, she gives you practical, real-life tips on how to grow your faith and relationship with God through the power of prayer. To listen to her episode on What to Pray in the Morning for a Worry-Free Day, click below!


Now that you've prayed, are you in need of someone to pray for YOU? Click the button below!
Visit iBelieve.com for more inspiring prayer content.