A Prayer to Know the Names God Calls Me
By Tiffany Thibault
Pharaoh gave Joseph the name Zaphenath-Paneah and gave him Asenath, daughter of Potiphera, priest of On, to be his wife. And Joseph went throughout the land of Egypt. - Genesis 41:45
Here's a little bit of background on Joseph. He had been the favorite son of his father throughout his childhood, until his jealous brothers sold him into slavery. He was then sold to a man to be a house servant, and did a very good job at that until that man's wife accused him of raping her, which of course he had not done. He was thrown into prison for a very long time. Then the Pharaoh began having some disturbing dreams. Eventually, Joseph was pulled from prison and was able to interpret those dreams and in payment, he was placed into the position of 2nd in command of the entire land of Egypt. During his time of leadership, his wisdom kept many from starvation during a very serious drought.
In our verse, we see that Pharaoh gave Joseph a new name and a wife. However, as you read the very next words, you see that the writer, Moses, well, he completely ignores the fact that Joseph got renamed with a new Egyptian name. He proceeds to tell us what this guy, who was first named Joseph, did next.
What happened to Joseph, receiving a new name, occurs to us as well. This world seems to be all about names. Your nationality, skin color, gender, education, work skills, IQ, financial status, relationship status. People define us by those labels. They are used loosely, used as slurs, used to hurt us, used to confine us, used to determine even our futures. These labels though, do not tell the world what we are capable of. These labels do not show our love for God, they do not describe our dreams, they do not describe who we truly are deep inside our core.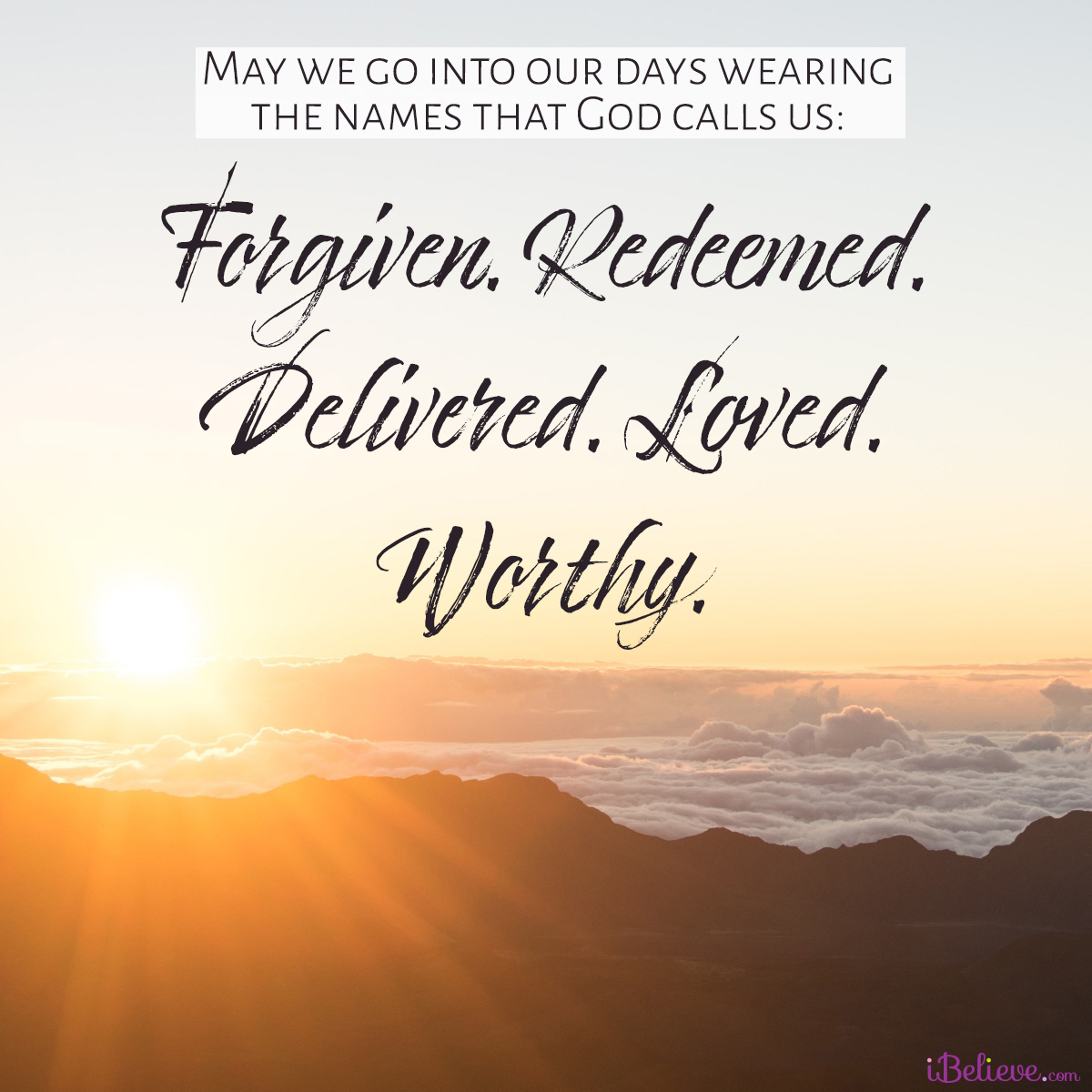 Whatever this world might be labeling you as, it is not how God sees you. He says in Isaiah 43:1 "I have called you by name and you are mine." The way God calls our name is not at all like the way that the world calls us. He calls us forgiven, redeemed, delivered, loved, worthy, He calls us his children. (Ephesians 1:7, Psalm 107:2&6, Jeremiah 31:3, Ephesians 2:10, John 1:12)
May we go into our days wearing the names that God calls us, proudly. May we be reminded of how God views us when anyone tries to calls us something different.
Dear Lord,
Thank you, Lord, that you see me and that you know me. Help me to remember those names that you call me as I go through my days. Let those names speak to me louder than the names that the world is calling me. Thank you that you call me forgiven, redeemed, delivered, loved, worthy and your child. Help me Lord in my dealings with others to see them as You see them. Help me to see their hearts, their gifts and their talents. Help me to call them the names you have called them as well and to treat them as you have so lovingly treated me.
In Your Name I pray,
Amen
---
Tiffany Thibault enjoys living life with her husband, two teenage daughters and one very large dog. She is a homeschool mom, an author, a Bible study leader and loves to share God's word with women.
Teach Us to Pray is a FREE prayer podcast hosted by iBelieve writer Christina Patterson. Each week, she gives you practical, real-life tips on how to grow your faith and relationship with God through the power of prayer. To listen to her episode on What to Pray in the Morning for a Worry-Free Day, click below!


Now that you've prayed, are you in need of someone to pray for YOU? Click the button below!
Visit iBelieve.com for more inspiring prayer content.