What is God like?
March 13, 2012
No one has ever seen God; the only God, who is at the Father's side, he has made him known.          
I heard about a little boy who was in Sunday school one day, and he was working away on a piece of paper… just drawing and coloring. So the teacher noticed how diligently he was working on this particular project, and she asked him, "Son, what are you doing?"
"I'm drawing a picture of God," he said, to which she replied, "Well, son, no one has seen God."
"That's right," he told her, "but they will when I get through!"
If you were portraying God to the world, what would He look like? Unfortunately, the world has a fuzzy picture of God. And as a matter of fact, even many Christians are confused as to whom God is like. But Jesus came to show the world what God is really like, and He did so by living a life that was a perfect model of God's goodness and love.
If you want to have a look at God, look at Jesus. Read the stories of Him in the Scriptures. Watch how He interacted with the poor and the downtrodden. See how He stood up for truth in a world that was filled with so much false belief.
Know Jesus, and you'll know what God is really like!
NO ONE HAS SEEN GOD, BUT JESUS HAS MADE HIM KNOWN. SO IF YOU WANT TO KNOW WHAT GOD IS REALLY LIKE, LOOK TO JESUS!
---

For more from PowerPoint Ministries and Dr. Jack Graham, please visit www.jackgraham.org
and
Listen to Dr. Jack Graham's daily broadcast on OnePlace.com.
Watch Jack Graham and Powerpoint Ministries Video Online.
 
Understand what's visible by unveiling the Invisible!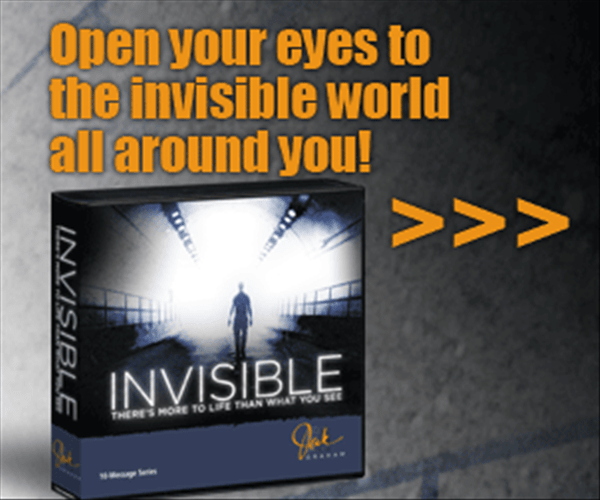 Dear Friend,
While so many people today only focus on what's visible, there's an invisible realm that's just as real and just as active as the physical world you see.
Yet as you go about your daily life, it can be easy to forget that truth, which puts you right in the crosshairs of the evil one.
In this eye-opening 10-message series called Invisible, you'll come along with me as I exploresuch topics as the existence of angels, the battle for your mind, and what heaven is really like. After hearing it, you'll be better equipped to have real victory in the spiritual realm!
I want to send youInvisible to thank you for your online donation to PowerPoint today. I know you'll never see your physical world the same once you unveil the Invisible!
Thank you for your gift. I'm so grateful for you!
Jack Graham