They shall mount up with wings like eagles, They shall run and not be weary, They shall walk and not faint. (
Isaiah 40:31
)
God can measure His grace based on your need. There are those in the dawn of life who say, "I'm an eagle, and I want to fly." Just as God doesn't chain eagles to the ground, He'll also let you fly. There are those who say, "I have flown, and I have run. Now I just want to walk faithfully." God will let you walk. God doesn't make walkers fly or fliers to run. He will give you the grace to fly, walk, or run.
---
Living in the In-Between Times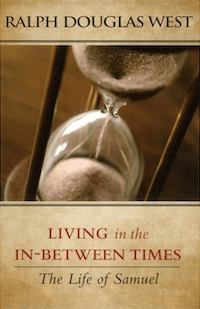 As people following Christ, we all experience stop and go, arrival and departure, life and death. We know about living in between pivotal moments. It's easy to believe that God is not at work in the ordinary. But He is! Through my book Living in the In-Between Times, you'll discover how God speaks to you, how you can respond, and the significance of decisive commitment to the will of God.