Wash me thoroughly from my iniquity, and cleanse me from my sin . . .Purge me with hyssop and I shall be clean . . .
 (Psalm 51:2, 7)
Tide, the laundry detergent, has a new cleaning pen that has the solution inside of it to clean fabric without water, which is a new kind of clean. Likewise, God can cleanse you in such a way that even when you start looking for sin, there is no evidence of it. People will often look at you and say that you do not look like what you have been through. That is because God cleanses at a much deeper level, purging us with the blood of Jesus Christ.
---
Be challenged by Romans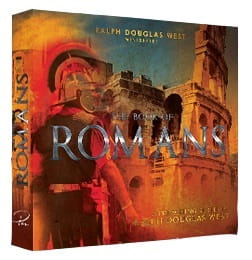 Romans doesn't let us sit still. In Romans, Paul talks about the obligation we are under to spread the truth of the Gospel and to engage with the culture around us. He talks about the journey we must make after we accept the God's gift of salvation. We are called to leave our comfortable and easy corners and spread the message of Christ's sacrifice to everyone around us, because we have been freely justified!