For He shall give His angels charge over you, to keep you in all your ways. (Psalm 91:11)
God's children live with the assistance of unseen divine intelligence when they stay in communion with the Almighty. Biblically, we see several examples of this. Elijah saw the invisible agents of God and identified them as chariots of fire (2 Kings 2:11). Shadrach, Meshach, and
Abednego
were protected by angels when they walked through the fiery furnace unharmed (Daniel 3:25-27). But God's invisible protection is not just limited to the past. God still protects us in the present, and He also will in the future.
---
Be challenged by Romans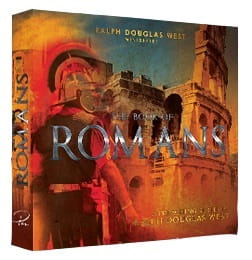 Romans doesn't let us sit still. In Romans, Paul talks about the obligation we are under to spread the truth of the Gospel and to engage with the culture around us. He talks about the journey we must make after we accept the God's gift of salvation. We are called to leave our comfortable and easy corners and spread the message of Christ's sacrifice to everyone around us, because we have been freely justified!