Will the Lord cast off forever? And will He be favorable no more? (Psalm 77:7)
How do we worship God in the bad times? This is something that perplexes many
Christians
. We never really know the outcome. It only becomes evident after the fourth quarter of the game, and then we'll know everything. In the first quarter, there is no way of knowing what is to come: injuries, fouls, or how the time will work for us. But in spite of the down times, you must still seek God. Even when it appears that God is not listening to you, you must stand on the promise that He hears you and will answer your prayers.
---
Be challenged by Romans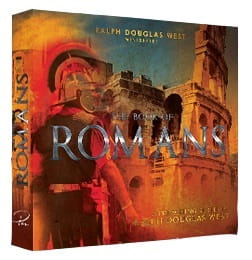 Romans doesn't let us sit still. In Romans, Paul talks about the obligation we are under to spread the truth of the Gospel and to engage with the culture around us. He talks about the journey we must make after we accept the God's gift of salvation. We are called to leave our comfortable and easy corners and spread the message of Christ's sacrifice to everyone around us, because we have been freely justified!