". . . that I may test them . . ."  (Exodus 16:4)
This gift of daily manna for the children of Israel also involved a test. They were being asked to restrain their natural tendency to gather as much as was available for that time when no gathering would be possible. God was teaching them to trust Him every day afresh. In the same manner, God often tests us by giving us specific instructions to follow. He wants to know whether we'll obey Him in faith, or just do things the way we always have. We need to remember that because the Lord has our best in mind, He is always trustworthy.
---
Be challenged by Romans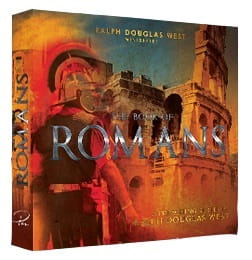 Romans doesn't let us sit still. In Romans, Paul talks about the obligation we are under to spread the truth of the Gospel and to engage with the culture around us. He talks about the journey we must make after we accept the God's gift of salvation. We are called to leave our comfortable and easy corners and spread the message of Christ's sacrifice to everyone around us, because we have been freely justified!