. . . according to Your lovingkindness; according to the multitude of Your tender mercies. . . (Psalm 51:1)
After the prophet Nathan confronted him about his adultery with
Bathsheba
and subsequent murder of her husband, David's head dropped and his throat tightened. His lips dried and hands shook. As a result, David prayed a prayer in a minor key. The poet king said, "Lord, have mercy on me." There was nothing silly or superfluous about his request. Likewise, all of us will come to a point when we say like David, "Lord, have mercy." It will not be superfluous, but it will be from the depths of our souls. We will need our Lord's active pity.
---
Be challenged by Romans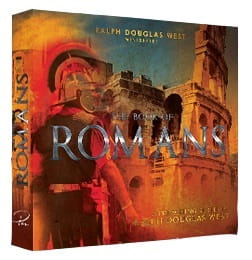 Romans doesn't let us sit still. In Romans, Paul talks about the obligation we are under to spread the truth of the Gospel and to engage with the culture around us. He talks about the journey we must make after we accept the God's gift of salvation. We are called to leave our comfortable and easy corners and spread the message of Christ's sacrifice to everyone around us, because we have been freely justified!