And Abraham said to his young men, "Stay here with the donkey; the lad and I will go yonder and worship, and we will come back to you." (Genesis 22:5)
Like Abraham's servants, sometimes you will be left behind with a mystery that you cannot explain. When this happens, you must follow God faithfully even though you may not understand the reason for doing so. Your greatest test will be to follow God faithfully, even when you can't hear Him, feel Him, or even sense Him. Can you follow Him when you are disappointed in Him? Or will you stop serving God because of the gravity of your test?
---
Living in the In-Between Times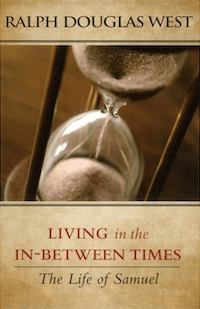 As people following Christ, we all experience stop and go, arrival and departure, life and death. We know about living in between pivotal moments. It's easy to believe that God is not at work in the ordinary. But He is! Through my book Living in the In-Between Times, you'll discover how God speaks to you, how you can respond, and the significance of decisive commitment to the will of God.