Then Jesus returned to Galilee, filled with the Holy Spirit's power. Soon he became well known throughout the surrounding country. He taught in their synagogues and was praised by everyone. - Luke 4:14-15
Jesus started where he was. He began in Galilee. He did not start in Rome, or even in Jerusalem. He came out of the desert and began his ministry in the "surrounding country."
Many of us come to Jesus wanting to serve in Rome, or at least expecting to do something big in Jerusalem. But if we follow his example, we must do what he did—start in the "surrounding country." Start in church. Join a fellowship of believers and take the opportunities it offers. Jesus "taught in their synagogues."
"Well, now," I seem to hear you say, "I'm not Jesus! If I could preach like him or even like John the Baptist, I'd offer my services to my local congregation!" But even though Jesus was the best preacher in the world, people didn't always appreciate his sermons!
The Bible says he was "praised by everyone," but a day or so later when he preached in his own home church, he ran into trouble. "No prophet is accepted in his own hometown" (Luke 4:24). All who heard that particular message were so angry with him, they tried to throw him over a cliff (see Luke 4:29)! You don't learn to minister by finding ready-made situations with no opposition. You learn as Jesus learned, by starting in the surrounding region, even in your own hometown!
For Further Study: Luke 4:14-30 
Excerpted from The One Year Devotions for Women, Copyright ©2000 by Jill Briscoe. Used by permission of Tyndale House Publishers. All rights reserved.
For more from Jill Briscoe, please visit tellingthetruth.org.
SPECIAL OFFER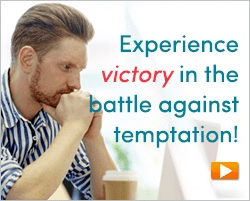 Experience victory in the battle against temptation!
Everyone struggles with sinful desires and selfish motives. So how do you fight against those temptations—permitted by God and promoted by Satan—when your soul feels like a battlefield?
We want to help you experience victory in the battle against temptation by sending you the 4-message teaching series, Triumph Over Temptation, by Stuart, Jill, and Pete Briscoe. This series will equip you with Life-changing biblical truth, so you can turn the next opportunity to do wrong into a powerful opportunity to do right!