SEPTEMBER NINETEENTH
Hartley Coleridge born 1796.

President Garfield died 1881.
Be not afraid to pray—to pray is right.
Pray if thou canst, with hope; but ever pray
Though hope be weak, or sick with long delay;
Pray in the darkness, if there be no light.
Far is the time, remote from human sight,
When war and discord on earth shall cease:
Yet every prayer for universal peace
Avails the time to expedite.
—Hartley Coleridge.
More things are wrought by prayer
Than the world dreams of. Wherefore let thy voice
Rise like a fountain for me night and day.
For what are men better than sheep or goats
That nourish a blind life within the brain,
If, knowing God, they lift not hands of prayer
Both for themselves and those who call them friend?
For so the whole world is every way
Bound by gold chains about the feet of God.
—Alfred Tennyson.
Continue stedfastly in prayer, watching therein with thanksgiving.
—Colossians 4. 2.
O Lord, give me the desire to pray, and teach me to pray as thou wouldst have my needs. Sustain me, that I may overcome my weaknesses, and strengthen me, that I may have thine approval. May I be reverent and unselfish as I come to thee in prayer. Amen.
---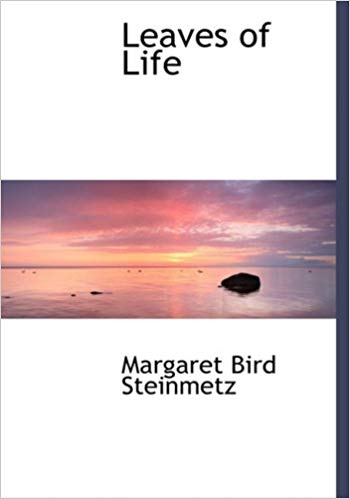 Purchase your own copy of this devotional.
Or, catch up on Leaves of Life in our Archives.