JUNE TWENTY-SECOND
Matthew Henry died 1714.

Karl Wilhelm von Humboldt born 1767.

H. Rider Haggard born 1856.
The safe and general antidote against sorrow is employment. Sorrow is a kind of rust in the soul, which every new idea contributes in its passage to scour away.
—Dr. Johnson.
We may be sure that one principle will hold throughout the whole pursuit of thoughtful happiness—the principle that the best way to secure future happiness is to be as happy as is rightfully possible to-day. To secure any desirable capacity for the future, near or remote, cultivate it to-day. What would be the use of immortality for a person who cannot use well half an hour? asks Emerson.
—Charles W. Eliot.
Strengthen ye the weak hands, and confirm the feeble knees. Say to them that are of a fearful heart, Be strong, fear not.
—Isaiah 35. 3, 4.
Loving Father, help me that I may realize the depth of thy love. If I may be discouraged over my failures, speak to me hopefully and lead me out where I may find the right way to succeed. May I not be kept in sorrow, but find each day the happiness that brings a thankful heart. Amen.
---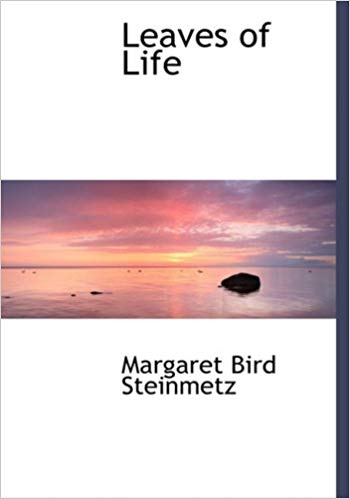 Purchase your own copy of this devotional.
Or, catch up on Leaves of Life in our Archives.